Hand-Painted Blue and White Porcelain Bowl Pendants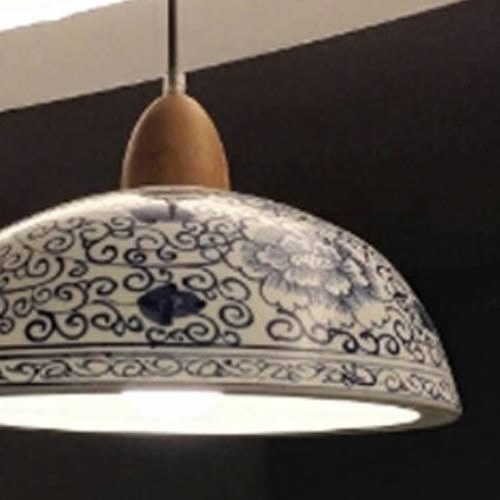 I found beautiful porcelain bowl pendants. They have a white body with a traditional cobalt blue pattern hand painted on. The socket set is wood and it has a wood canopy. They are suspended from cord.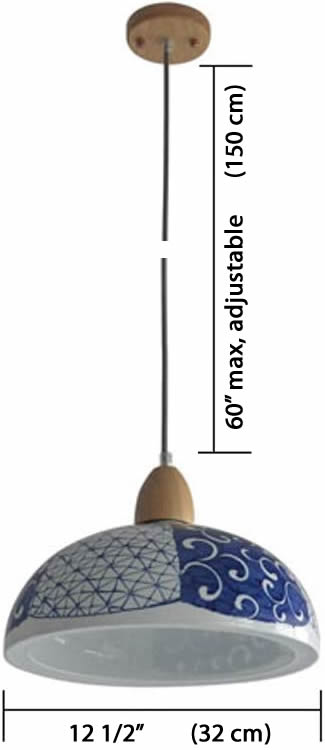 They are 12.5″ wide with a 60″ cord. The cord can be adjusted when the light is installed to any height.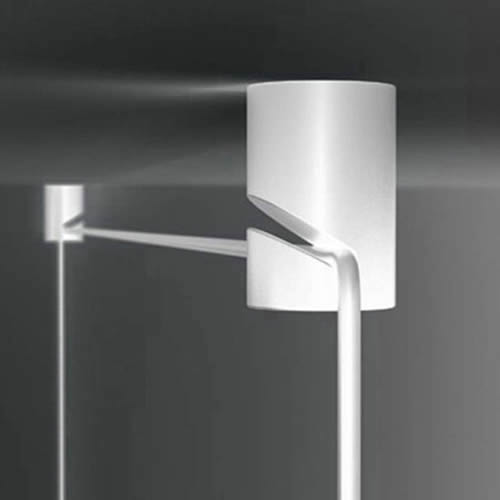 You can also easily swag a cord pendant. You can change the end to a plug and put it anywhere, then have the pendant hang anywhere you want.
They take one 40 watt medium base bulb or a brighter low heat bulb like a fluorescent or LED.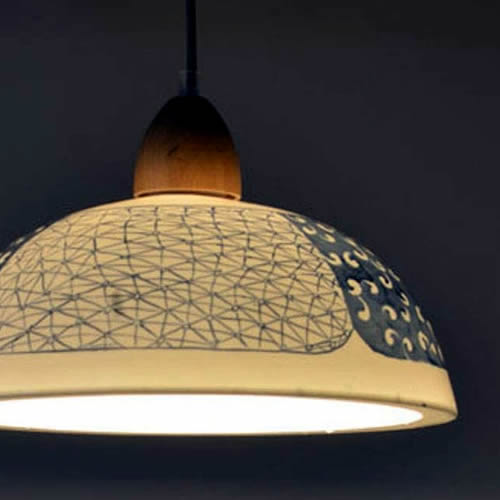 Some light comes through the porcelain, but not much. The white porcelain diffuses it a lot.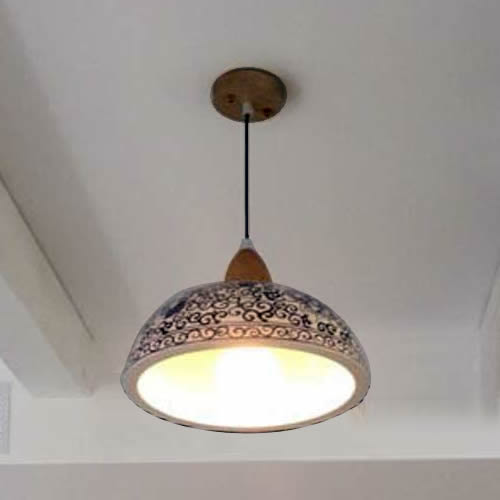 But the porcelain inside is very reflective, so a lot of light pours down.
A down light pendant like this is really good for a room with an open floor plan. When the light only reaches the smaller area, it creates a cozier feeling.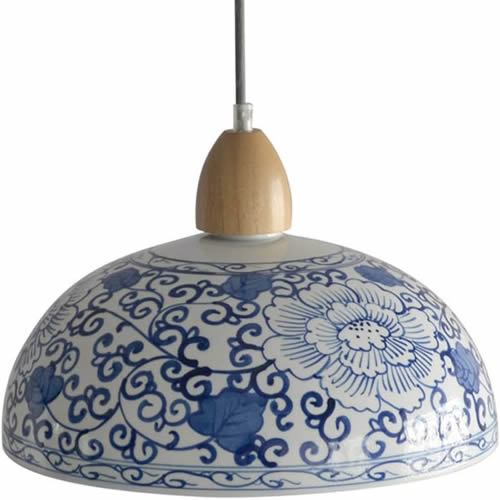 The pattern is beautiful whether the light is on or off.
The pendants are hardwired and work with our standard normal electricity.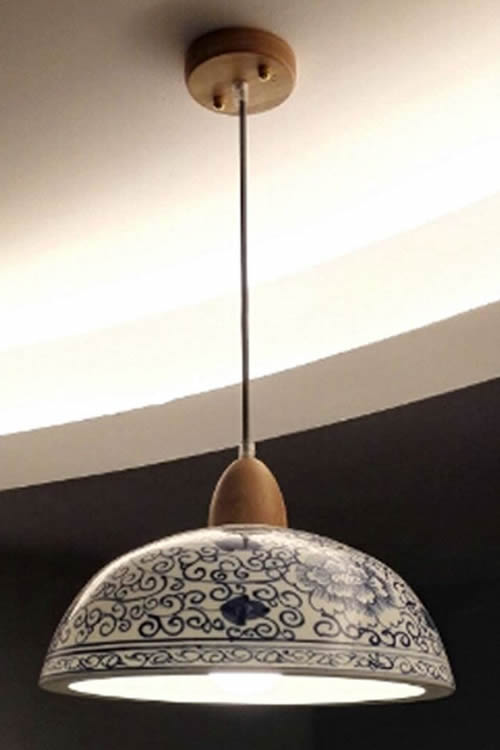 Hand-painted Patterns
There are two patterns with the imaginative names of A and B.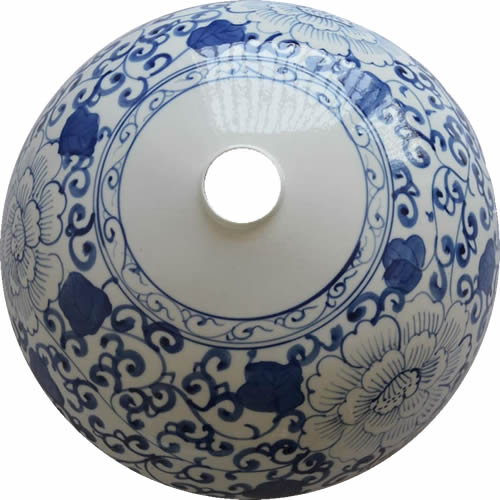 A is a traditional floral pattern.  Stylized peonies with winding branches.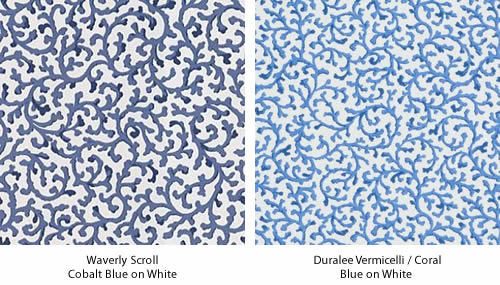 It looks like the Waverly Scroll pattern that is often used as a coordinate to Blue Willow and other blue and white chinoiserie patterns. Other companies make patterns that look pretty much the same to me, but they say it is branch coral.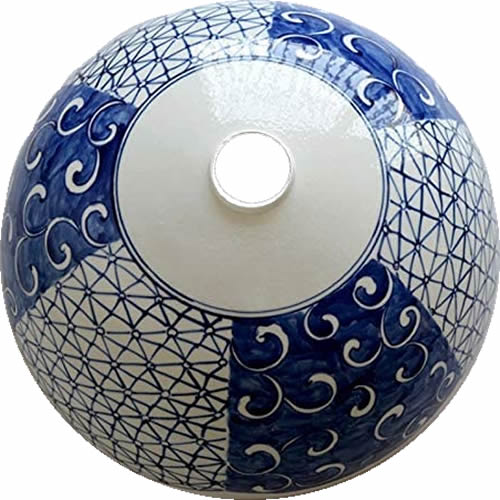 B is a geometric pattern incorporating traditional Chinese porcelain motifs.
Both are hand-painted with cobalt onto white porcelain. Cobalt oxide mixed with water is painted on the surface of the piece, then they are dipped into transparent glaze for a beautiful even shine.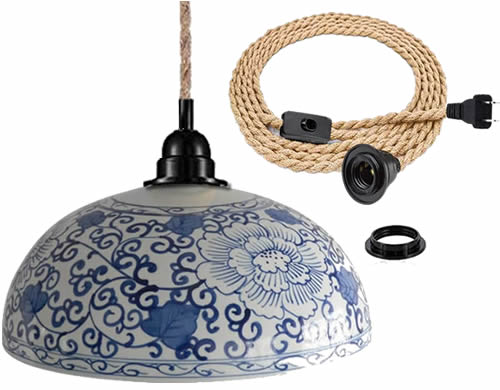 Because the porcelain is a single piece, you can use nearly any socket set to give the pendant a different look!
Underglaze Cobalt Blue
Underglaze means the porcelain is decorated before it is glazed. The color is under the glaze.
If the decoration is applied over the glaze, it can wear off. You can feel the line at the edge of the colors.
Underglaze is applied before the piece is fired. Then clear glaze is put over it, sometimes in many layers, for a deep, even shine.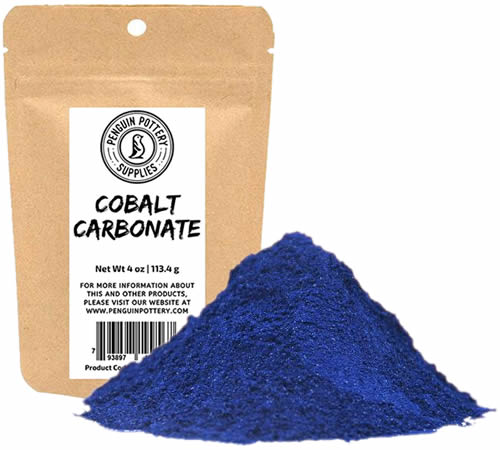 Cobalt is a popular color to use, not just because it is beautiful, but also because it doesn't lose it's color at the very high heat that porcelain requires.
Chinese Porcelain has had cobalt blue on white for centuries. The decoration is either hand painted, stenciled or transfer-printed. Chinese "whiteware" has been exported since ancient times. Patterns were developed to meet the demand in the countries they were sold to. Arab and Persian merchants bought porcelain and all kinds of other goods from China, silk, tea, precious stones. That is why you still find blue and white porcelain with Islamic decoration.