Saffron Marigold Hand Printed Blue and White Curtains, Bedding and Table Linens
Saffron Marigold is an Indian company that makes textiles and home furnishings. They sell direct on Amazon. Their hand block printed textiles are available in a lot of colors and patterns. None, of course, are Blue Willow, but the colors coordinate and blend. And when you buy from them "You are helping build a fair trade business where beautiful work is done, and a positive social impact is made."
Saffron Marigold makes cotton voile curtains. Semi sheer cotton curtain panels are perfect for summer. They make them with your choice of tab top or rod pockets. A lot of their patterns come in blue. I like that they have a border print. Some of their prints come in coordinating variations.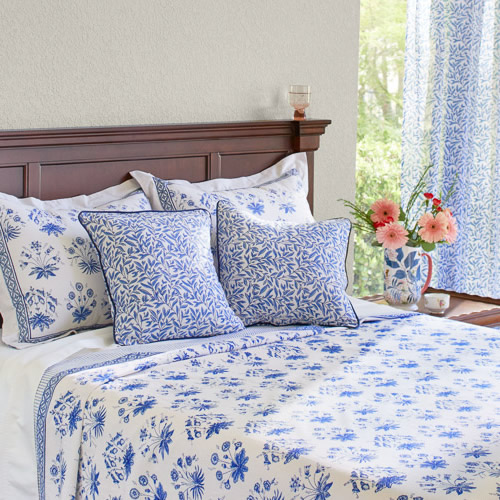 Saffron Marigold English Gardens
I love the two coordinating English Garden patterns. The first has a white background with flower prints. the second has winding vines inspired by William Morris's Willow Bough print. They are both truly blue and white.
I think these are my favorites, but I don't think they go with the bedspread. Or maybe they do…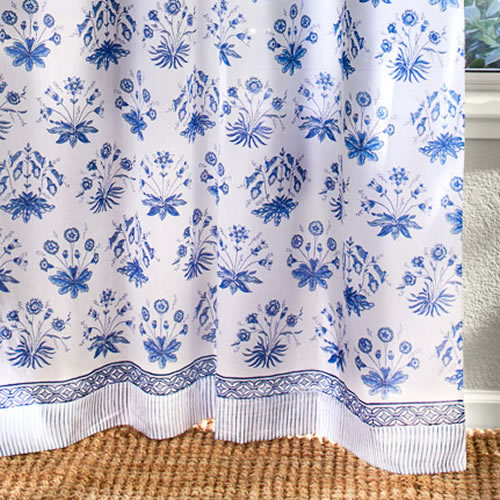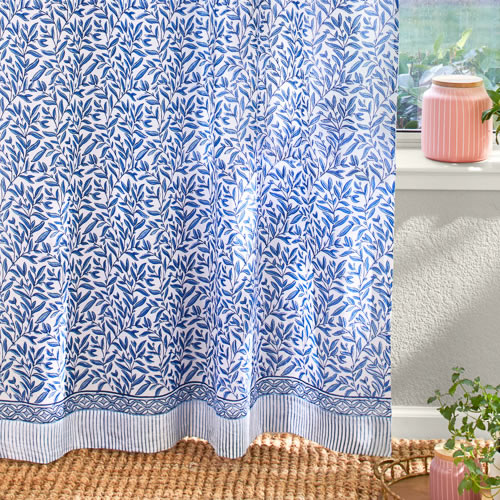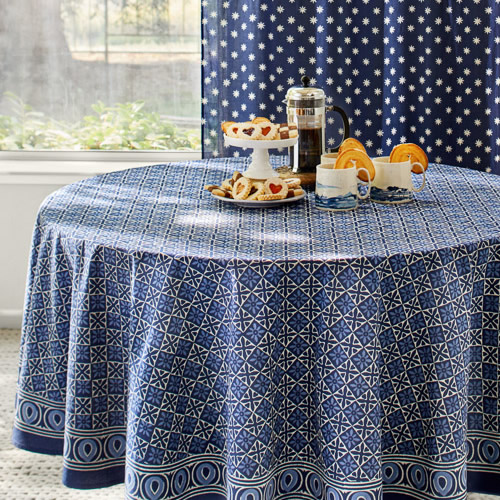 Saffron Marigold Starry Nights
Starry nights has two prints I prefer the one with white stars on dark blue. The coordinating print has blocks like tiles with stylized stars that look more like flowers to me.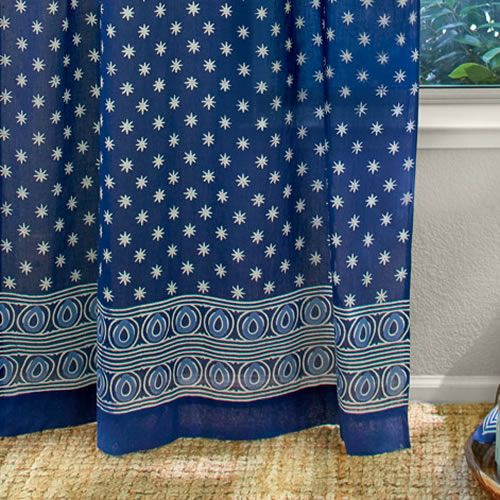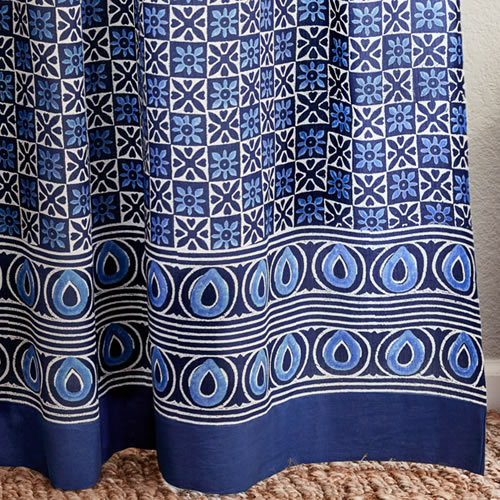 Saffron Marigold Midnight Lotus
The two variations of the Midnight Lotus pattern have variations of shades of blue. The background is white.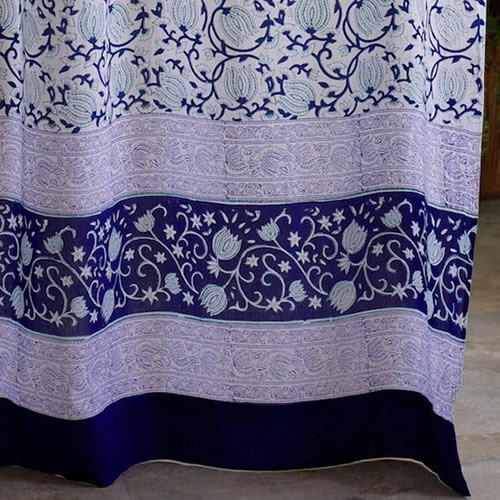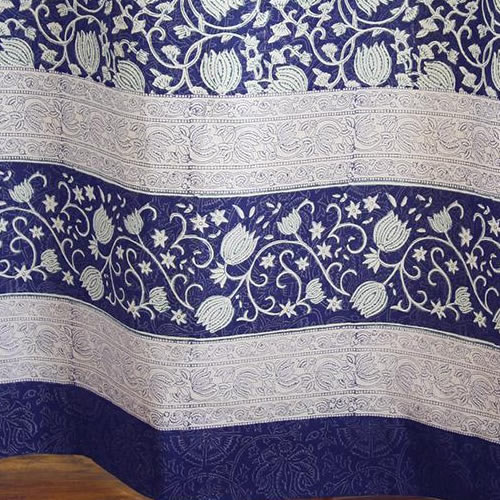 Saffron Marigold Pacific Blue
Saffron Marigold Pacific Blue comes in two variations, one with stylized waves and the other with conch shells. They are both printed in navy and indigo blue. The background looks white, but they say it is ivory.