Large Square Chinoiserie Blue and White Chinese Porcelain Planters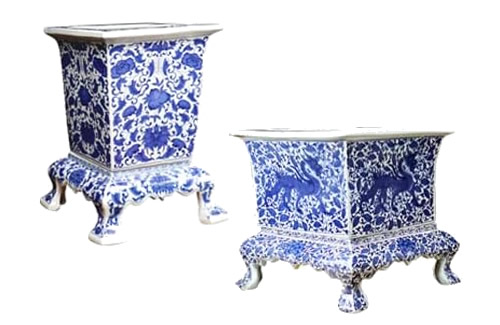 These beautiful planters are made in Jingdezhen China.
Often called the "Porcelain Capital" for its important role in the domestic and international ceramic industry, Jingdezhen is renowned for its ancient porcelain production that stretches back more than 1,700 years.

UNESCO Creative Cities Network – Jingdezhen Crafts and Folk Art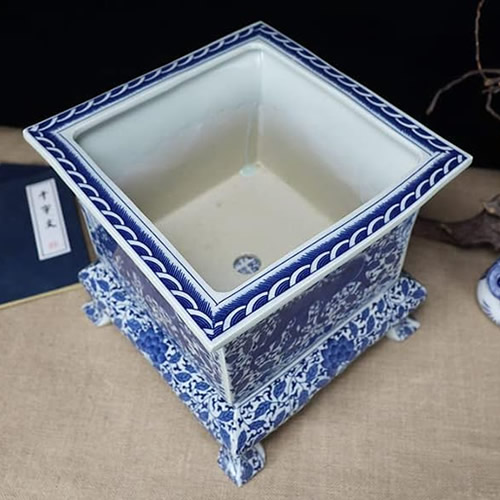 The pots are beautifully finished. There is a drain hole in the bottom.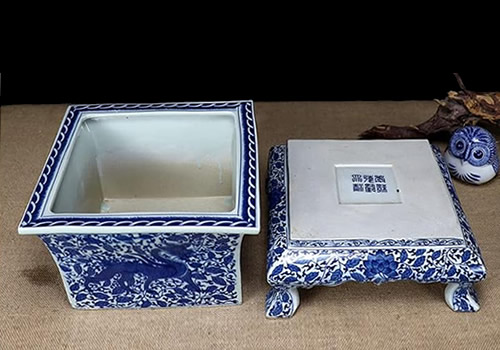 The pot and the foot are two separate pieces.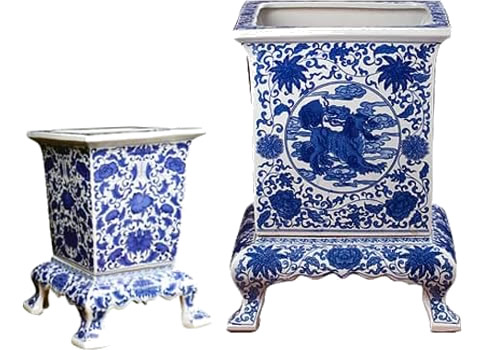 There are three standard sizes.
10.65" x 10.65" wide square top
11.81" x 11.81" wide square base
6.29" high, 10.63" high including base

8.66" x 8.66" wide square top
9.06" x 9.06" wide square base
8.27" high, 12.6" high including base

12.21" x 12.21" wide square top
9.06" x 9.06" wide square base
11.81" high, 17.72" high including base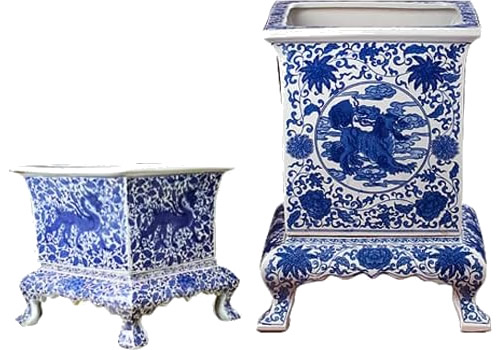 There are a number of traditional patterns. The lip has a peony pattern.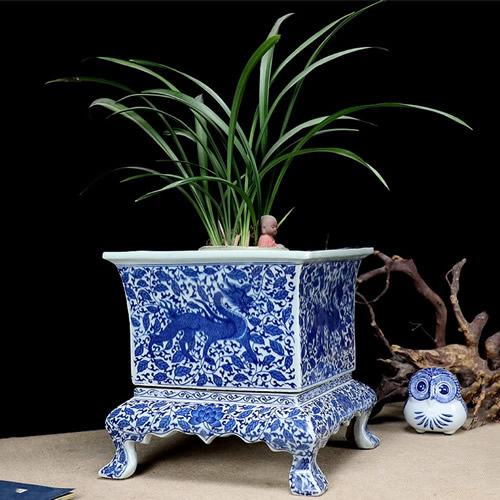 The traditional square shape is made from slabs of porcelain clay, shaped by hand.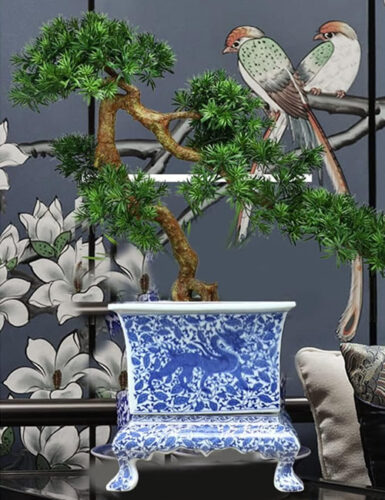 The shapes are ideal for bonsai, real or faux plants.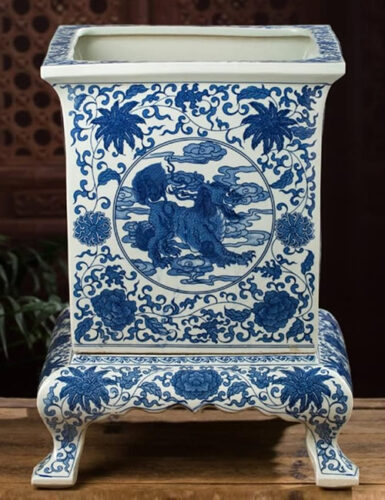 This is the largest pot.
12.21" x 12.21" wide square top
9.06" x 9.06" wide square base
11.81" high, 17.72" high including base