Did you know napkin rings are also called napkin buckles? I had never heard that before, but that is how I found some of these pagoda napkin rings.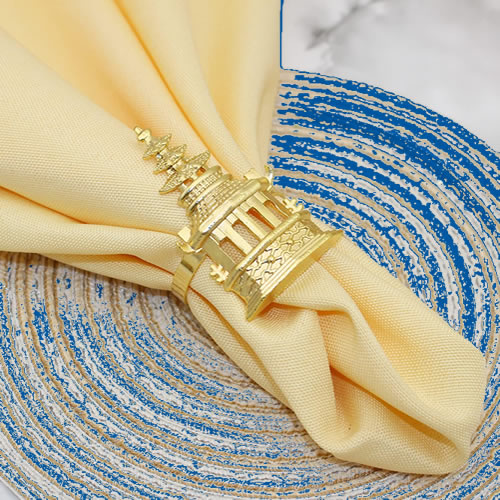 This pagoda napkin ring has a gold finish. It is made by Davina or Davifina. Different websites use different names, but I doubt there are two nearly identical companies that make ornamental napkin rings.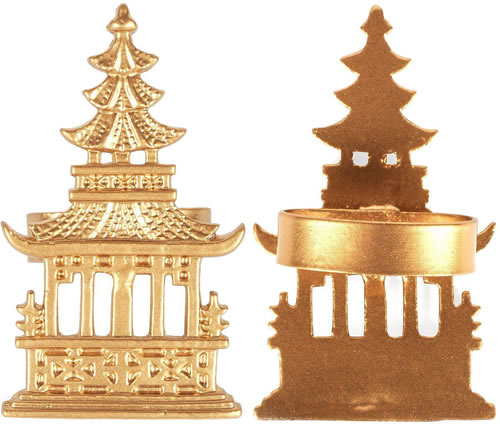 The detailed pagoda is attached to a ring.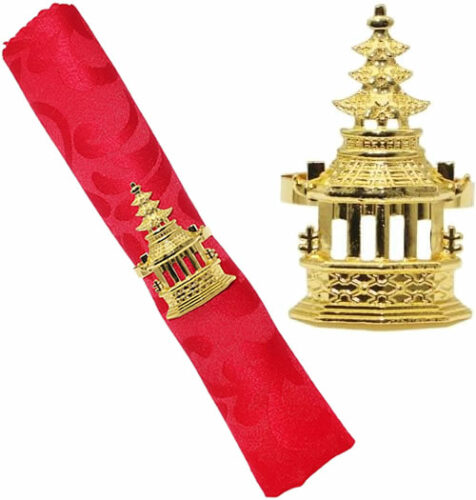 The rings are 2.95″ wide. The pagoda 1.97″ wide by 5.11″ high.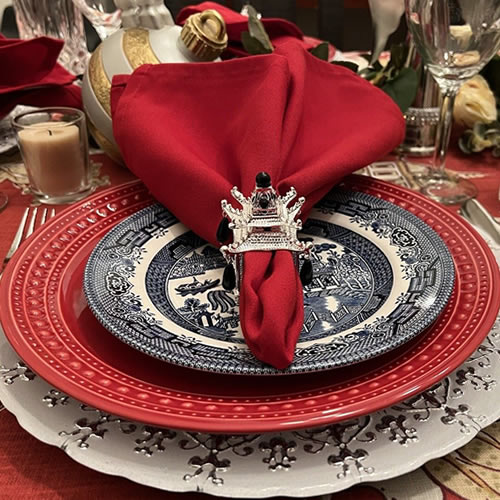 These napkin rings look like a little pagoda that the napkin slides through. They look like a less expensive imitation of the opulent L'Objet Pagoda Napkin Jewels.
They are available in gold or silver metal.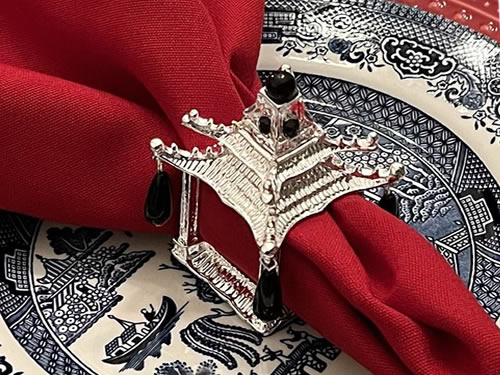 Either finish looks beautiful with Blue Willow china.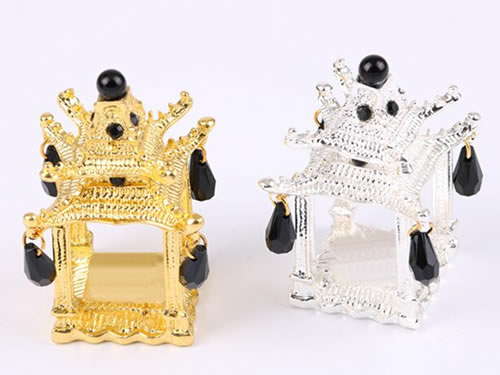 They are sold under a few names, but they are the same napkin rings.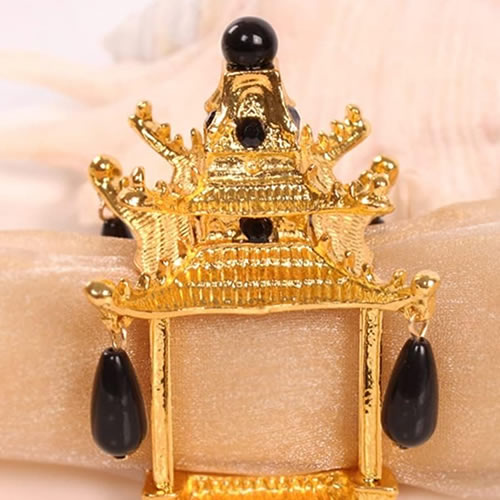 The design is detailed. Both are accented with black pendant drops and jewels.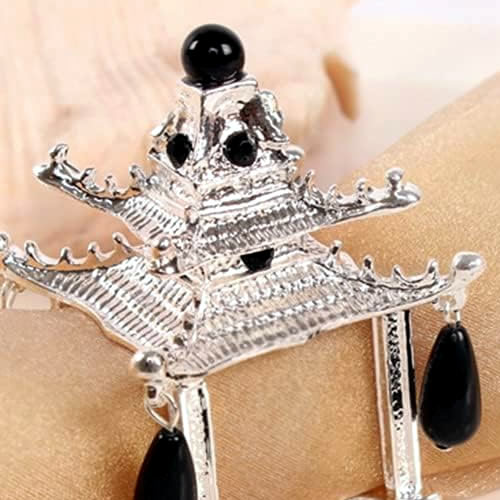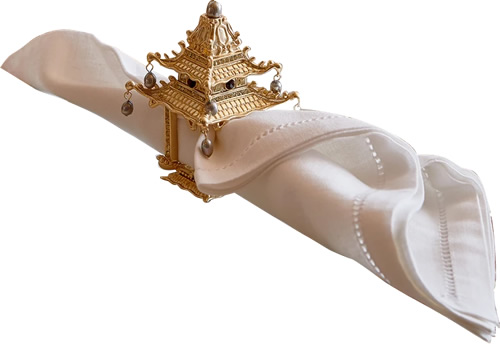 L'Objet Pagoda Napkin Jewels
The L'Objet Pagoda Napkin Jewels are sold in sets of two.
NJ6500 Platinum Pagoda Napkin Jewels
NJ6501 Gold Pagoda Napkin Jewels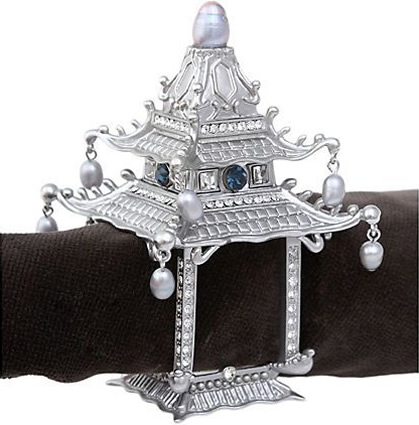 The platinum napkin rings have clear Swarovski crystals, light grey freshwater pearls and hand-set blue and white semi-precious gemstones.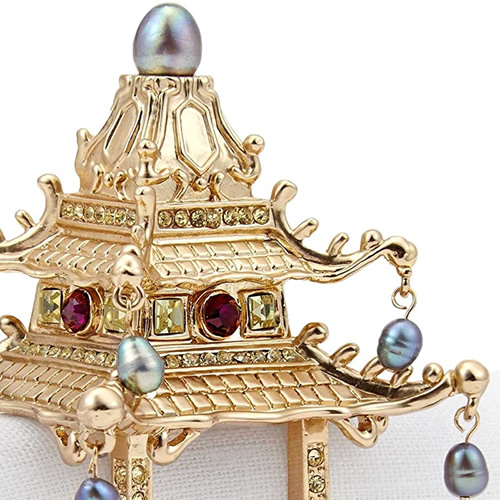 The 24K gold napkin rings have yellow Swarovski crystals, freshwater pearls in shades of greys and hand-set semi-precious garnet and topaz gemstones.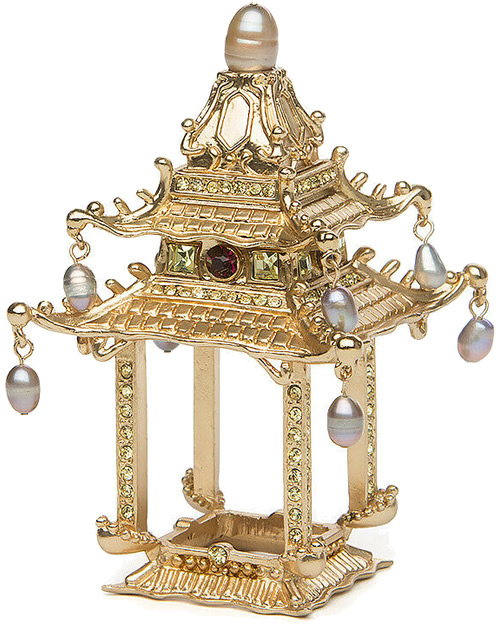 They are really unbelievably beautiful.