Artoid Mode Blue Porcelain Collection Dish Towels, Placemats and Table Runners
The Blue Porcelain Collection from Artoid Mode includes kitchen towels, placemats and table runners.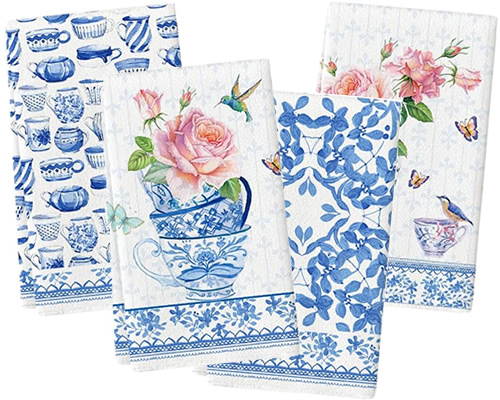 Artoid Mode Blue Porcelain Dish Towels
The towels are 18" wide by 26" high.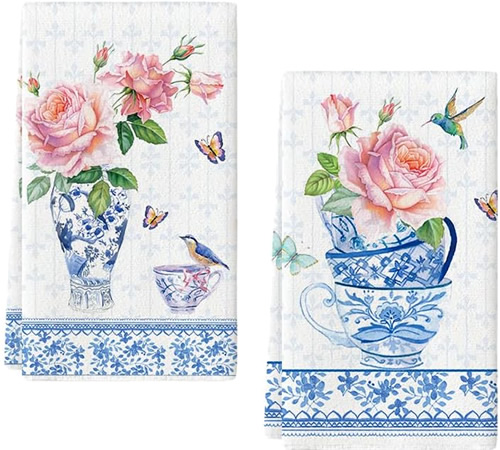 The patterns will mix with Blue Willow, Blue Onion and any other blue and white pattern.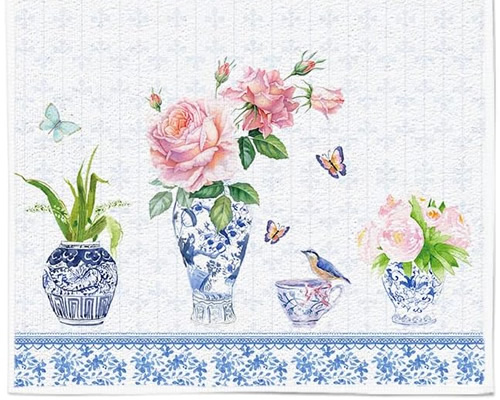 This is the bottom of one of the towels. The border has little leaves.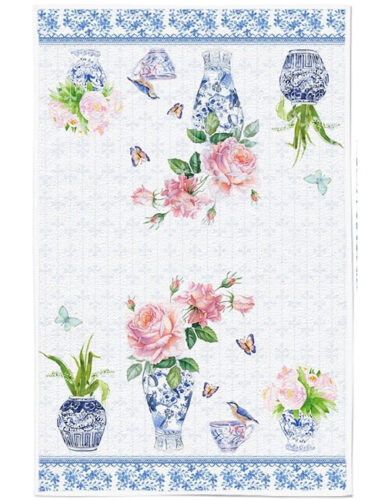 The design is repeated at both ends to look right when you hang them.
I especially love the hummingbird.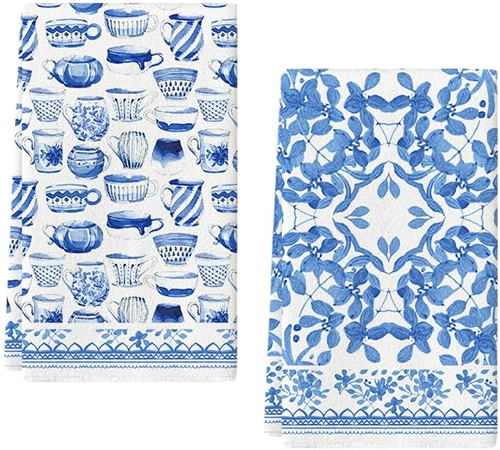 The other two hand towels are blue and white with the same border. One has an assortment of whimsical teacups. The other has a larger pattern of the leaves.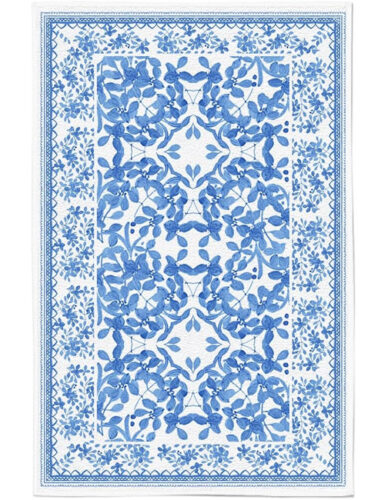 This time the deep border goes all around the towel.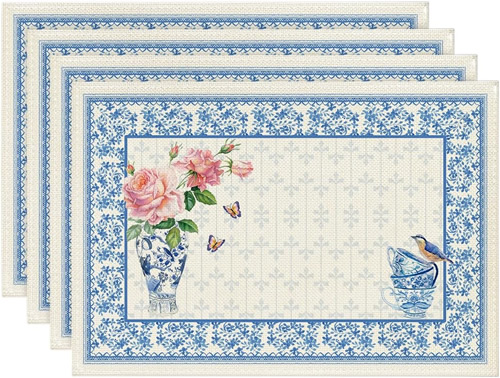 Artoid Mode Blue Porcelain Table Linens
The table linens are made of machine washable polyester. The placemats are 18" wide x 12". The table runners are 13" wide and from 36" to 120" long.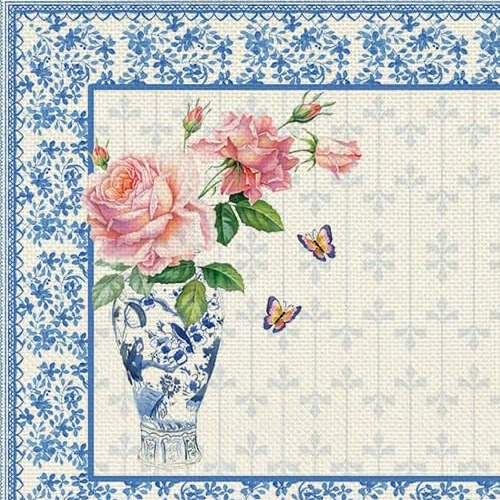 The background is an ecru that will make your blue and white china really stand out.
One side has a Chinoiserie vase filled with old fashioned roses. Two little butterflies flutter around them.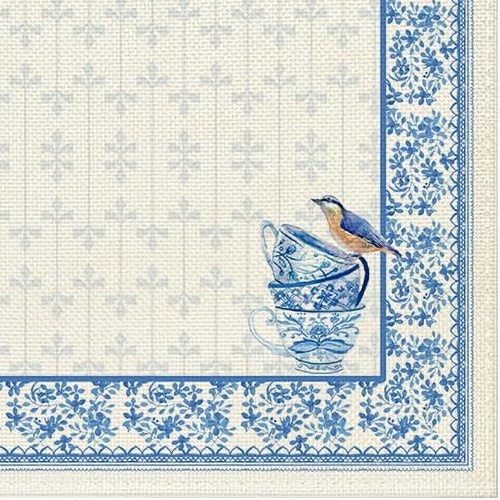 A little blue bird perches on a stack of blue and white china teacups on the other side.
A classic stripe with leaves is in the center of a border of blue leaves on each placemat.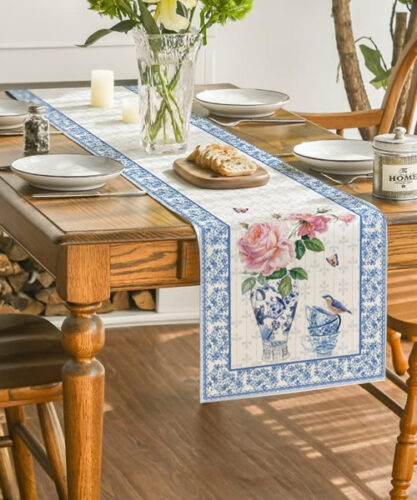 The table runner has the same pattern.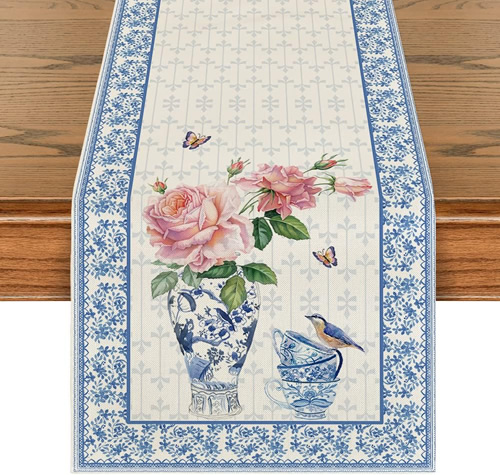 The runner comes in sizes that fit any table.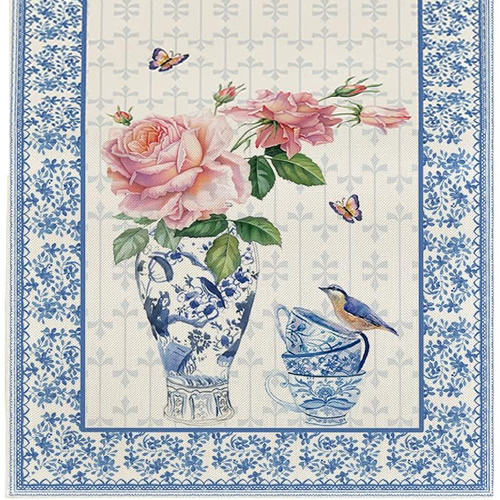 Here is a closer view of the pattern on the runner.
About Artoid Mode
We are a brand with many years of experience. We have our own development department and factory, professional design team, specially designed patterns for seasons, festivals, themed parties, unique material like polyester and rubber, and high-end printing technology.

You can choose your favorite products according to your own style and taste. We hope you will love our products as much as we love creating them for you.