Blue Willow Memory Foam Contour Toilet Mats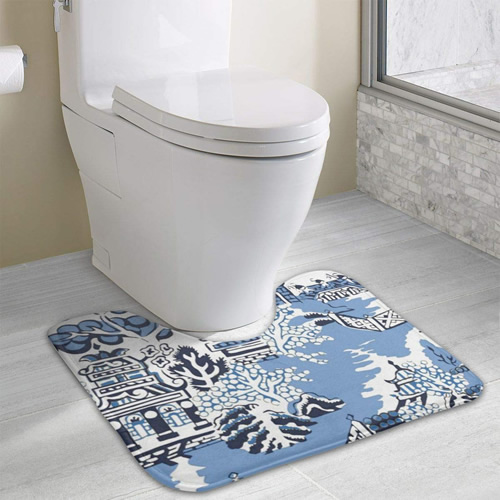 Blue Willow Pagoda Pattern Memory Foam Contour Mat
When I was looking for bath mats, I found these contoured Blue Willow Pattern mats to go around the toilet. They come in two versions of the traditional Blue Willow pattern.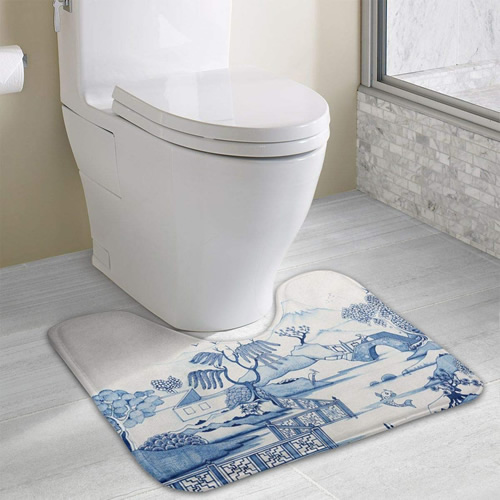 Blue Willow Scene Toilet Mat
I know. Some people really hate the look of a mat around the toilet. But when you get up at night and you forget your slippers, they are nice. Just wash it! Often!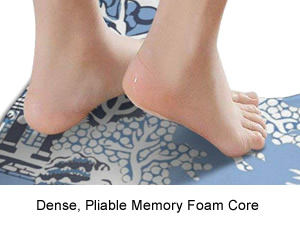 Soft Cushioned Memory Foam
These are made of memory foam wrapped in absorbent fabric. They are machine washable.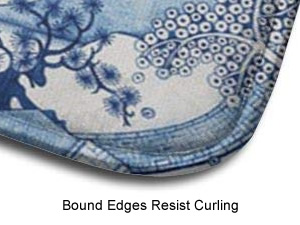 Bound edges resist curling, so you are less likely to trip
They are made of memory foam with a fabric cover.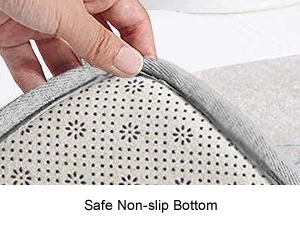 Safe non-slip, non-skid bottom to keep mat from moving
The bottom has is non skid, so it won't scoot off.
There are rectangular mats in two different sizes that match or coordinate with them. Blue and White Chinoiserie Memory Foam Mats >