Farmhouse Blue and White Porcelain Bowl Pendants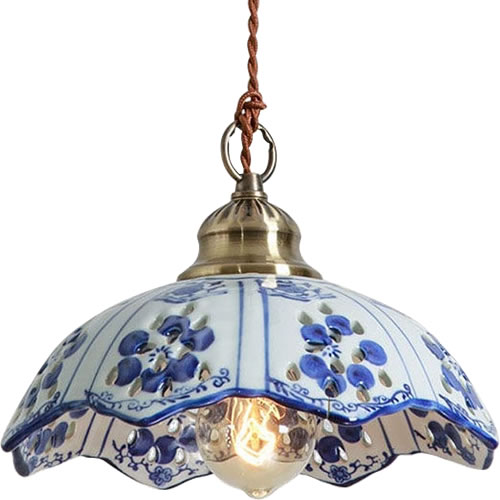 This bowl style pendant is finished inside and out with cobalt blue on a white background. The bowl is pierced, so the light shines through the little holes. They are suspended from a twisted double cord like old vintage lighting.
They come with 60″ of field cuttable vintage cord. It is charming. I don't think it is something you would get tired of. The vintage socket set is finished in antique brass.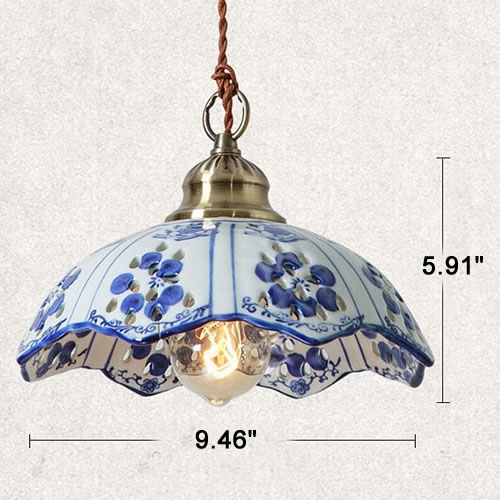 They are small, under 10″, so you could use them in a series. Hang three over a bar or a long trestle table.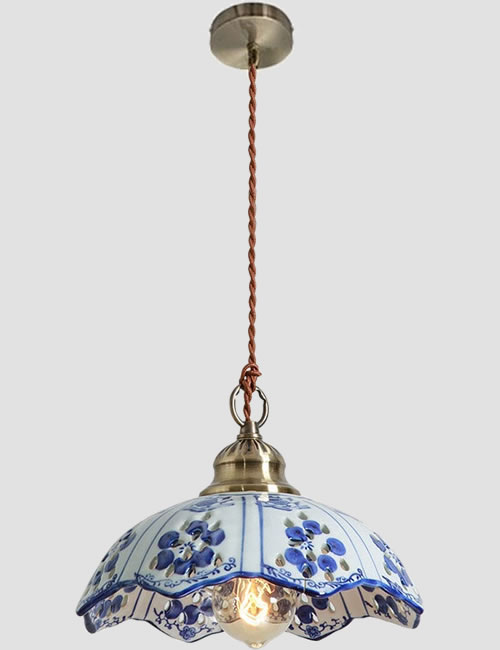 The vintage look is really timeless. They are very Cottage Style. They would be adorable in a farmhouse or cottage.
They use a 40 watt medium base bulb or a brighter low heat bulb like a fluorescent or LED.
The bulb will show.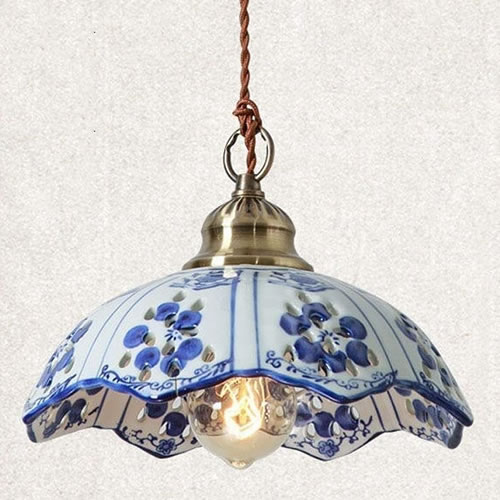 The socket and canopy are antique brass finish. The socket screws through a hole in the bowl. That's it.