Brighten Your Chandelier with Inexpensive Blown Glass Ornaments
For a fun change up, hang some blown glass ornaments from your chandelier or pendants.
You can loop them over the arms or replace some of the crystals.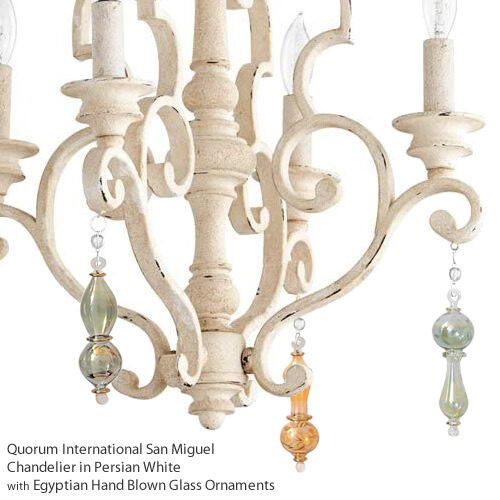 The look goes beautifully with painted finish chandeliers.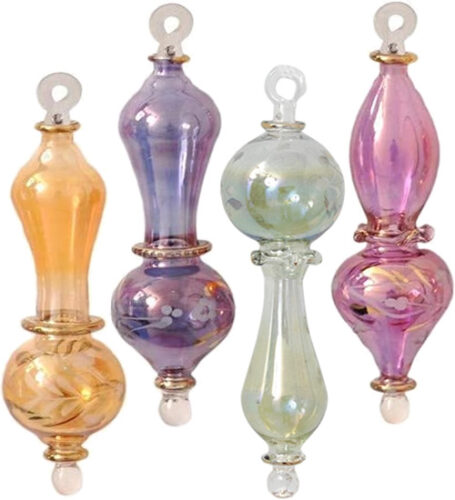 These exotic drops are hand blown in Egypt. No two are exactly alike.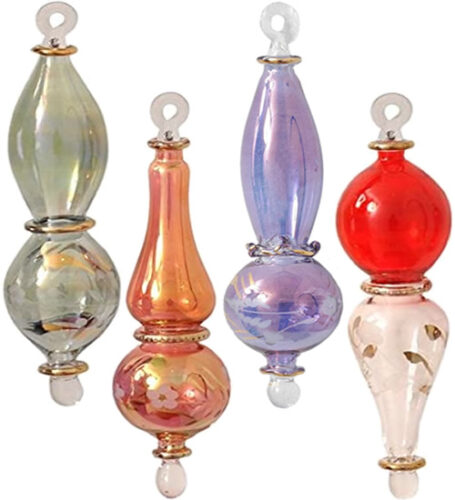 They look like blown glass perfume bottles and are surprisingly inexpensive.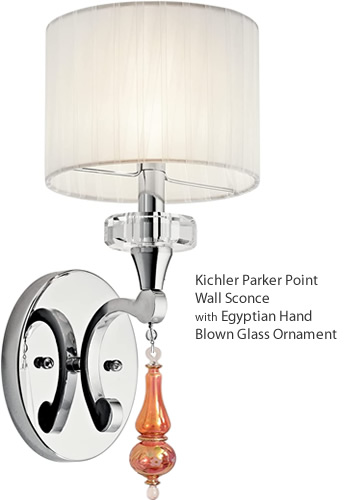 They change the look for any lighting. Add a pop of color!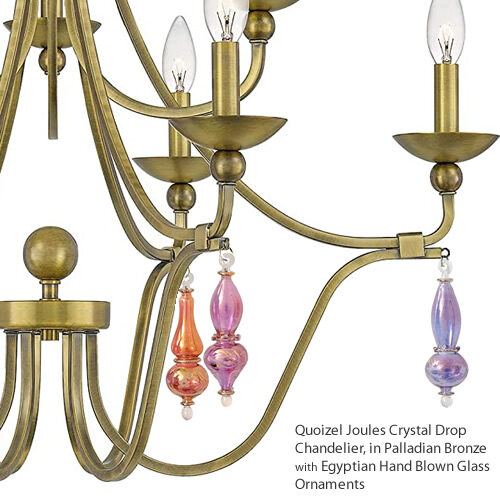 A seasonal change refreshes my look and cheers me up when everything is grey out the windows.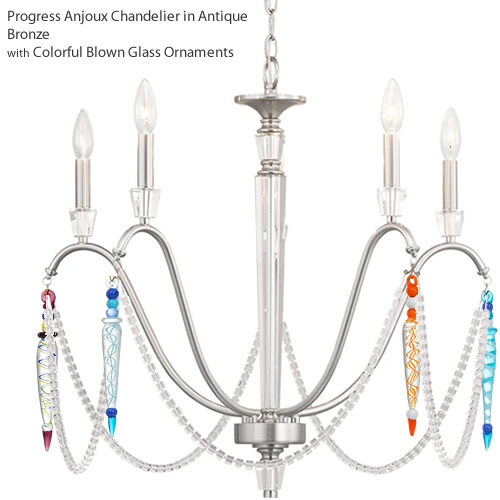 These blown glass icicles are very bright and colorful.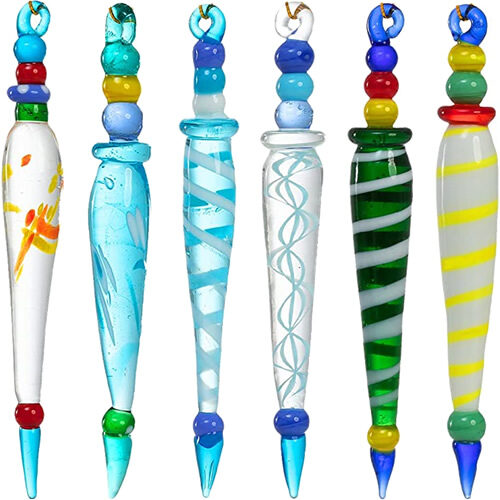 They are longer, so you have to have the space for them to hang.
They would be beautiful just hung in front of the window!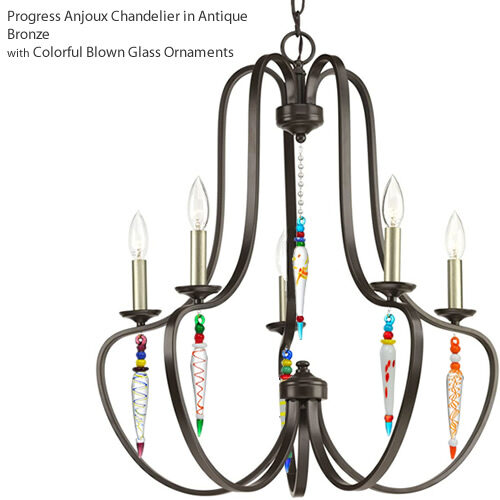 There they are brightening a dark chandelier. I love crystal, but I can always put them back on and have these cheer me up for a while.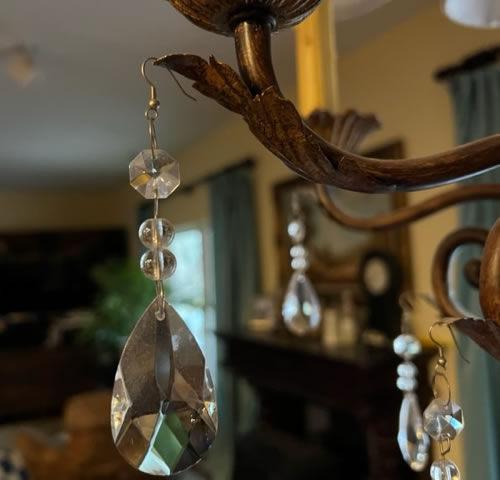 The Easiest Way to Hang Crystals on a Chandelier
The easiest way to dress a chandelier is by attaching the crystals to earring hooks. A lot of chandeliers come with the crystals on hooks to easily hang the crystals once the chandelier is installed. If you buy a box of earring hooks, you can attach anything you want to them, then use it to hang on your chandelier. This makes it simple to change out your chandelier whenever you want!