Chinese Blue and White Reticulated Fretwork Porcelain Lighting
After I looked at the Chinese Blue and White Reticulated Fretwork Porcelain vases, Amazon showed me lighting with the porcelain used as the shades or diffusers.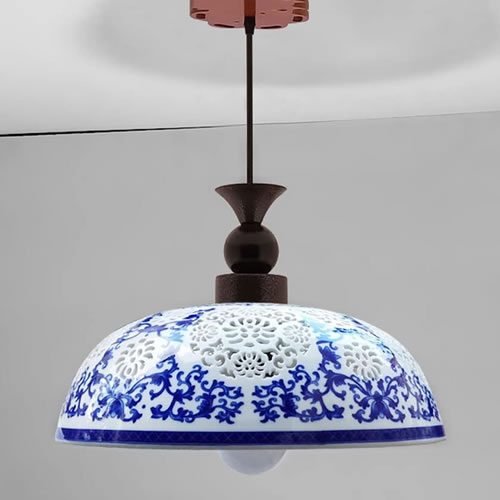 There are a lot of options available. You can find shades in different sizes and shapes. The socket sets, cords or chains and canopies come in different finishes, colors and styles.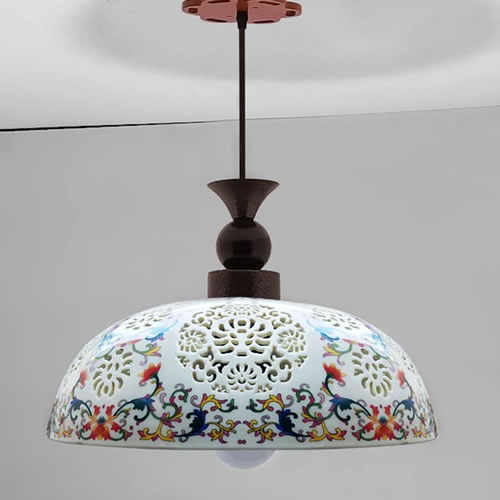 There are a lot of different patterns and colors available in both under-glaze stains like porcelain and over-glaze paints. Some pieces combine both techniques along with the beautiful pierced work.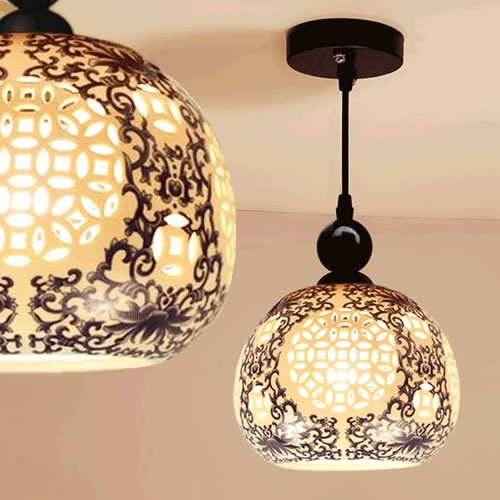 Porcelain is naturally translucent, so the shade itself will glow when lit. The pierced latticework allows even more light to shine through.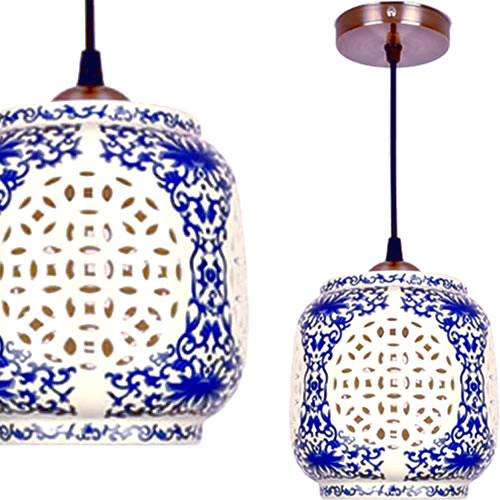 When the light is not on, the cobalt and white will create a bright pop of color.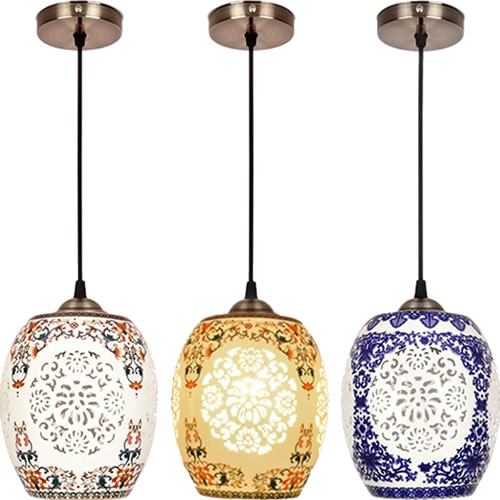 If you use a warm bulb, the porcelain will take on the color. If you use a cool LED, the white will stay white.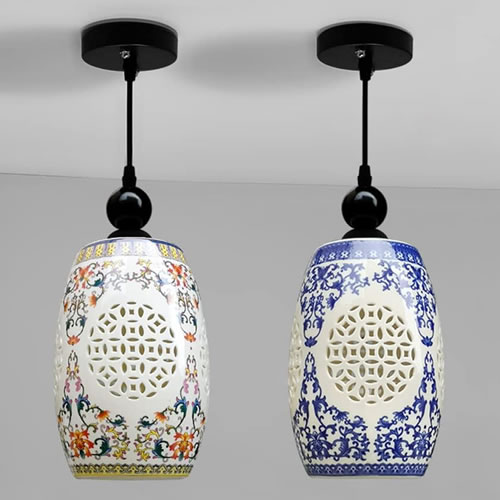 This pair of pendants comes in bright overglaze polychrome decoration or underglaze cobalt blue on white.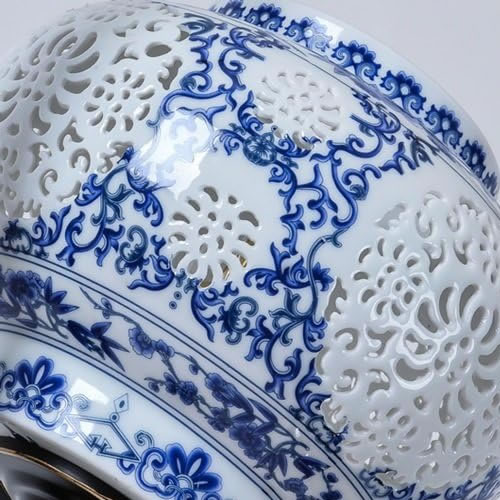 The color is applied transfer. The cutwork is hand done using a machine.
See how Rice Pattern China is made >
Compare the hardware. The same shades are available in different finishes, with cords or chains, more modern or Scandinavian canopies or Oriental-looking canopies.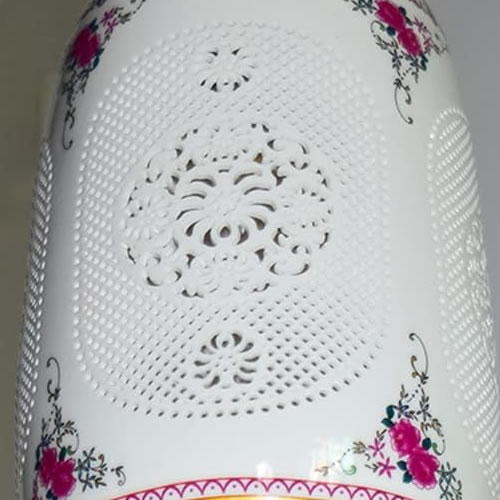 Some of the cut out reticulated porcelain is very detailed.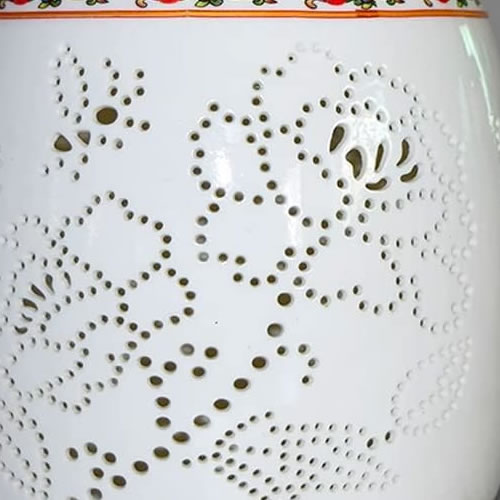 Other pieces have a more simple pierced pattern.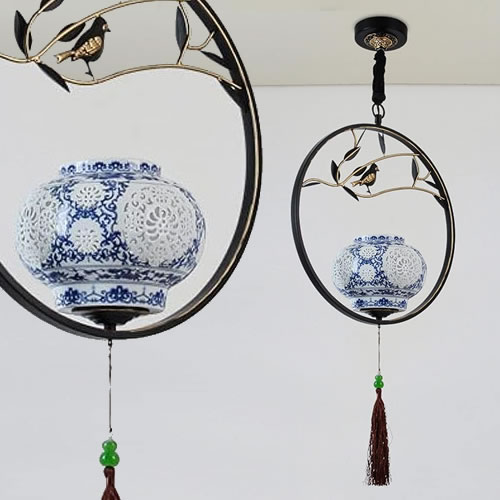 Some lighting incorporates a porcelain shade into a more detailed light.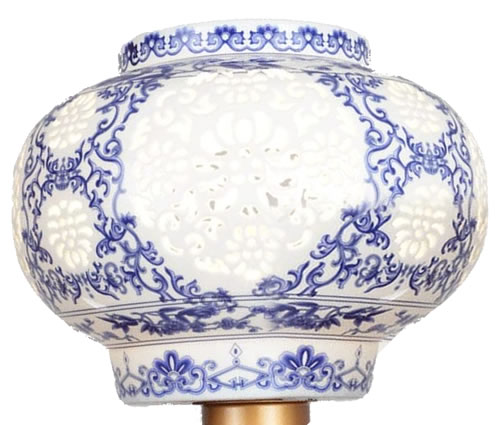 This is the cutwork on shade the ring-shaped small chandelier with branches, leaves and a bird.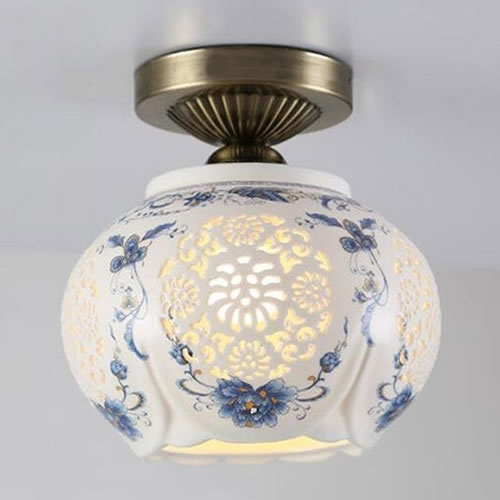 This ceiling light is a modified lotus shape. See the petals? The blue over-glaze painting is highlighted with gold.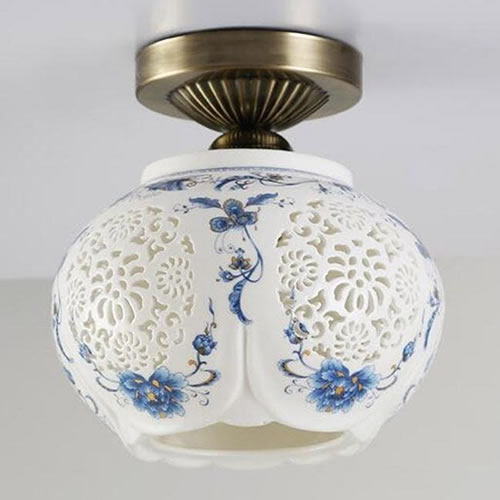 This is a traditional blue and white floral pattern.