Small Farmhouse Style Bowl Pendants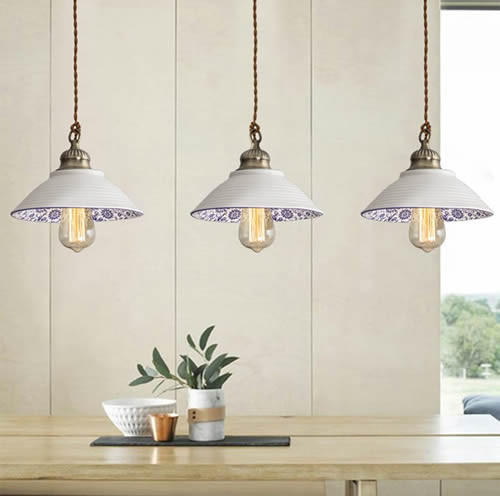 Use these small bowl pendants in a series for a charming farmhouse look. Blue and white porcelain pendants look like small bowls fitted with a vintage style cord and socket.
You could use them alone, but they are small enough to use as a series over a long table, bar or island.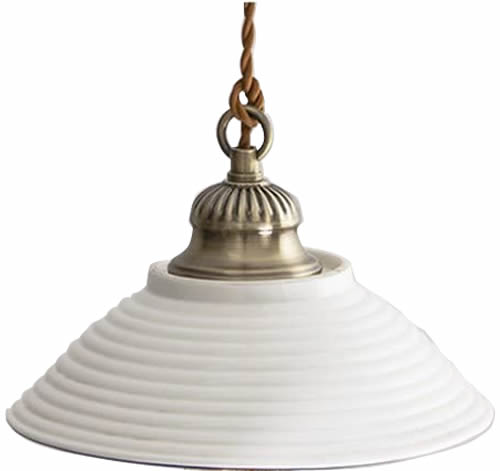 Farmhouse Blue and White Porcelain Bowl Pendants with ridges on the outside and a blue floral pattern inside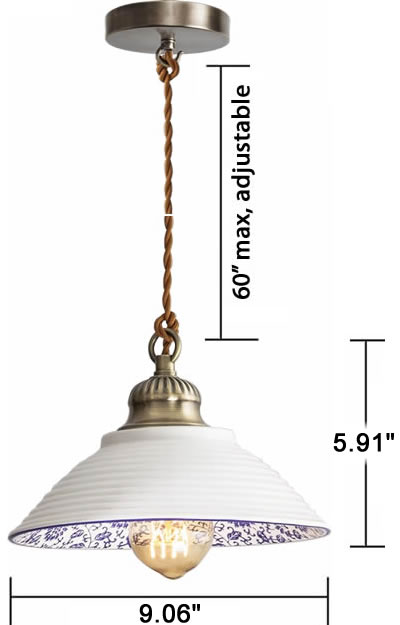 They are suspended from a twisted double cord like old vintage lighting. They look like vintage lighting but they work with our standard normal electricity.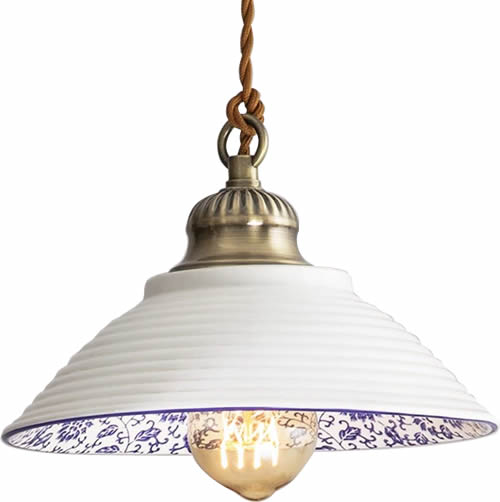 Outside is white with ridges. Inside is a blue floral pattern.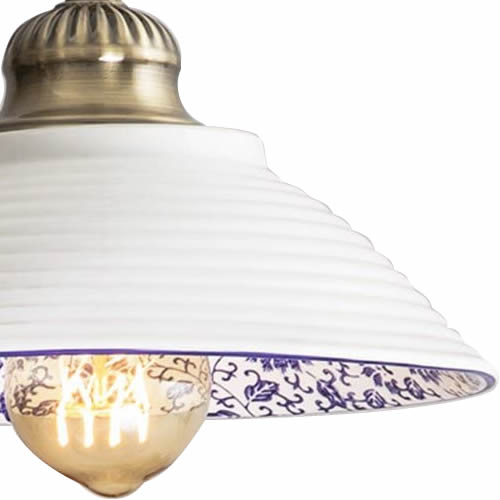 The bulb will show. You can use a bulb up to 40 watts or a brighter LED bulb. It doesn't look like light comes through the ceramic bowl.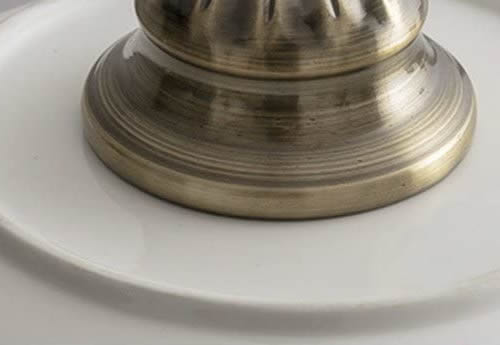 Here is how the socket looks on the top of the bowl. The socket screws through the hole in the bowl. That's it. The antique brass finish adds to the farmhouse look.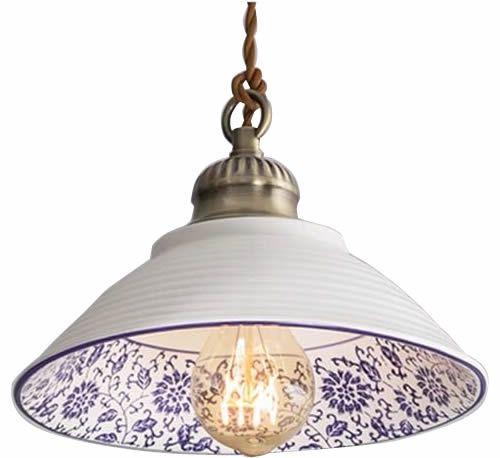 Here is a better look at what is inside. It has a floral pattern in bands with a bold blue stripe on the outside lip and white in the center. The cord is field adjustable.
These blue and white porcelain pendants look like they are actually bowls with a hole drilled to fit the socket set.