Chinoiserie Collapsible Fabric Storage Baskets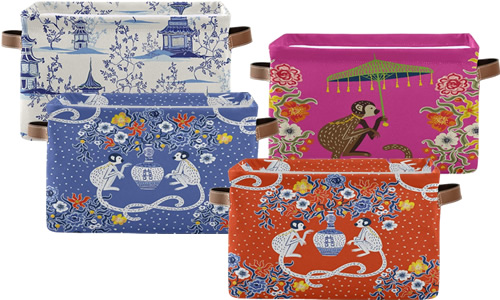 Amazon has Large Folding Storage Bins in Chinoiserie Fabric styles. The baskets are sized right, a generous 15" long, 11" wide and 9.5" high.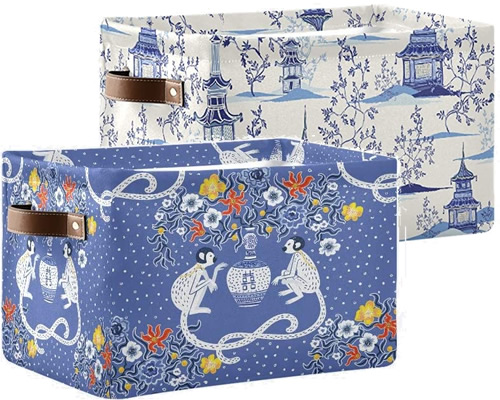 They are made of Durable Canvas Fabric with a Sturdy Metal Rod Frame. The PU Leather handles look great and are securely attached to use to carry the basket with anything you fill it with. The lining is white Waterproof Lining.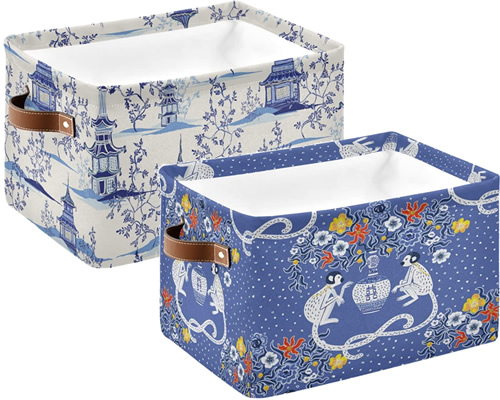 There are two Blue and White Pagoda fabric variations on the Folding Storage Baskets.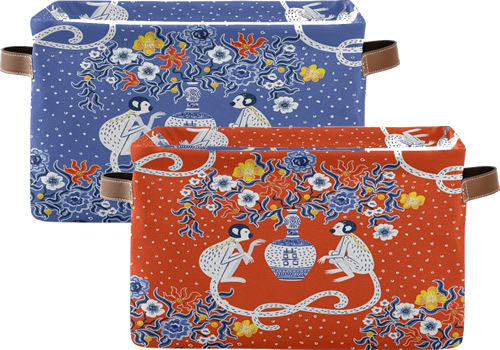 The Blue Monkey version is available in a coordinating red version.
The pink fabric has a monkey with a parasol, a whimsical Chinoiserie motif.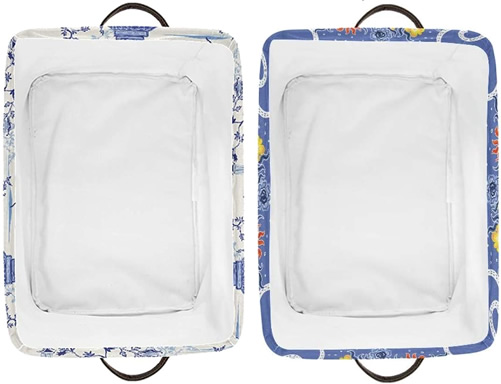 All of the color variations have white waterproof material lining them.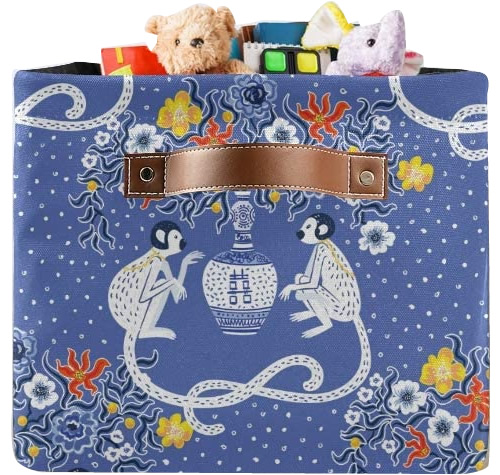 Sturdy Faux Leather Handles are securely riveted and stitched to basket.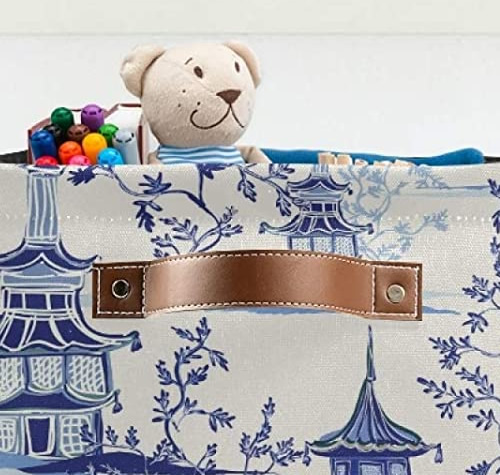 The handles are attached well so that you can use them to carry by.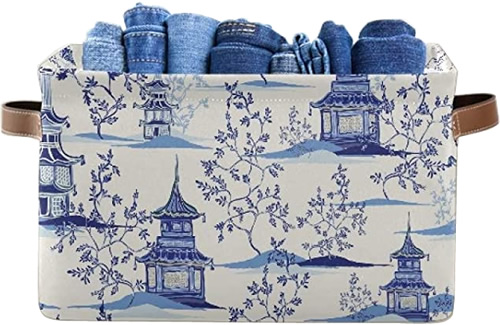 The baskets fold to store easily when not in use.
Chinoiserie Collapsible Fabric Storage Baskets
15" long x 11" wide x 9.5" high
Durable Canvas Fabric
Sturdy Metal Rod Frame
PU Leather handles
Waterproof Lining