Blue Willow China and Blue and White Chinoiserie Tray Tables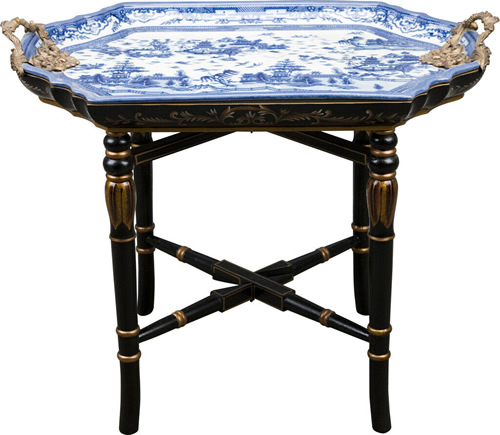 Many years ago I saw a Blue Willow tray table at a trade show. I just loved it, but I didn't think of buying it. It wasn't even actually for sale, it was part of the display.
But since then I've run across them a few times. I really love them. And they can be had.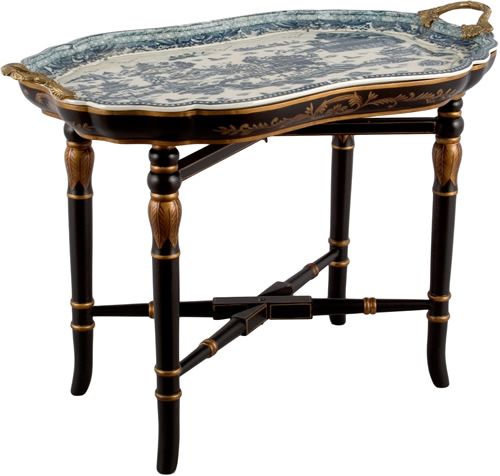 I've seen them a few times at antique stores, but all of these were on eBay.
Search for Blue Porcelain Tray Tables on eBay >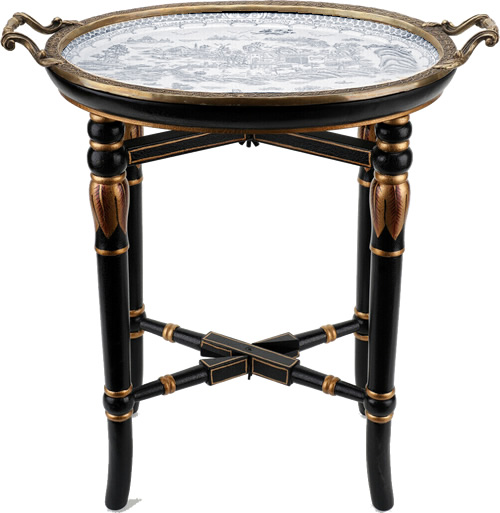 They are all around the same size, 20″ to 30″ long, 15″ to 20″ wide and 20″ or so high.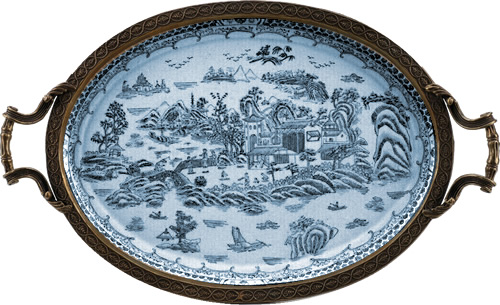 All the ones I've examined had an actual removable tray.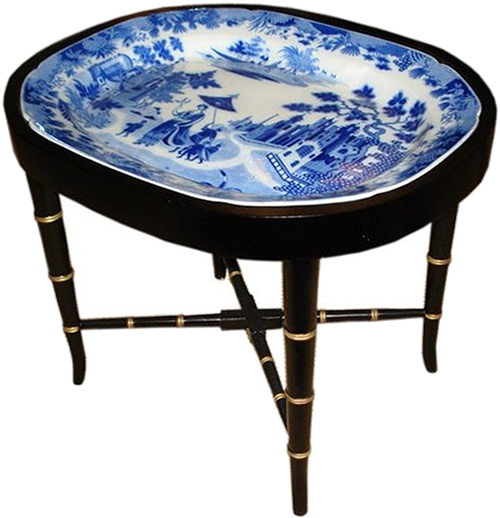 Some of them had a table with a surface under the tray.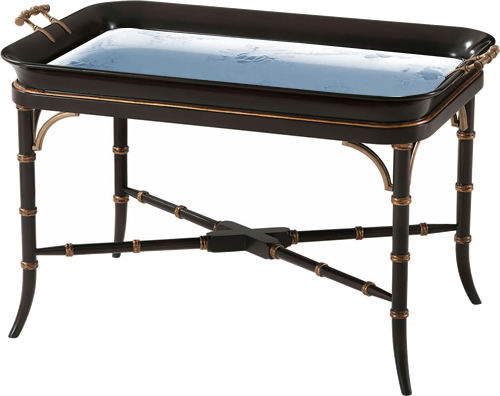 Others just had a ring that the tray rests in. Or an X that the tray sets on.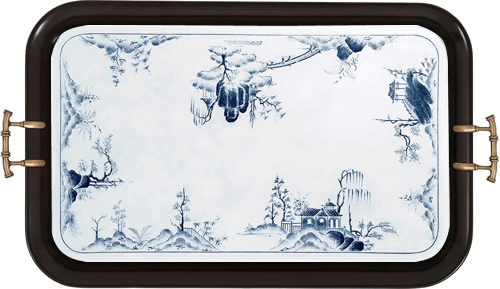 I've seen them made of porcelain or ceramic. I've also come across them painted onto metal.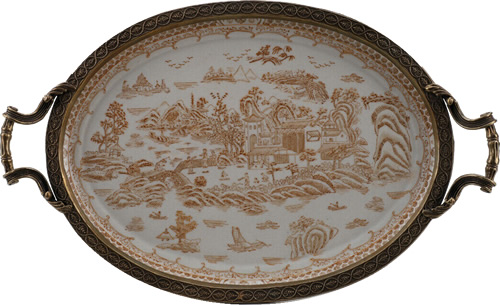 Sometimes they have a Chinoiserie type pattern in a color other than blue and white.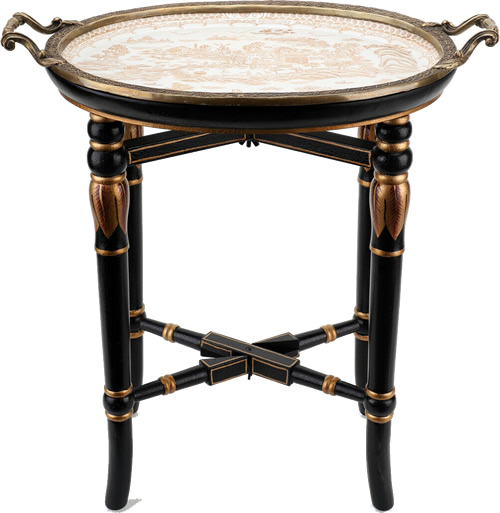 Search for Blue Willow Tables on eBay >
Search for Blue Porcelain Tray Tables on eBay >