Calamity Ware Beast Bowls – Blue Willow Pet Dishes with a Fun Twist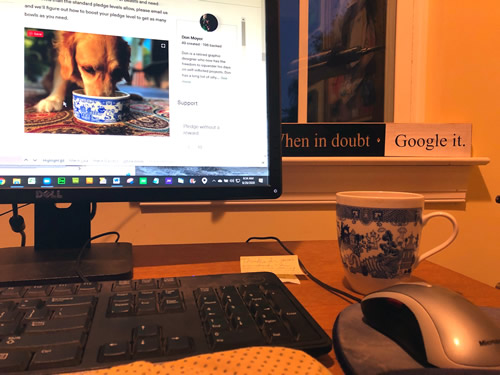 Look what I found! Calamity Ware has a Kickstarter for pet dishes. They are already well over the goal, so the project will for sure be funded. If you want in, you only have till the end of the month.
They come in "Three sizes to accommodate beasts of various dimensions."
Small Beast Bowl
14″W, 2″H, 4.5″ diameter
Holds 1 cup kibble
Medium Beast Bowl
18.5″W, 2.5″H, 5.75″ diameter
Holds 2.5 cup kibble
Large Beast Bowl
22.5″W, 3″H, 7.125″ diameter
Holds 5 cups kibble
The sizes nest inside of each other.
https://www.kickstarter.com/projects/159974695/beast-bowls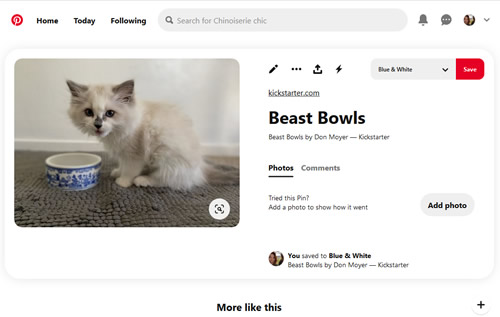 I found it on Pinterest this morning. As soon as I saw it, I thought it looked like Calamity Ware.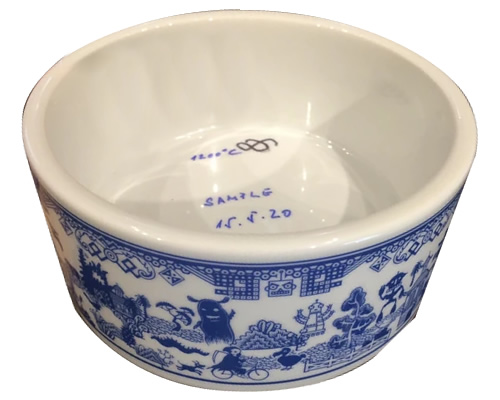 This is what the pet bowls will look like. They are supposed to ship by February next year at the latest.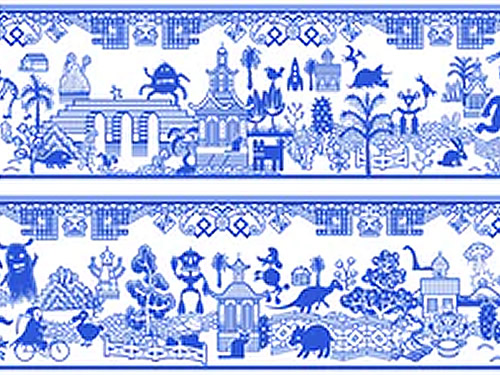 They are in the Things-Could-Be-Worse design. This has flying monkeys, giant robots, sea monsters, a UFO invasion, volcanos, a kraken, whirlpools, sasquatch, zombie poodles, pterodactyls and more.

The dog and cat dishes have all of these and more. That looks like a dodo bird, Nessie, a rabbit… and other things all on the Blue Willow landscape.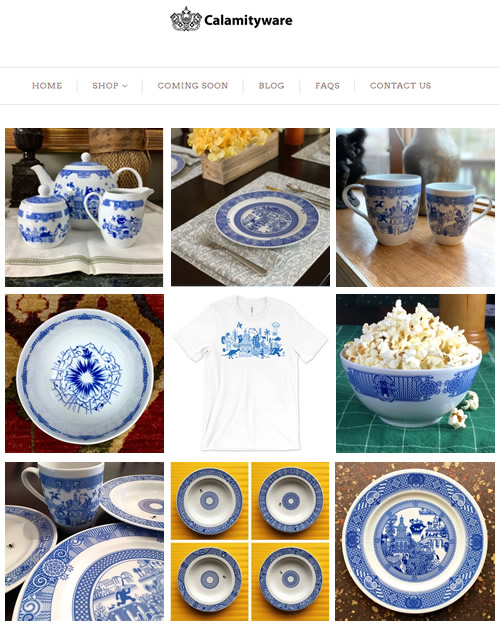 What is Calamity Ware?
Calamity Ware is from Don Moyer, a retired artist who "has the freedom to squander my days on self-inflicted projects."
The Calamityware series started in 2011 when I inherited a traditional, Willow-pattern plate and decided to sketch it in my notebook. I couldn't resist the temptation to add a pterodactyl in the sky. When people saw the drawing on Flickr, several urged me to figure out a way to reproduce the image on a physical plate. My first Kickstarter project sprang from that idea.
Blue-willow patterns have been going strong for 300 years. It's great fun to take that heritage in a new direction.
Indigo Home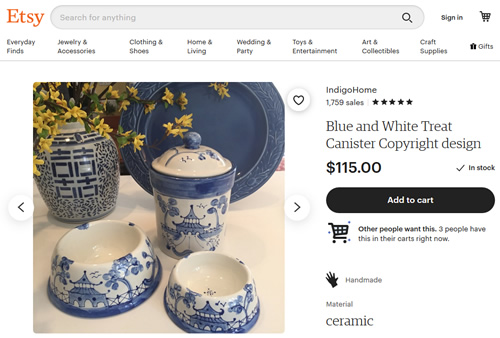 I wrote earlier about the Chinoiserie pattern pet dishes and other dog and cat bowls and treat cannisters on Etsy.
Blue Willow Dog Bowls on eBay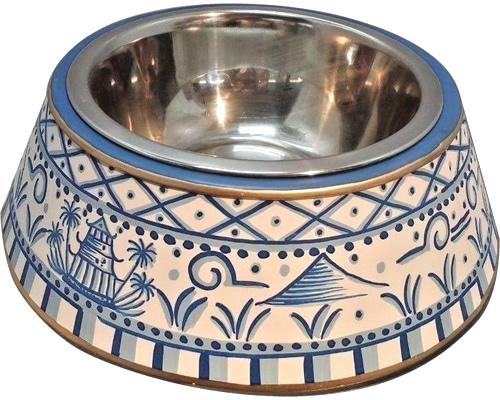 I also found some metal dog and cat dishes on eBay. They are not NEARLY as wonderful in any way, but they cost less.
Search for Blue Chinoiserie Dog Bowls on eBay >
More Blue Willow Dog Dishes >