More Juliska Country Estate Delft Blue, Flint Grey and Petal Pink China
The teapot has a detailed view of the Main House with workers and animals busy on the estate as a balloon soars overhead.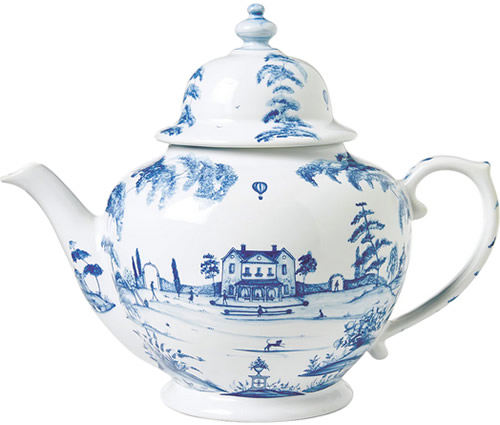 The shape of the teapot is traditional.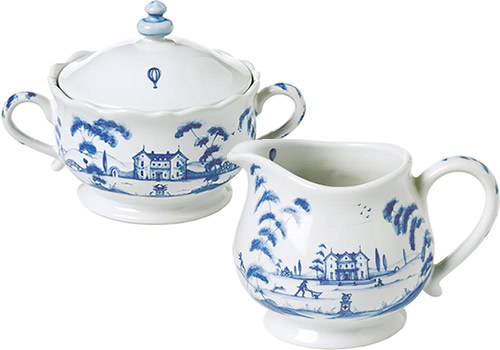 The sugar bowl and cream pitcher are sold individually. Both have the dairy barn on one side and the Main House on the other side.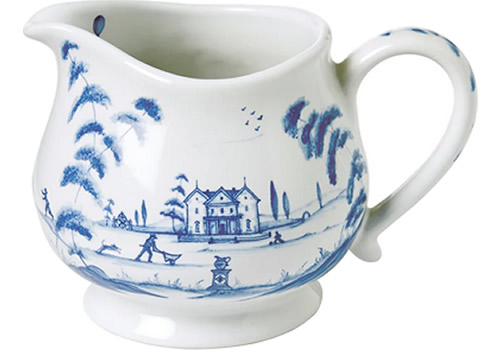 The creamer show the graceful Country Estate Main House on this side, and a charming dairy barn on the other.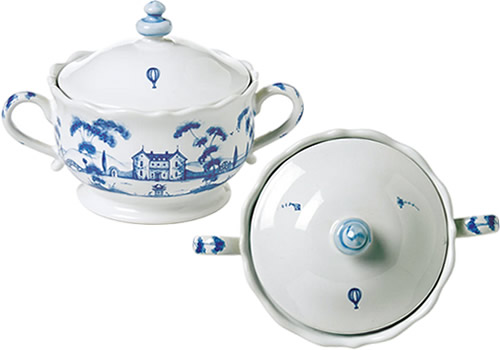 The lid of the sugar bowl has the balloon.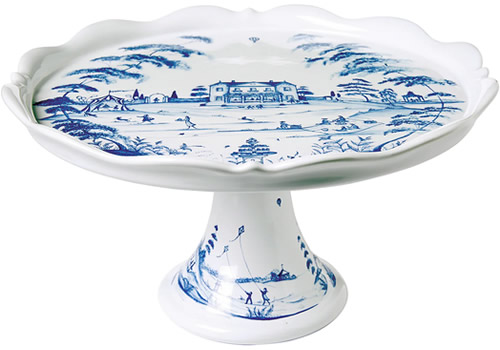 The Cake Stand has the Country Estate Main House with a party tent, balloons, and whimsical flying kites.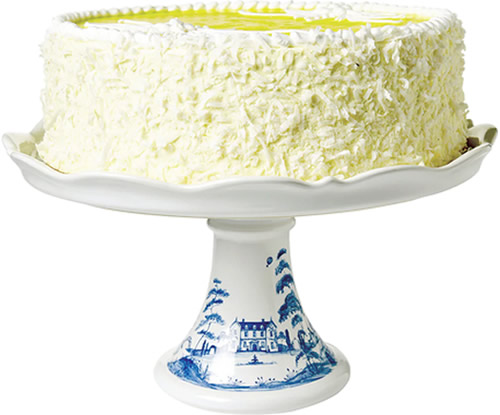 All sides of the cake stand are decorated with scenes of the Estate.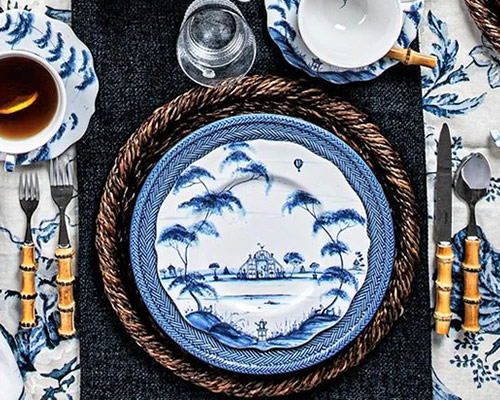 This scalloped desert plate features the conservatory, hen house, pavilion and balloon.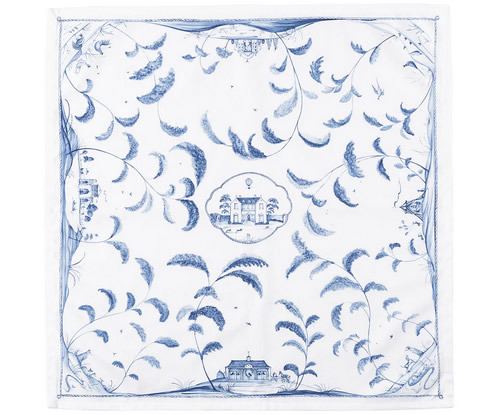 The napkins are a good size, 22″ square. They are 100% cotton.
The center shows the Main House and the balloon. Each side and each corner has a different feature of the estate, the conservatory, hen house and pavilion.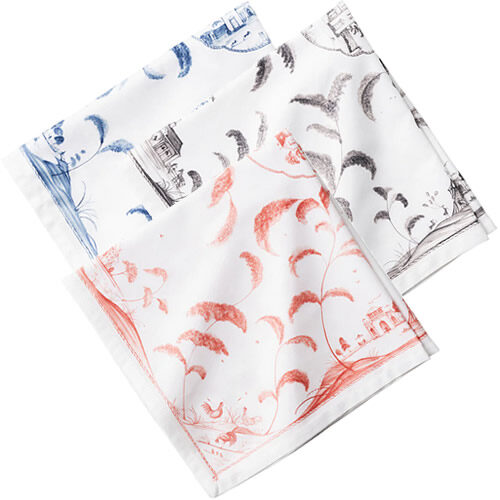 They are available in Blue, Grey and Pink.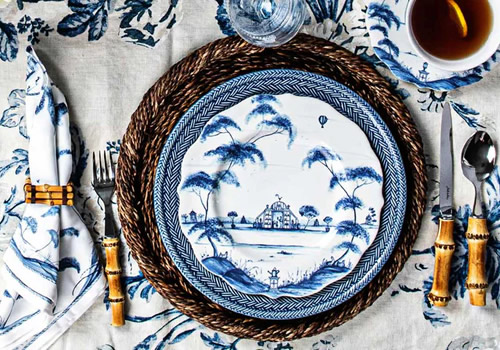 The scallop-edged salad plate with the conservatory, hen house, pavilion and balloon.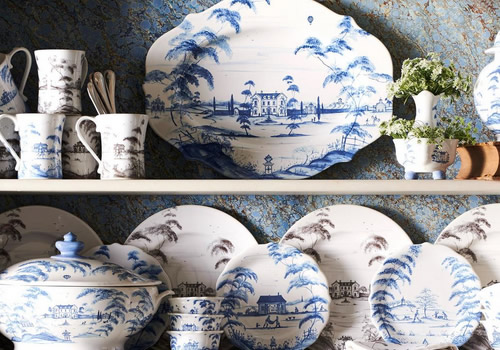 The china is available in three colors; blue, grey and pink.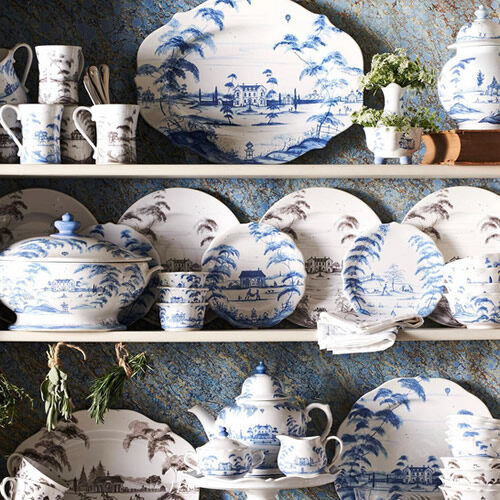 There are enough pieces and decorations to keep collecting.
Juliska
Juliska is a relatively new brand, founded in 2001 by Capucine and her husband David Gooding. The Country Estate Collection is inspired by David's grandparents estate.
"This house is the center of my inspiration and references for our brand. Nestled in the farmlands of France, it was home to a glamorous Parisian ballet dancer and a dashing gentleman farmer, who married against their parents' wishes. They broke all the rules and made up their own. They were soulmates, who filled their house with music, art, friends, laughter and nine children. From black tie dinners, to garden parties to family weddings, my grandparents were legendary hosts who created endless memories of love and living boldly."

Capucine DeWulf Gooding
www.juliska.com/pages/about-us