Tech Lighting Kable for Great Kitchen Lighting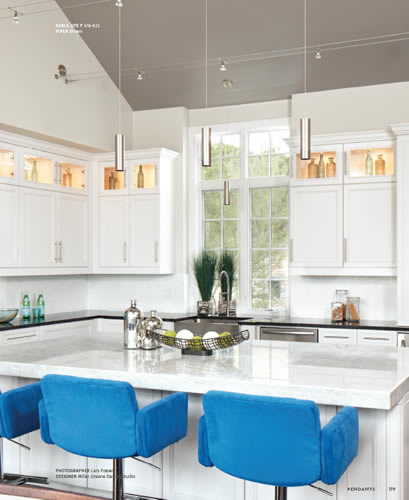 Tech Lighting Kable is a great way to light any room. The new Tech Lighting Catalog has photos of kitchens with great looking cable lighting.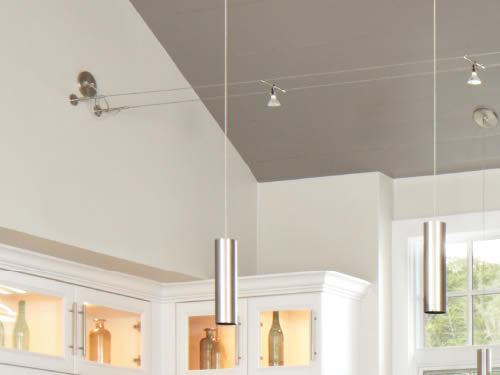 This kitchen has a cable with K-Pivot lights strung wall to wall.
---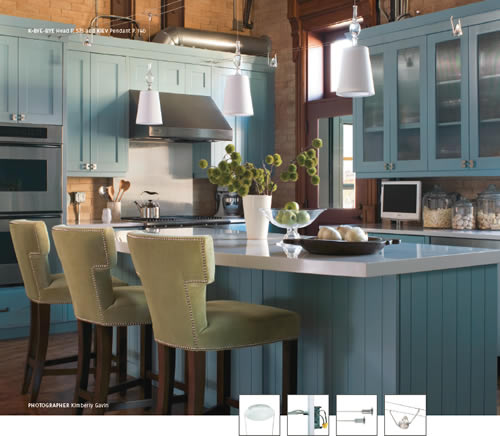 This kitchen has K-Bye Bye heads and Kiev pendants suspended from cable.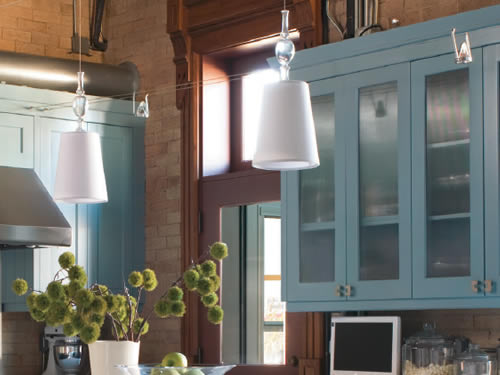 The cable attachment is into the wood above the cabinets.
Design Challenge
Provide decorative accent and task lighting above a kitchen island within a newly renovated industrial building without damaging the historic bricks and beams.

Kable Lite Solution
With the ability to omit power and suspension points from above, Kable Lite can be used to solve many lighting challenges where lighting is desired within spaces with open architecture. Here, the designer smartly suspended two parallel runs of Kable Lite by attaching the systems directly to the wooden cabinetry where power access is readily available, then attaching beautiful Kiev pendants and task-oriented K-Bye-Bye heads to provide the well-balanced light within this impressive kitchen. This solution allowed the owners to avoid drilling holes into the antique walls or overhead beams, thus preserving the structure for years to come.

Tech Lighting 2017 Full Line Catalog
This is what was used to create the look.
Parts List
Kable Lite Components

4 x  K-Bye-Bye Head 700KBYENC
3 x Kiev Pendant 700KLKIEWCS
40-feet Insulated Cable 700KLAINSCL
2 x 150W Remote Transformer 700AT152EL
2 x  Power Feed Turnbuckles 700PRC14S
2 x  Slimline Anchors 700PRTT0S
Tech Lighting Kable Components >
---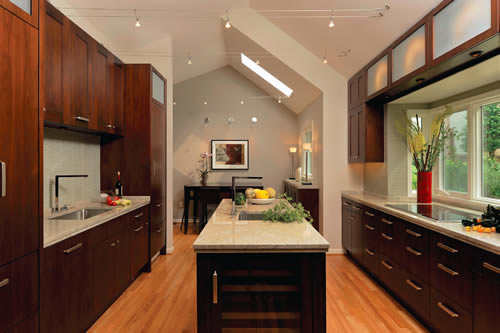 This kitchen has counter space on both sides with an island in the middle. cable runs across the kichen with K-Jane lights directing bright 75 watt halogen light exactly where it's needed.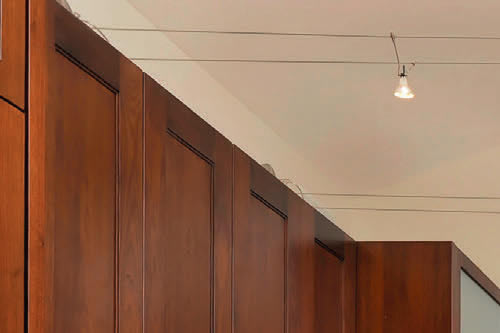 The transformers are over the kitchen cabinets.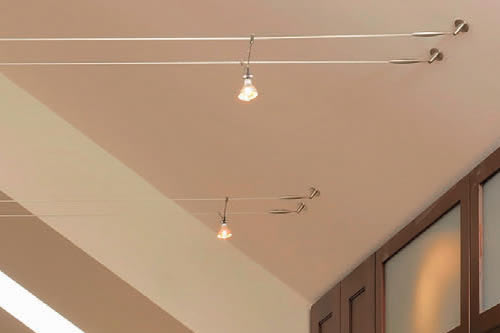 On the other side of the room, the cable attaches to the ceiling with Soft Turnbuckles.
Tech Lighting Kable Components >
---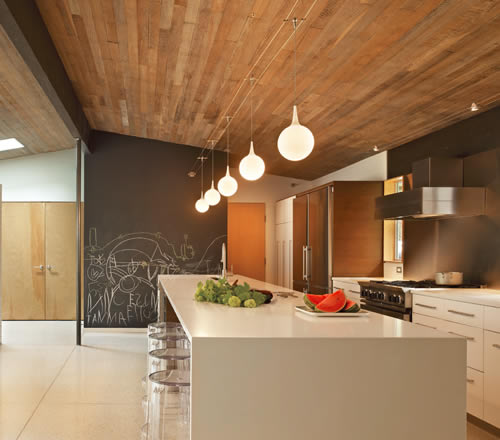 This kitchen has a beautifully finished wood ceiling. A series of pendants are suspended from cable to run over the long island bar. An adjustable standoff helps to support the long run of pendants.
An additional cable run has two K-Hello lights over the counter. At 75 watts each, they provide plenty of light.
Tech Lighting Cable with Exposed Beam Ceilings >
---
Update: DIY Guide to Buying and Designing Cable Light
Cable lighting is really pretty simple. It is just two lengths of metal braided wires attached to the walls or the ceiling. A transformer connects to both wires to provide low voltage power. Lights attach to both wires and light up. That's it.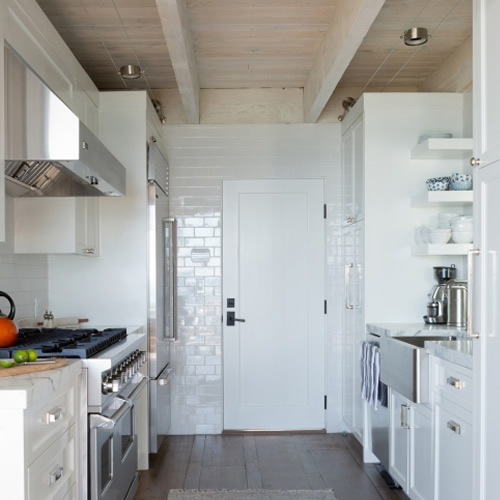 You can add various standoffs to change direction or supports to run longer distance or support heavier fixtures.  Continue reading →