Perfect Measurements – Universal Rules for a Solid Floor Plan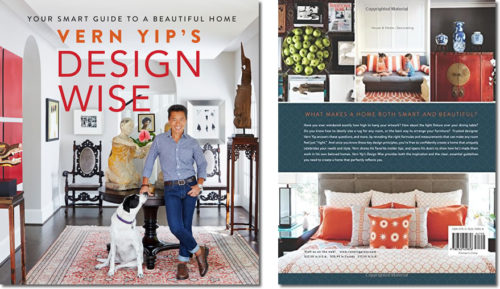 House Beautiful June 2017 regular article Master Class is by Vern Yip.
Master Class
Vern Yip On Perfect Measurements
"I used to be a premed student and was deep in that world of science and math," says the Atlanta designer. "I'm still equally left- and right-brained. People often tell me they feel design paralysis, thinking designers are magical unicorns pulling things out of the clouds – we are not! So much of what we do is standardized and logical, especially because most people don't buy custom furniture. Whether you rent a studio or own a 60,000-square-foot mansion, these rules on dimensions are universal: You can lay out a solid floor plan."
Vern Yip's book, Design Wise has all the rules logically explained, with plenty of pictures to illustrate the point. You can search inside the book on Amazon.
The sections are:
Design by the Numbers: Critical Dimensions for Transformative Spaces
Shop Smart: What You Need to Know Before You Buy
Pulling it All Together: How to Create the Perfect Setting
The article in House Beautiful includes:
Talk Pretty
"Inspire great conversations by placing seats between 42 and 120 inches apart. Any closer and personal space is invaded any further gift feel disconnected – it's harder for hearing and eye contact."

Light the Table
"Over a dining table, hang light fixtures so that the lowest part of the light is 66 inches from the floor. This will illuminate the table without interrupting your plane of vision."

House Beautiful June 2017
Yip's Rules of Thumb
"Hang framed art with a distance of 60 inches between the floor in the center of the image – the average human eye level."
"Don't buy coaster-size rugs! They should extend to 12 to 18 inches from the walls or fireplace."
"Nightstand should be as tall as the mattress and never deeper than 25 inches – you have to be able to get out of bed!"
"In a small bedroom, keep your bed 19 inches high – the height of the seat – so you can use it as a chair, too."
House Beautiful June 2017
Want more tips? Check out the book Vern Yip's Design Wise!