Multiple Pendants – Design Possibilities
Many companies make pendant clusters. Pendant clusters have two or more pendants suspended from a single canopy. Or use monorail to suspend a series of pendants where you want them.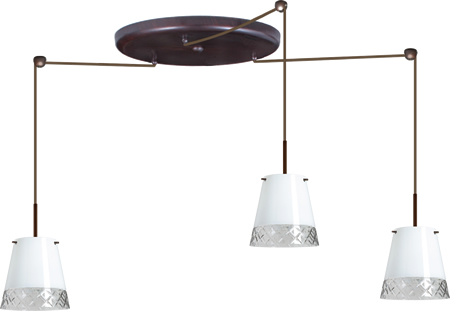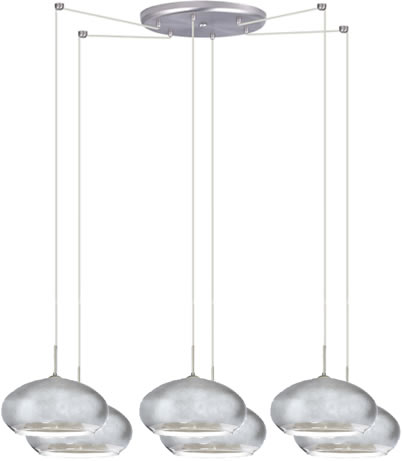 Change the point of suspension with a swag hook or sky hook.
The enhance a lot of interiors. Here are just a few ideas.
Try a series of pendants over a bar.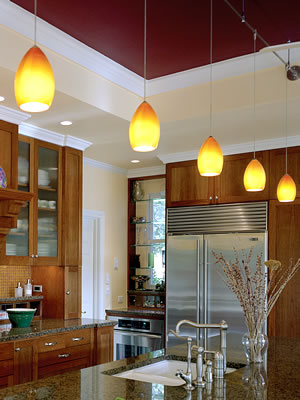 Instead of a chandelier, what about multiple pendants over a dining room table?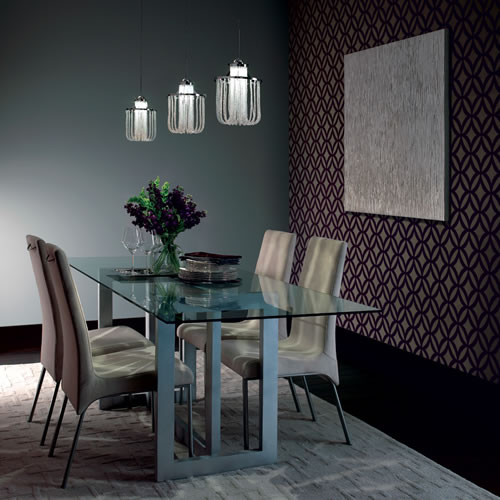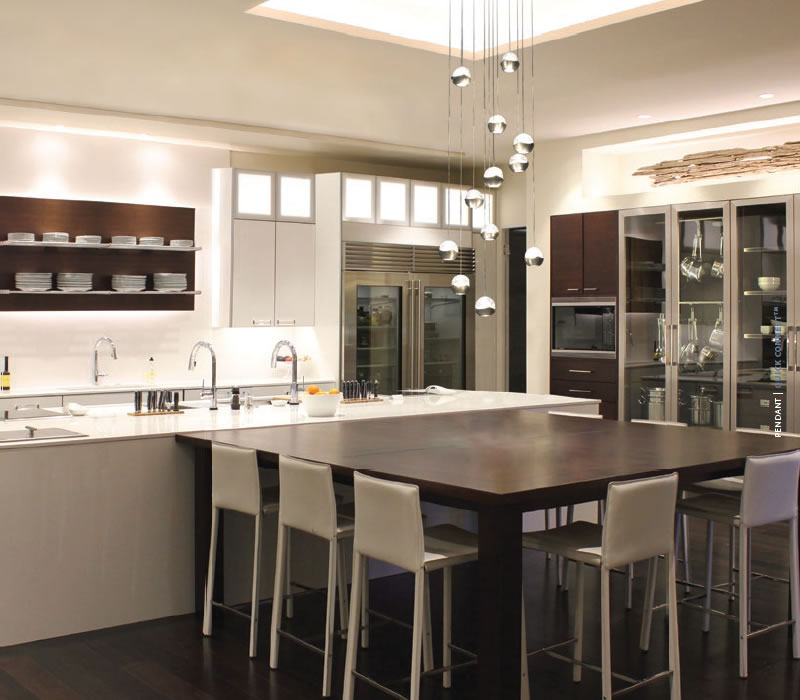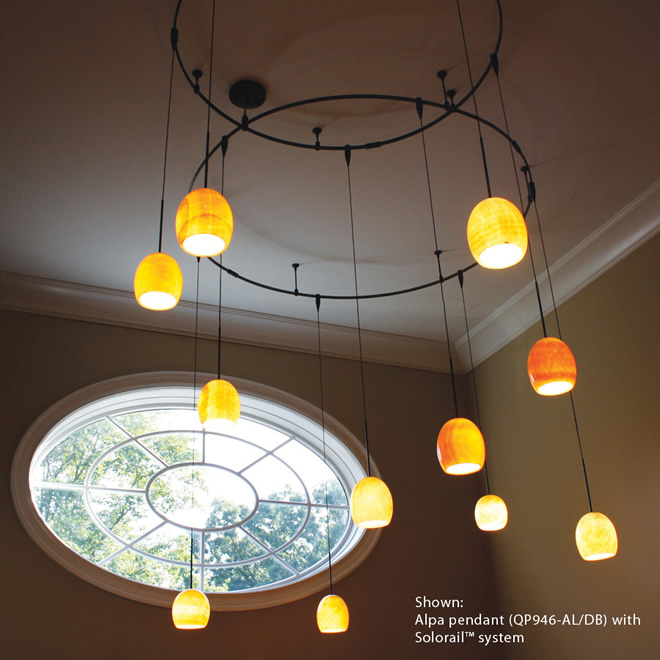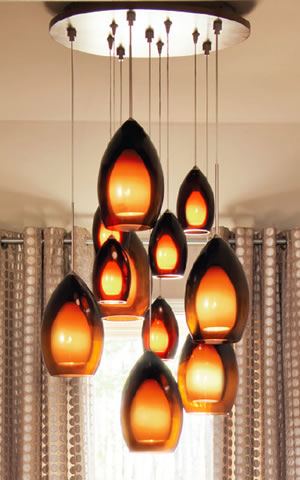 Do you have a feature window in your house? Light the foyer and the window with a pendant cluster. Or visually fill the space in a stairwell.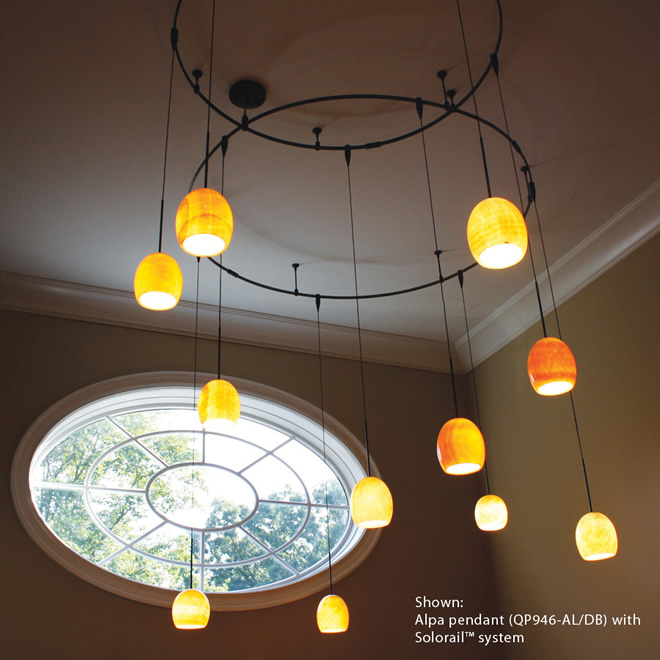 Suspend pendants to either side of a powder room mirror with hooks.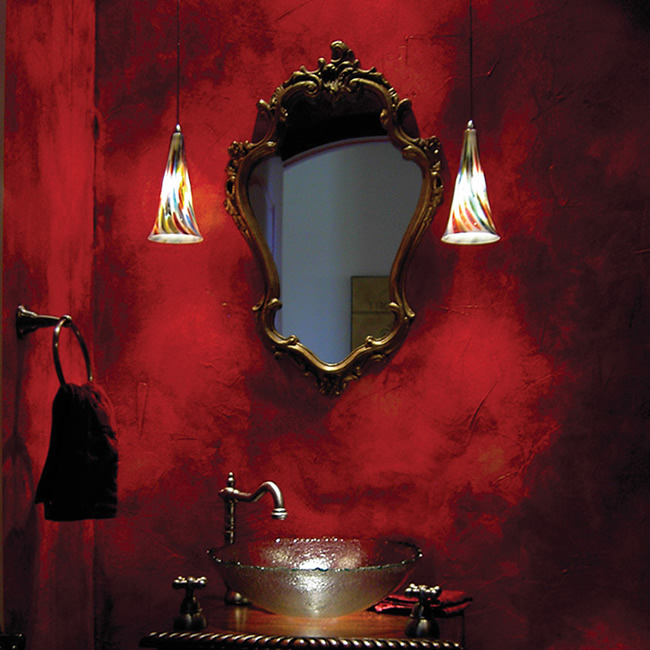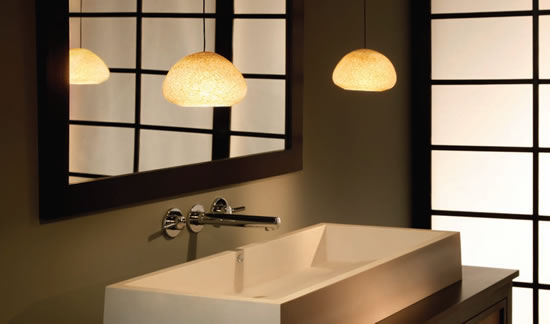 Add a decorative feature to a living room.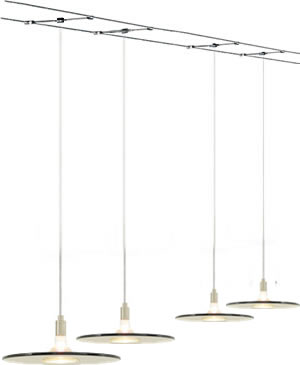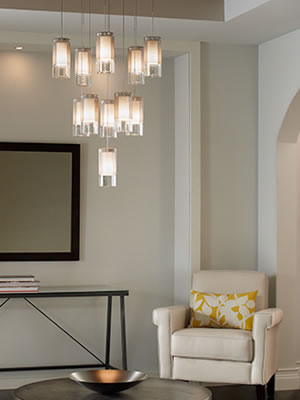 Design your own multi-pendant clusters with Tech Lighting or WAC Lighting.
Choose a complete fixture or design your own from many pendant options. Then choose a round, square or linear canopy to suspend them exactly where you wish. Use a hook to move the point of suspension anywhere. There are low voltage and live voltage options. Justice Design Group uses real alabaster, hand-made glass and ceramic for beautiful contemporary options. Holtkotter (Holtkoetter)  has three and four light options. Tech Lighting has rectangular canopies that suspend 7 pendants and  round canopies to suspend up to eleven pendants. WAC Lighting canopies suspend up to 12 pendants. Or hang as many as you want on monorail or cable.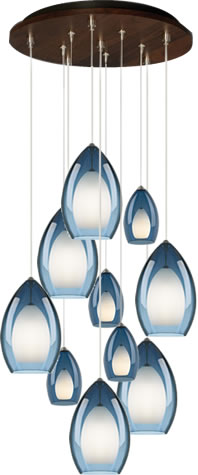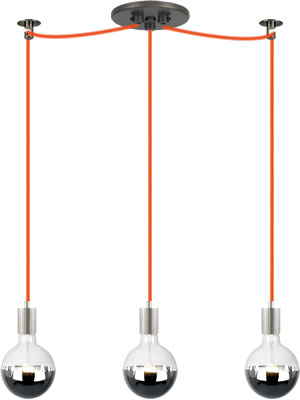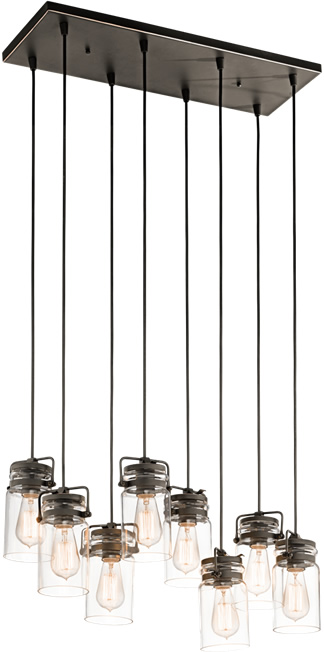 More options for Multiple Pendants & Pendant Clusters