Bath with Glass Chandelier
House Beautiful issue for December 2016/January 2017 feature The Essentials: Bath of the Month shows a spectacular glass chandelier. These chandeliers are absolutely timeless.
"A midcentury Murano smoked-glass chandelier at the bath room entrance sets a glam scene."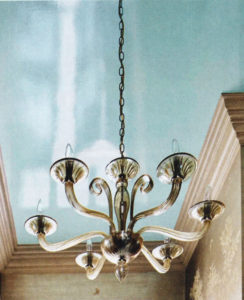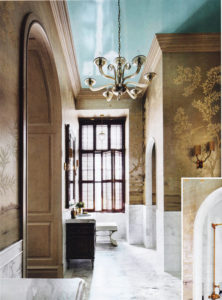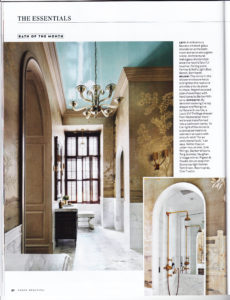 Glass Chandeliers, Traditional & Contemporary Venetian Chandeliers
Venetian chandeliers feature intricate arabeques of leaves and flowers stylized in colored glass. Contemporary models have a simpler design in beautiful hand-crafted Murano glass.
Glass chandeliers come in various colors and give an airy feel to a room.
Subscribe to House Beautiful >