Use a Lantern Over a Table
House Beautiful October 2017 Article The Experts: Instant Room quotes Richard Keith Langham, author of About Decorating on his design for a "mountaintop spot for fall fetes."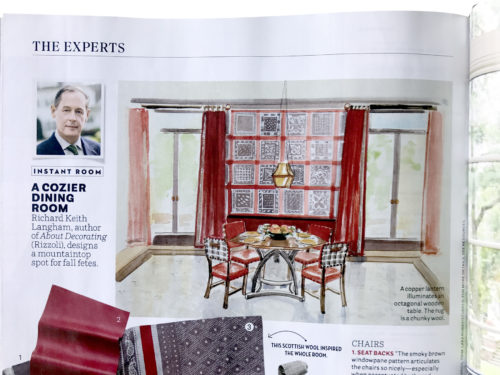 "A copper lantern illuminates an octagonal wooden table."
The Experts: A Cozier Dining Room
Richard Keith Langham
House Beautiful October 2017
A lantern can make an ideal statement for a round table. The height meets the proportions of a high ceiling.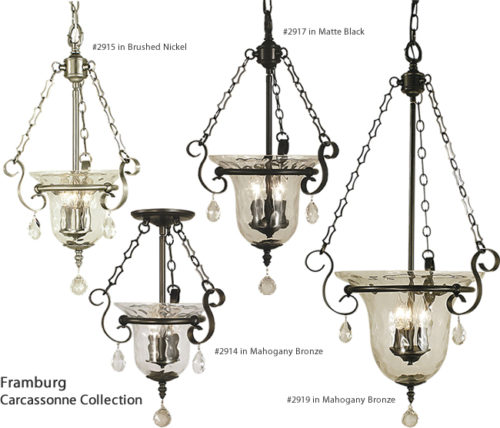 There are no limitations working with a lantern over a table. Choose something traditional like the crystal accented lanterns in the Carcassonne Collection by Framburg.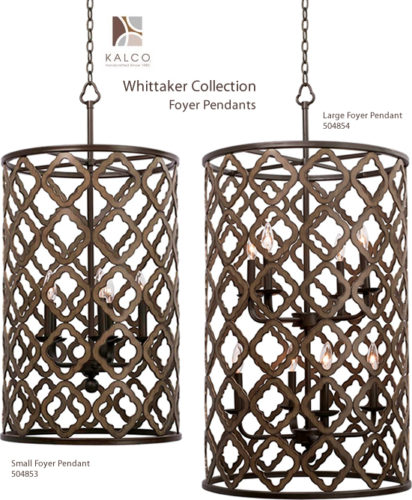 Add a contemporary touch with the Kalco 5 Whittaker Foyer Pendants.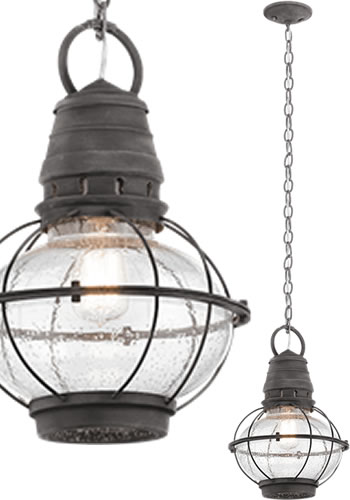 Add a whimsical beach feature with Kichler's Bridge Point Outdoor Lantern.
Kichler Bridge Point Outdoor Collection >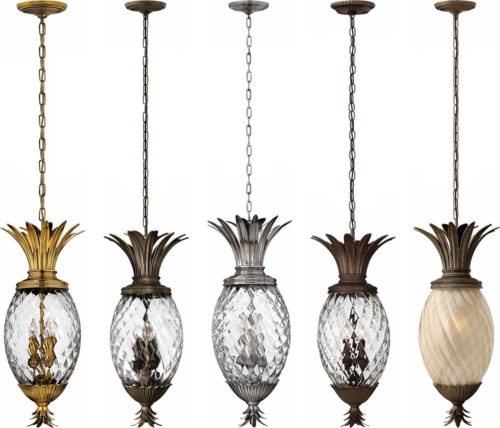 Hinkley Lighting has a collection of lanterns in a variety of finishes and glass in the  Plantation Collection. Rated for outdoor, these make a statement wherever they are used.
Hinkley Plantation Pineapple Outdoor Collection >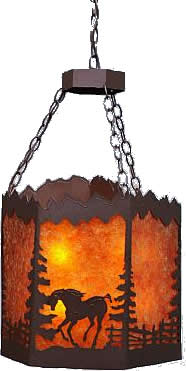 Get a fun rustic look with the Teton Hex Foyer Pendant from Avalanch Ranch. Running Horses, Pines and Mountains are silhouetted against an amber mica diffuser.