Classic Coastal Style Lighting

The May 2017 issue of Coastal Living carried the article Coastal Twenty 1997-2017 What's Classic Now by Betsy Cribb and Ellen McGauley. In it they say; "The coast has its own elements of style – a library of looks woven through the homes that rise up from the shoreline. Here, we've celebrated 20 enduring design ideas that define today's most beautiful beach houses."
Point two includes; "Don't forget the sconces: Every good dinner party needs a little mood lighting."
Point fifteen is on lighting.
Nautical Lighting

"The basic rule for making nautical lighting work is the same one that applies to so many other aspects of decorating – don't do too much of it at once" advises Christopher Spitzmiller. "Include it sparingly to increase it's impact."

Coastal Twenty 1997-2017
What's Classic Now
Betsy Cribb and Ellen McGauley
Coastal Living May 2017
They follow with four great ideas, a bright brass wall bracket, a driftwood chandelier, a blue and white striped table lamp and an onion pendant.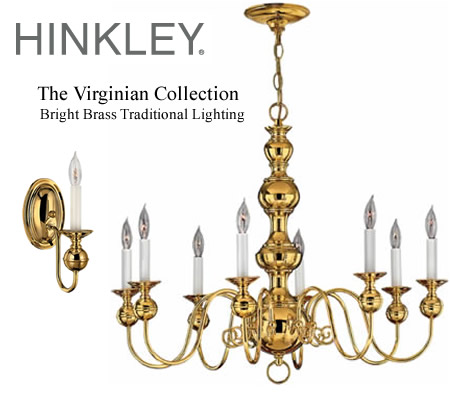 Bright Brass is always a great choice to bring a nautical look to lighting. It echoes the look of ship fittings. A quality traditional brass chandelier is ideal for a nautical interior. Hinkley's Virginian Traditional Collection is a great choice.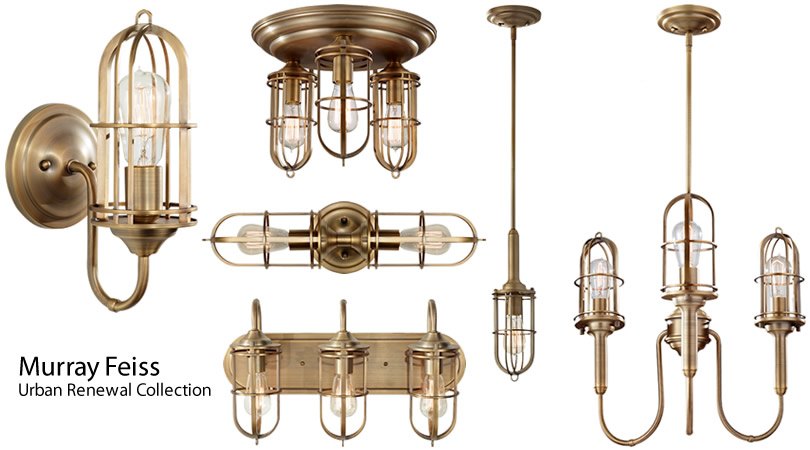 Murray Feiss Urban Renewal Collection includes a number of brass options for every room in the house.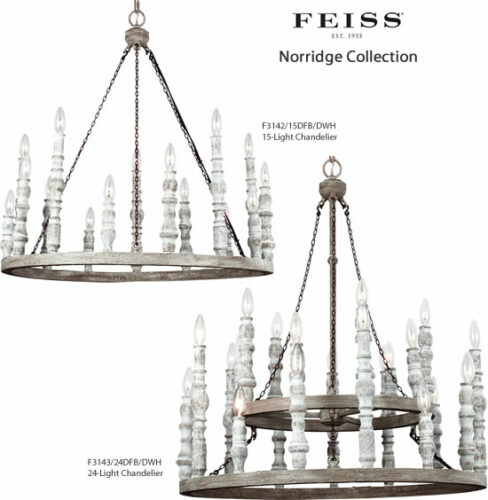 Driftwood is a natural choice. The soft color and natural look mix with the color, feel and style of a beach house.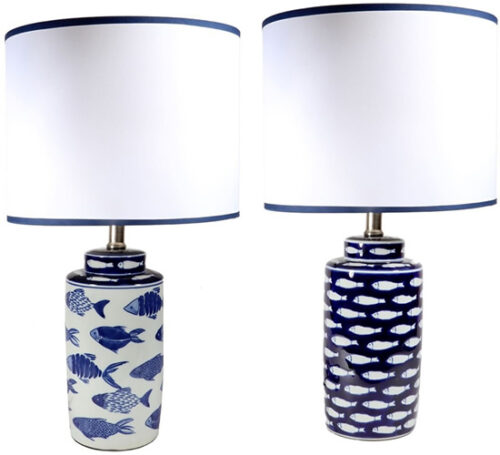 Blue and white can bring that cheerful pop of color to a room. And because they are portable, a table lamp can be plugged in to add needed light, then moved or changed out whenever you want.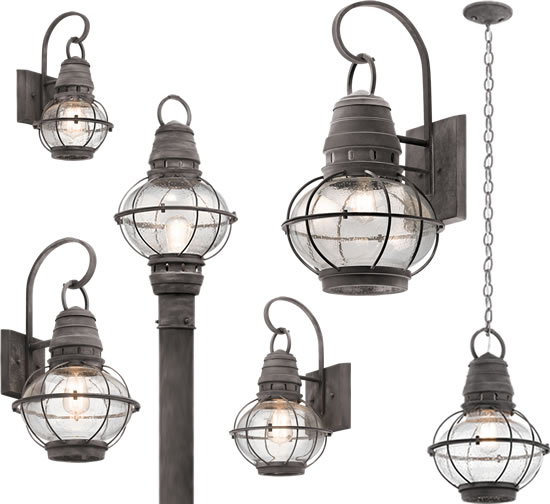 Onion pendants are always a great choice, inside or out. The look of the lanterns sailors historically used. Kichler's Bridge Point Collection can be a great and economical choice.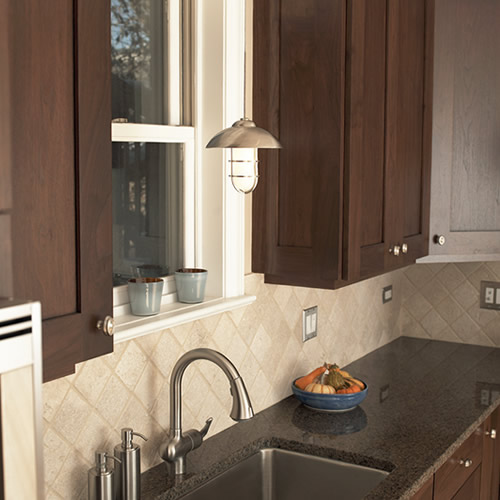 Tech Lighting's Admiral Collection is a modern redefinition, available in Antique Bronze, Satin Nickel finish. It uses modern energy efficient technology.
Get the look!
Beach House, Coastal & Nautical Style Lighting