Wall Sconce with Curved Back for Log Cabins!
If you live in a log cabin, you've run into this problem! Wall sconces don't fit right against the logs.
Avalanche Ranch has designed a new sconce just PERFECT for log cabins.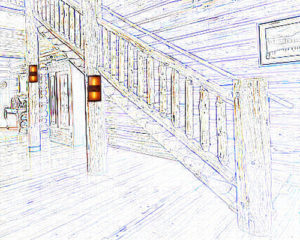 It has a curved back, which makes it easy to mount on a log pole with an 8 to 14 inches in diameter.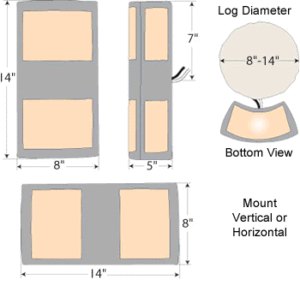 It is available plain or in twelve different patterns.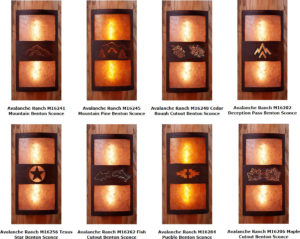 They can be mounted horizontally or vertically.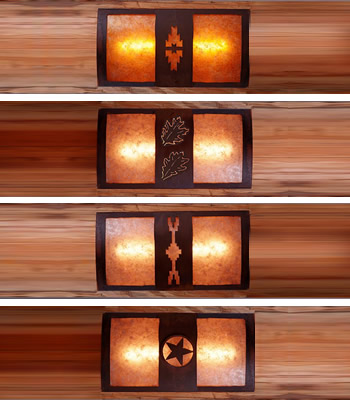 Bulbs point upwards and downwards. Shade material is offered with a choice between Almond (AL) or Amber (AL) mica, or for an additional charge, choose acrylic which is offered in three colors: Amber, Beige or White. They are standard in Rust Patina finish, but the company is here in the USA and they will customize these if you ask nicely.
They are rated for Dry & Damp Locations. So they would have to be in a covered area, but they are working on an outdoor, wet location version, as well!
You can also buy a pin-up kit to convert the sconce to plug in, instead of hard wiring it.
There is even an option to order it with commercial grade GU24 sockets.
See all of the Avalanche Ranch Benton Sconces and more Rustic Sconces >