The Shangri La Oriental Bath Collection from Vern Yip for SKL HOME by Saturday Knight Ltd.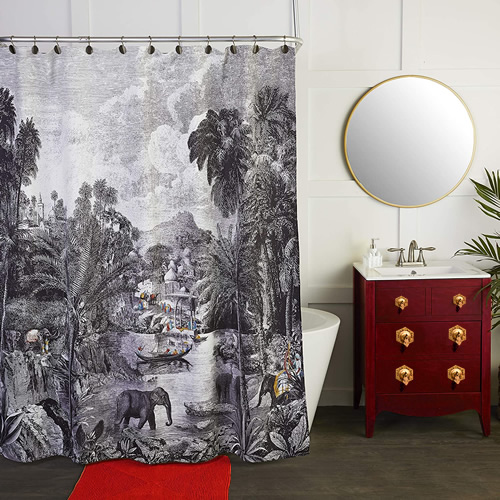 Vern Yip's new Shangri La Oriental Bath Collection is primarily black and white, so you can use it with any colors or neutrals. The shower curtain has a large scene, like a detailed transferware landscape of a romanticized oriental scene.
The Shangri La Collection – Beauty of the Orient

Shangri La, a fantasy of the Western world, is known as a mystical, harmonious valley in the Kunlun Mountains of China.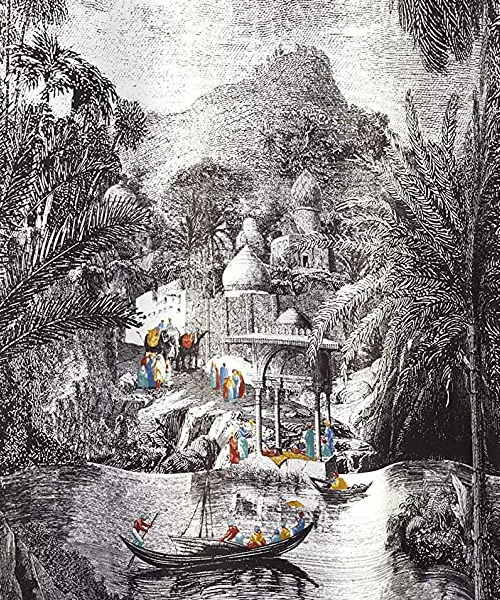 The detailed scene is black on white with color details. The style is like European
transfer-prints depicting romantic chinoiseries and orientalist scenes.
Orientalism popularized scenic prints with combinations of elements drawn from what looks like China or Japan with geishas, Ottoman Turkey or the Levant, with mosques and minarets, and people dressed in Turkish clothes at leisure smoking elongated pipes and playing exotic looking instruments, tigers and elephants in landscapes inspired by places in Thailand or Siam.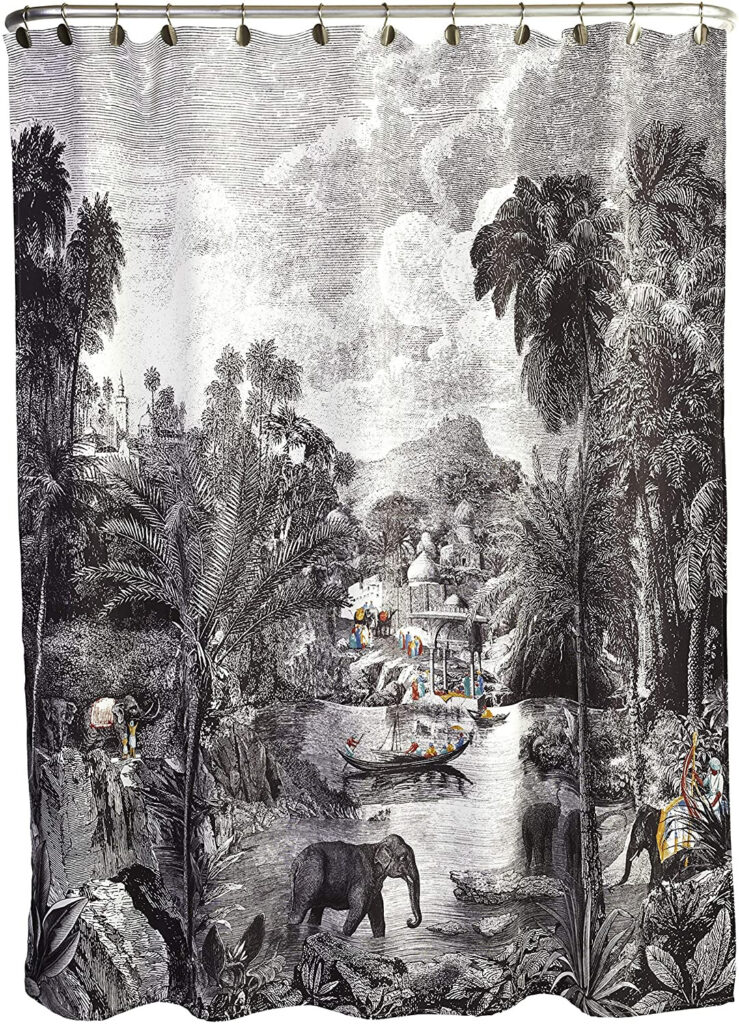 Vern Yip Shangri La Shower Curtain
The Shangri La Collection – Beauty of the Orient

Inspired by the fantasy of the Orient, the shower curtain features the mystical river and valley in black and white with tiny pops of color.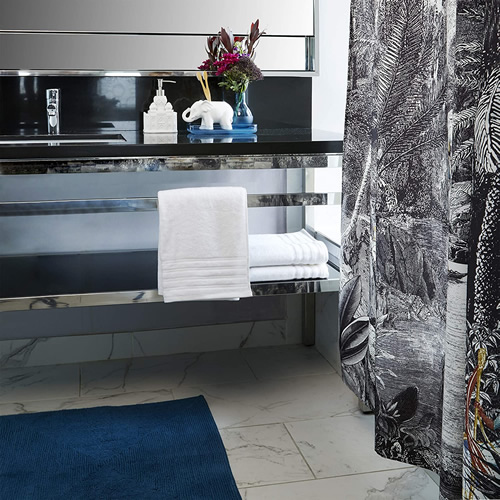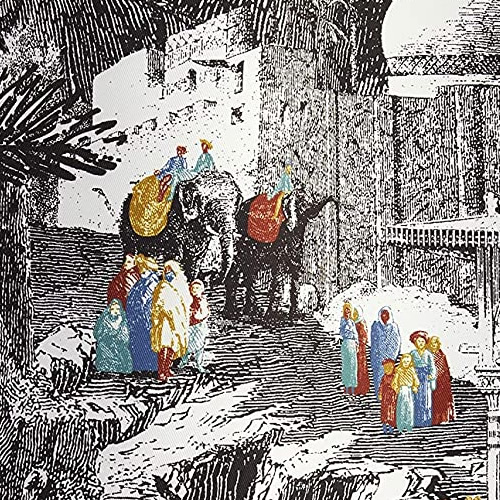 There are only little area that have colors.
The print has elements drawn from all different cultures.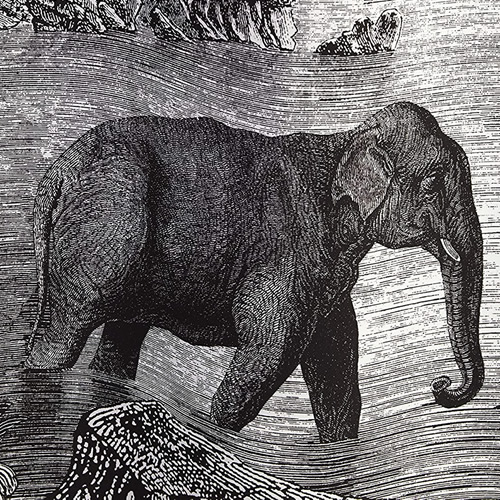 The front elephant is beautifully detailed.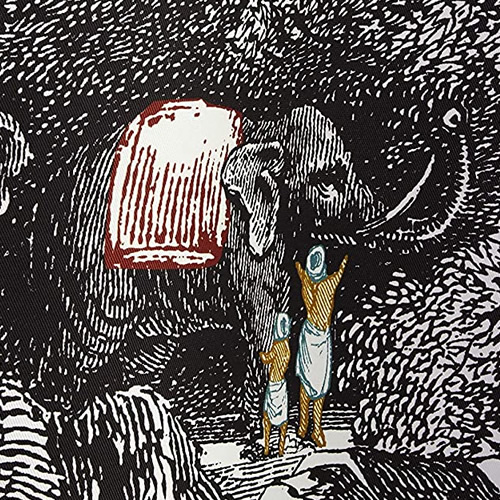 This is in the background.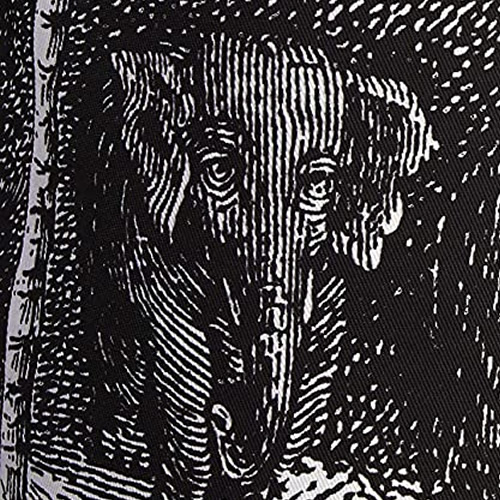 And another little background elephant.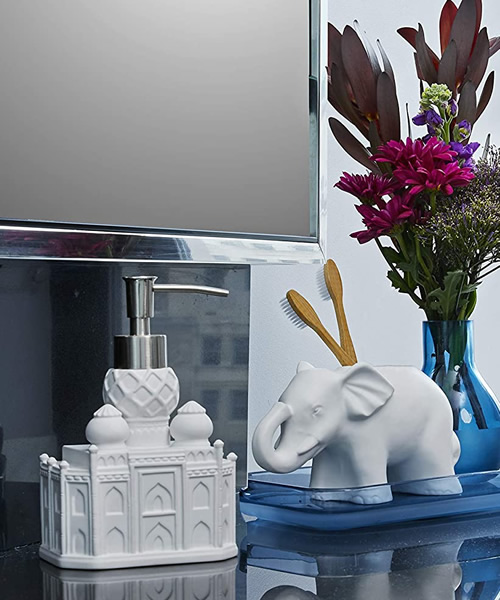 Vern Yip Shangri La Countertop Ceramics
The little elephant and the pump dispenser could be from India. The pump reminds me of the Taj Mahal. 
The Shangri La Collection – Beauty of the Orient

The accessories, made of glazed white ceramic, are sculpted in the likeness of an elephant and temple. Their simplistic finish lends a modern feel that nicely blends old and new.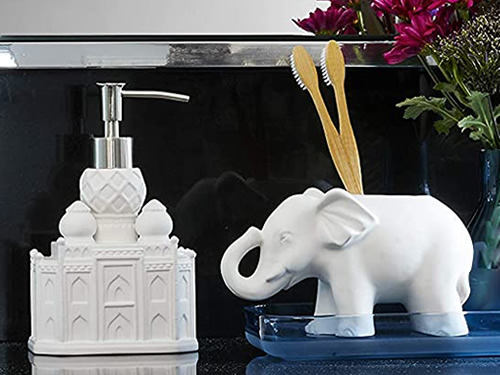 They could be used at the sink to hold soap and toothbrushes.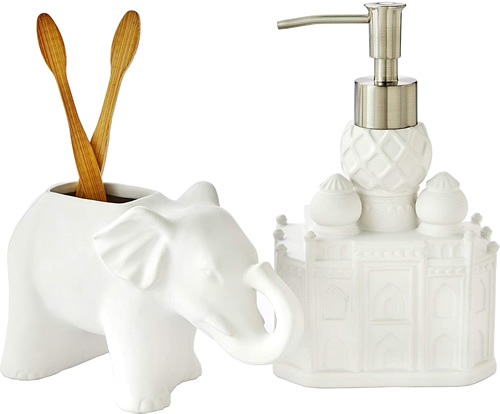 The elephant is 2.75 inches wide, 7 inches long and 4 inches high. 
The pump is 3 inches by 4.5 inches wide and almost 8 inches high.  It holds 12.4 ounces.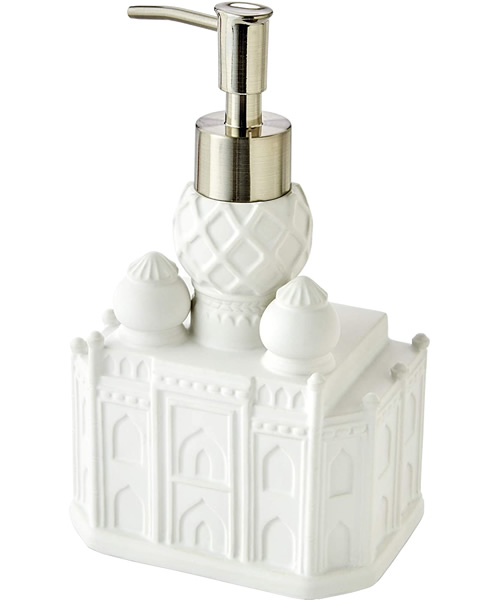 The pump is shiny silver-tone, like chrome.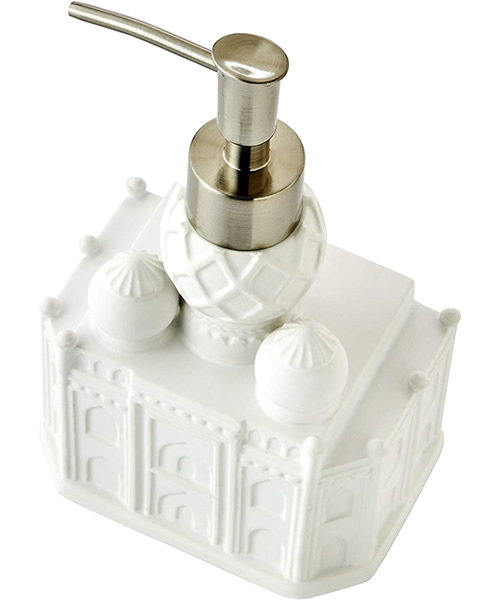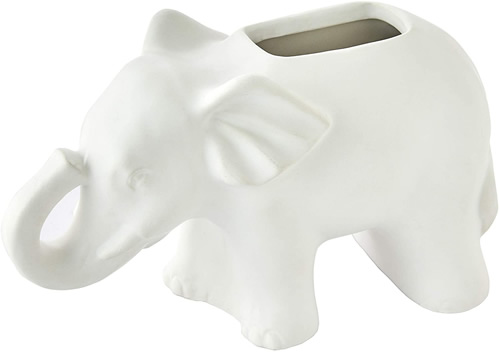 The elephant is glazed and finished inside and out. It can hold toothbrushes or makeup brushes. Or anything.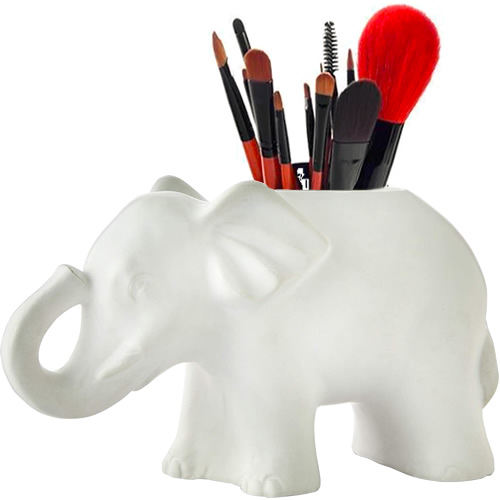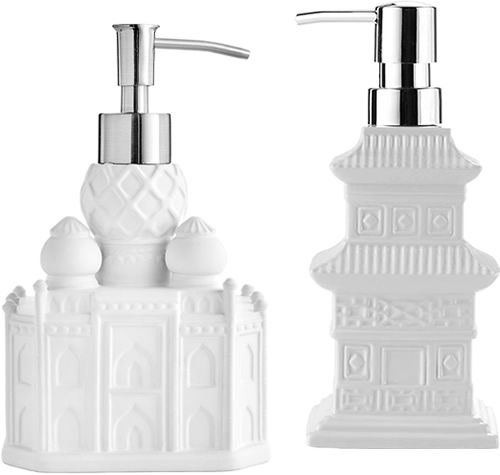 I think you could use these along with the Vern Yip Chinoiserie Collection, too.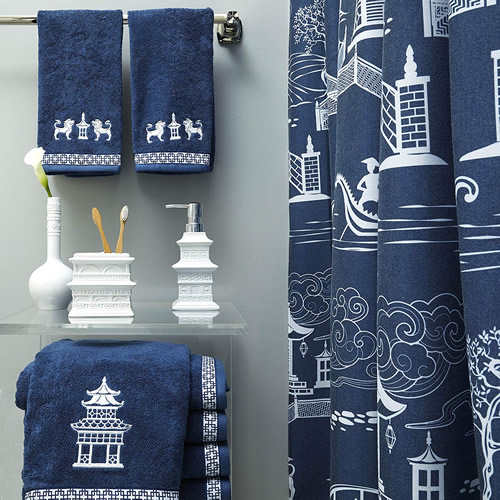 Vern Yip Chinoiserie Collection >
Blue Willow Bath Towels and Bath Accessories
Vern Yip
Atlanta-based designer and author Vern Yip is all about beautiful design; simplistic styling; and clean, organized living. Most famously known for his work on TLC's Trading Spaces, HGTV's Design Star, and Urban Oasis, Vern also has a column in HGTV Magazine and is the author of two books, Design Wise and the newly released Vacation at Home.
SKL Home
SKL Home's design collaboration with famed interior designer Vern Yip results in collections that truly encompasses his design philosophy, mixing fashion with function. Traditional patterns take on a fresh approach with clean lines and modern elements.