Orsay Fine Porcelain Blue and White Bath Accessories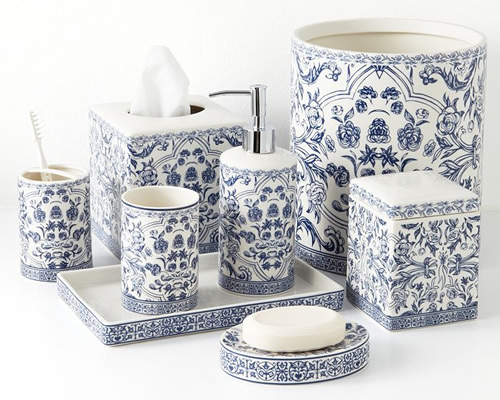 I've still not found exactly the Blue Willow bath accessories I am looking for. These are close, though.
They are blue and white porcelain. Not a Chinoiserie pattern, but a beautiful blue and white that would coordinate.
The set includes a soap dish, pump for lotion or soft soap, a cup and toothbrush cup, tissue box cover, waste basket, a square container with a lid for cotton balls and a smallish tray. You can order them all together or as various sets.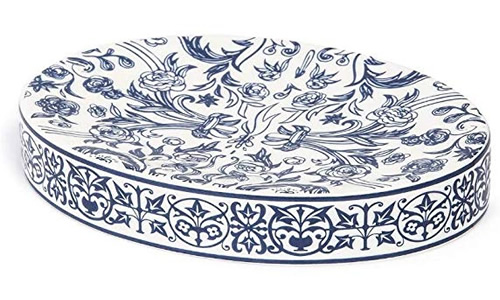 The soap dish is 5.12″ long x 3.74″ wide x 0.91″ high.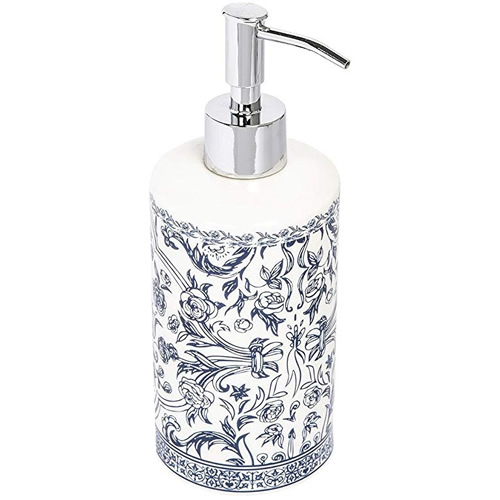 The soap or lotion dispenser is 2.95″ wide x 7.83″ high.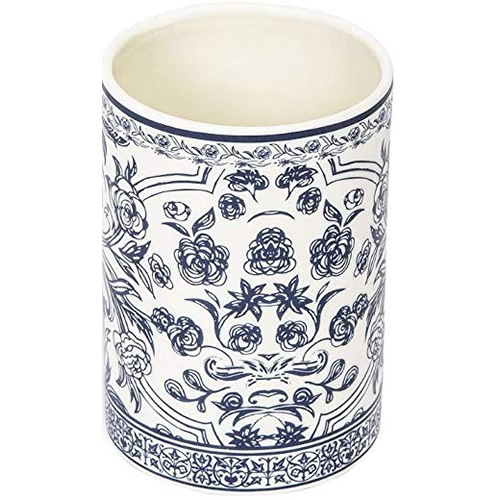 The tumbler is 2.83″ wide and 4.06″ high.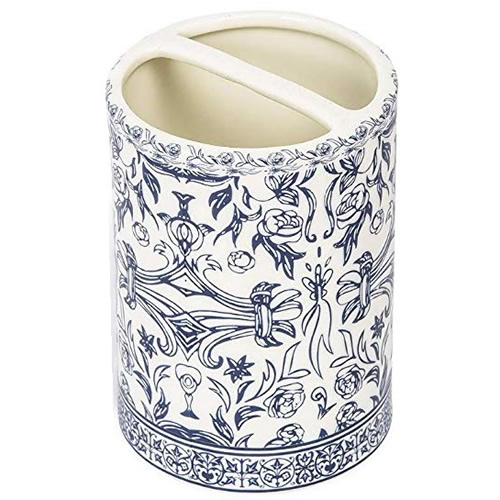 The toothbrush holder is shaped like the tumbler. It is 2.83″ wide x 4.06″ high.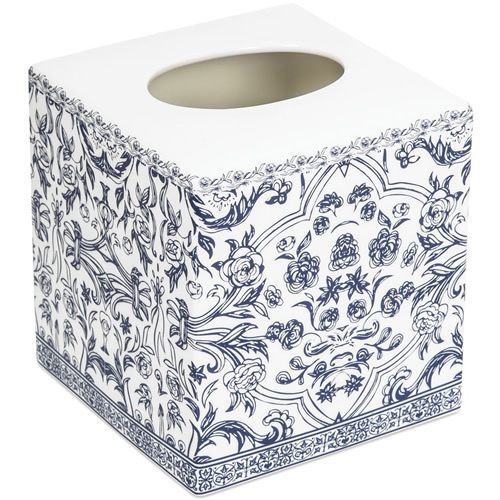 The tissue holder is 5.51″ long x 5.51″ wide x 5.67″ high.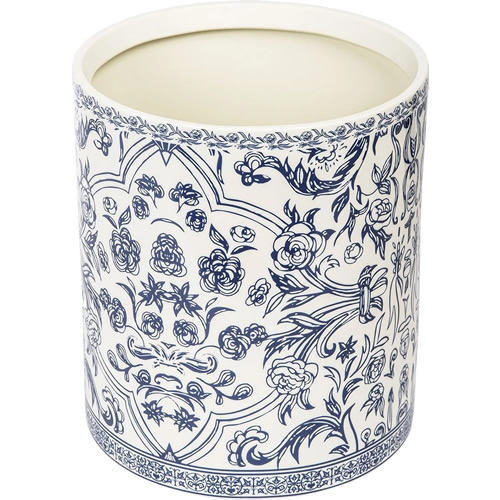 The waste basket is 7.87″ wide x 8.98″ high. A larger waste basket has been discontinued, but sometimes you can find it on eBay.
Search for Kassatex Orsay Blue and White Porcelain Bath Accessories on eBay >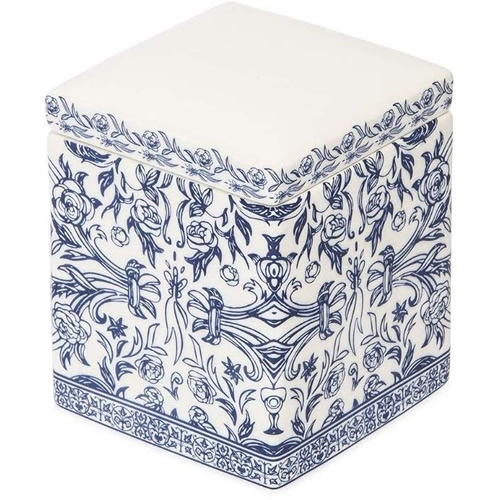 What they call the Cotton Jar, a square porcelain box with a lid, is 3.66″ long x 3.7″ wide x 4.84″ high.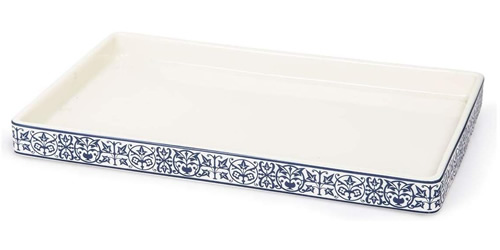 The tray is big enough to hold two of the other accessories. It is 9.45″ long x 5.91″ wide x 0.87″ high.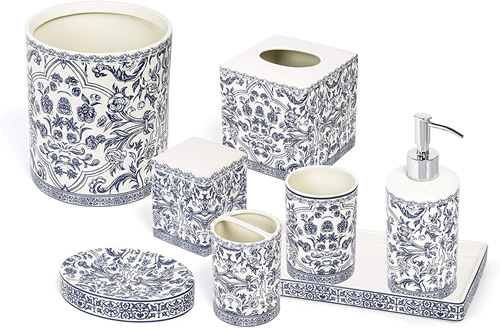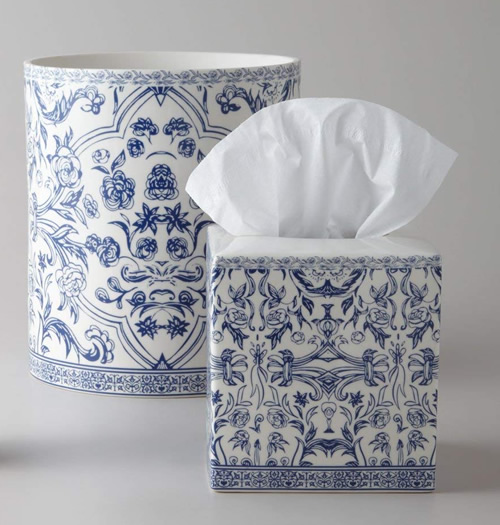 You can also find them on eBay.
Search for Kassatex Orsay Blue and White Porcelain Bath Accessories on eBay >