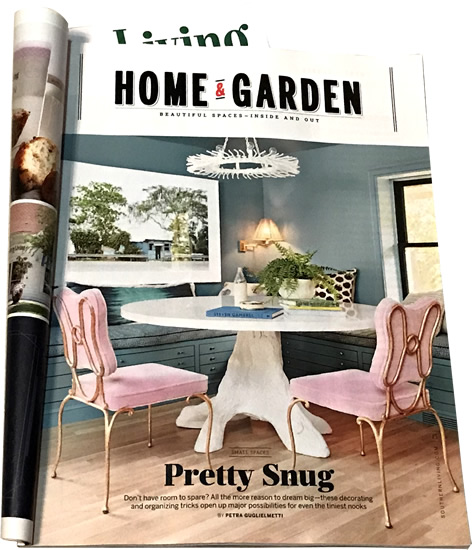 The January 2019 Issue of Southern Living has an article Pretty Snug in the Home & Garden: Beautiful Spaces — Inside and Out feature.
"10 new rules for cottage style, a small home can have big attitude. Birmingham decorator Fran Keenan certainly proves it."

Pretty Snug

Don't have room to spare? All the more reason to dream big – these decorating and organizing tricks open up major possibilities for even the tiniest nooks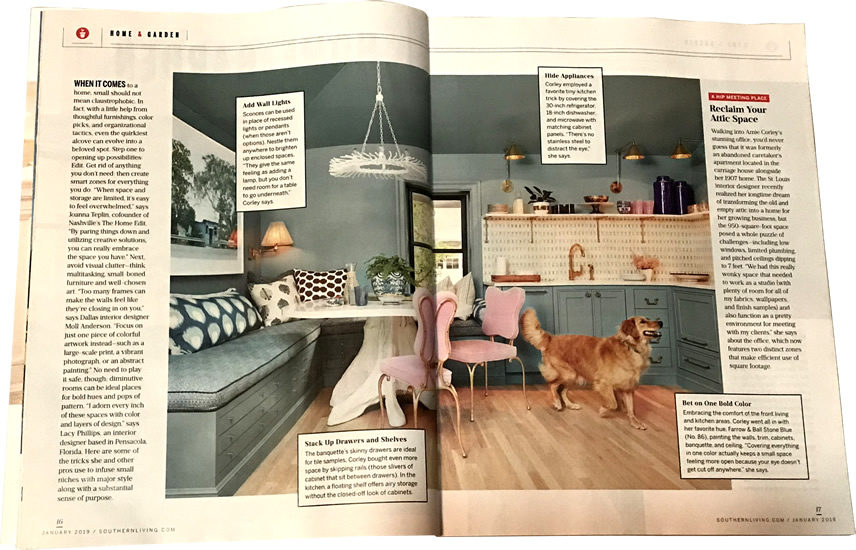 There are 8 pages of photos and really great, practical ideas.
The cabinets, ceiling, walls, banquette and cushions all share the same color. The hardwood floor has a lighter, natural color.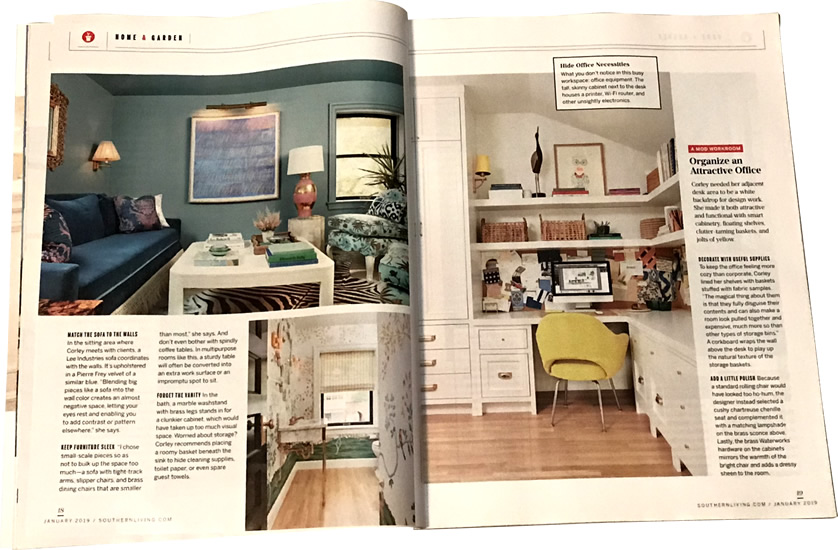 The same shade moves into the sitting area, where the sofa is a darker shade of the same teal. The chairs are a print with a lighter shade as the ground color. She chose small-scale furniture, but it doesn't look dinky.
The office area has build-ins for plenty of uncluttered storage.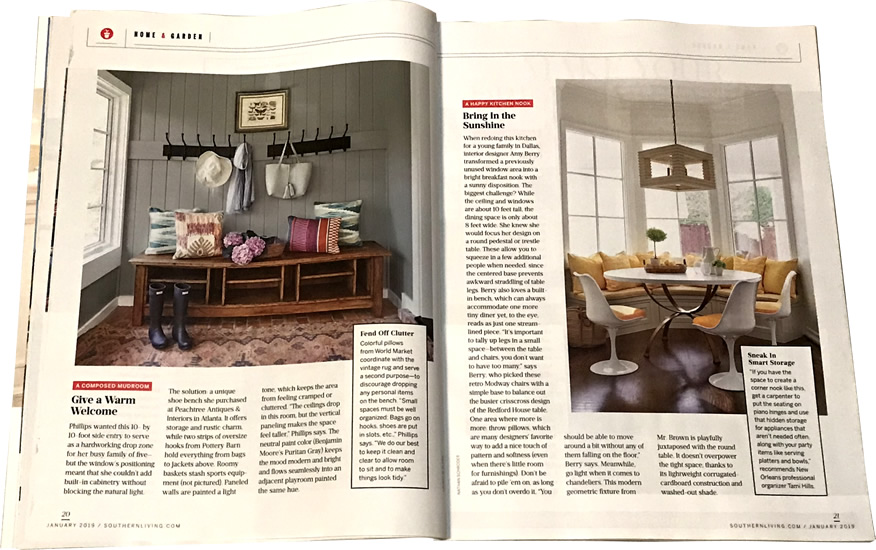 Storage is tucked in everywhere, without sacrificing charm.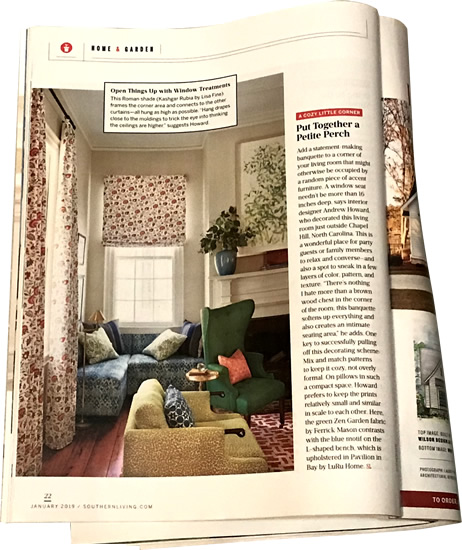 The curtains are hung closer to the ceiling, making the room seem higher.
Often the ideas for small houses have some really impractical ideas.
"When it comes to a home, small should not mean claustrophobic…"
She recommends thoughtful furnishings, color picks and organizational tactics, all illustrated in this house.
Step one: "Get rid of anything you don't need, then create smart zones for everything you do."
This article is like something that would have been in Cottage Living magazine. I loved that magazine and I was really disappointed when it ended. They replaced my subscription with Southern Living. I was not happy. I had occasionally read Southern Living and didn't really care for it. I called and complained and they gave me a refund. I didn't want a refund. I wanted Cottage Living. But, they sent me a check and the Southern Living magazines kept showing up in my mailbox. And I discovered I actually really love this magazine. I have kept the subscription going ever since.
Our library has a place where you can trade magazines; leave anything you've finished and pick up something someone else has left. I recently picked up a stack of Southern Living back issues. It's not me. Southern Living has changed.
But, if they ever start publishing Cottage Living again, I'll subscribe.