Oriental Style Lighting can work in a variety of interiors.
 "If you love to travel, or just have a taste for the exotic and unusual, then you will love an Asian interior design style in your home. It's colorful, relaxed, unique and fun. Best of all, it can be whatever you want it to be…!" Interior Design It Yourself: Styles by Design by Charlotte Brown
Oriental Style Lighting works with a variety of home styles. Stick with a single country and style or  have an overall Asian feel.  Add a Japanese touch to a Modern interior. Add a Singapore Moderne style to a contemporary home.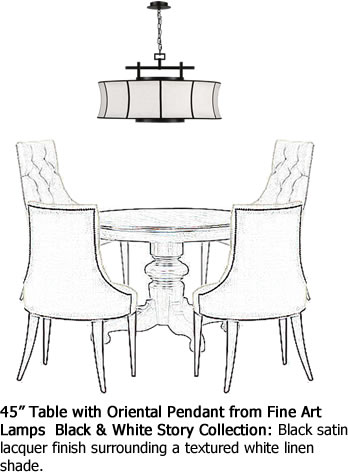 Add a note of Chinoiserie to a traditional or Victorian home.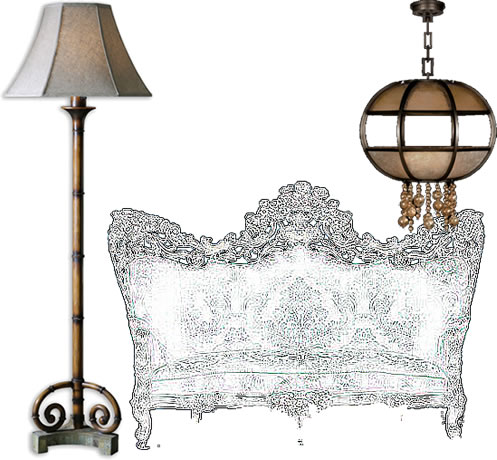 Mix a Chinese Chippendale look in with a comfortable historic home. Thomas Chippendale's design book, The Gentleman and Cabinet Maker's Director included Chinese as one of his four main styles. Chinese Chippendale is characterized by latticework and lacquer.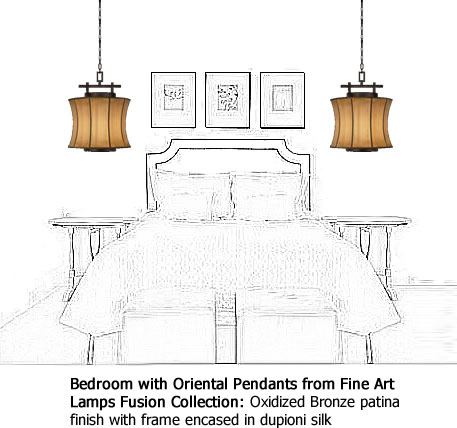 Oriental works well with rich bold colors. Incorporate traditional Chinese red and black. Or use a more muted minimalist approach. Pale, neutral, natural colors create a beautiful back drop.
"Creating authentic Asian home décor, regardless of whether it is Japanese home décor or Chinese home décor is not difficult or expensive…  Colors that are perfect for an Asian themed home interior decoration include: Lime green, Turquoise, Light blues, Light tans, White" Asian Home Interior Decor by Miriam Kinai
Links to Oriental Lighting
Subscribe to Traditional Home Magazine >