Gothic Revival and Other Medieval Styles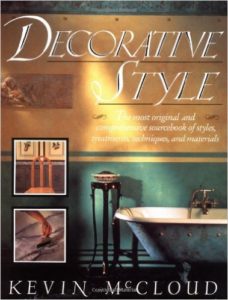 Hard to believe, but there are styles other than Mid-century Modern. One of my favorite Decorating books is Decorative Style by Kevin McCloud, a set designer turned interior decorator.
"The most original and comprehensive sourcebook of styles, treatments, techniques, and materials."
It covers forty styles; Classical Town Styles, Country Styles, Medieval Styles, Renaissance Styles, Victorian Styles, Turn-of-the-century Styles and Twenties Onward.
The book also gives practical information on how to antique, clairbois and gild with metal leaf.
One of my favorite sections is Medieval Styles. This includes an Early English kitchen, a Gothic Revival study, Medieval bedroom and Gothick bathroom. It gives ideas on how to get the look using surprising material choices and paint techniques. It recommends fabric and molding. It even tells how to use photocopies to get the look!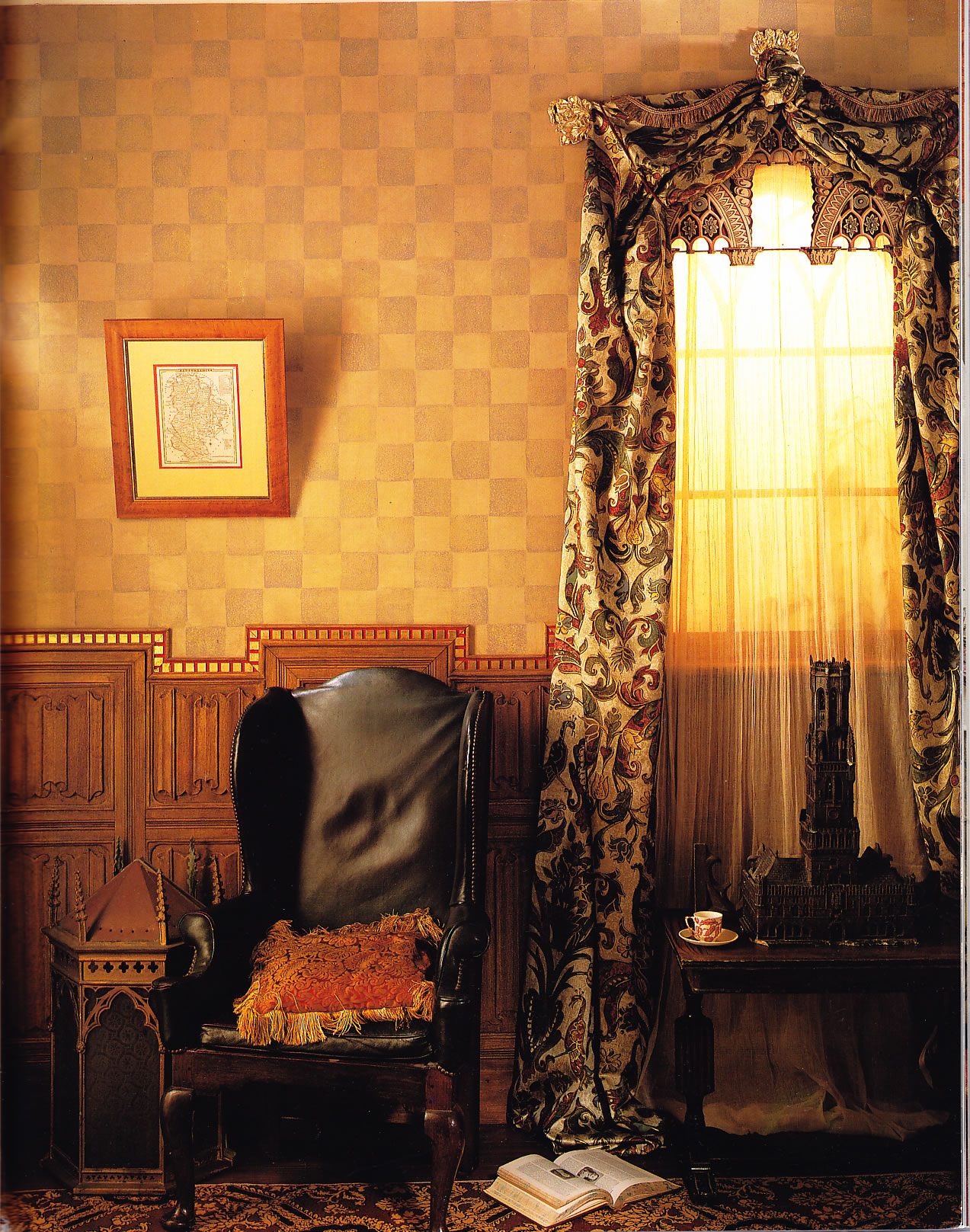 "The roller blind has a Gothic profiled outline. The decorator glued fabric to a stiff paper backing, then cut around the pattern. Two thin metal rods were sewn across the backing to make sure the blind keeps it's shape."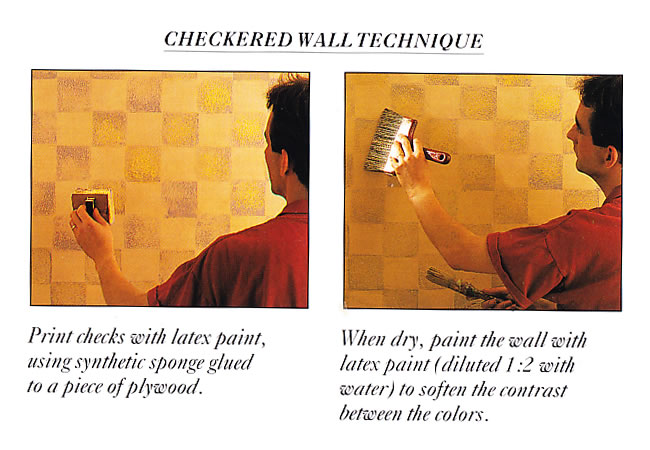 This book has a lot of great paint techniques. You can find even more in Kevin McCloud's Complete Book of Paint and Decorative Techniques, another of my favorite books.
It has great ideas and techniques for each design style.