Library Shelves with a Ladder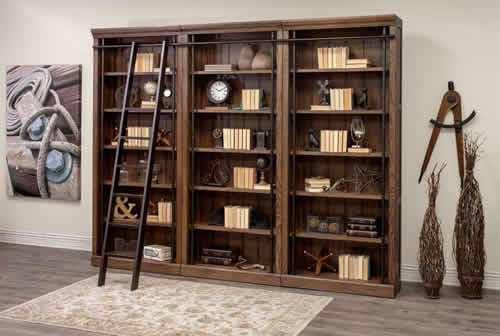 Martin Furniture makes furniture for offices, homes and hotels.  They came across my radar because I am looking at book shelves. They make really tall bookcases that have a ladder. They are available on Amazon and the reviews are really good. They also have some that show up on Amazon Clearance at a lot lower price.
The ladder helps you reach the books on the top, but mostly it just looks really cool!
The Avondale book cases are 94" tall. That's nearly 8 feet tall! We have 9-foot ceilings, so that would be great! The regular bookcase and the bookcase are 40" wide. The shelves with a sliding barn doors are four feet wide, but are only 6 feet tall.
The Avondale Collection also has triangular end pieces that you could use to finish the shelves off.  And they have a piece to fill the corner.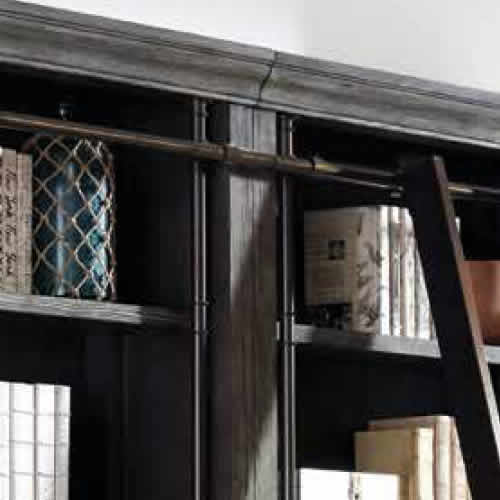 Martin Furniture Avondale Collection

From the steel rails and exposed wheels to the mortise and tenon details, Avondale speaks to simplicity. The weathered oak finish is distressed to deliberately highlight its age and compliments the basic barn door style with heavy plank tops and timber legs. Avondale's classic look with rustic wood and authentic hardware has clearly withstood the test of time.
The collection comes in two finishes, Weathered Oak and Rustic Gray. I prefer the warmer tones of the Weathered Oak.
Weathered Oak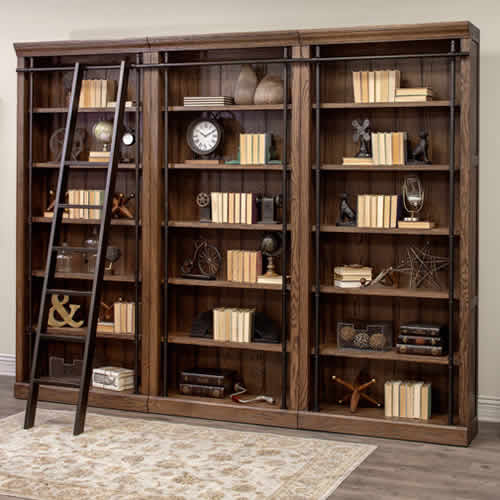 Martin Furniture Avondale Bookcase AE4094

40" wide x 94" high x 15 deep
Four adjustable shelves, one fixed shelf, sized to fit perfectly in rooms with eight foot ceilings
Metal Ladder IMTE402 14.5" wide 90" high x 3" deep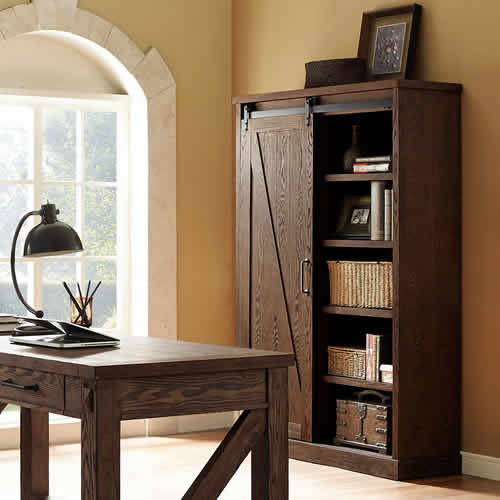 Martin Furniture Avondale Bookcase with Sliding Barn Door IMAE4872
48" wide x 72" high x 16" deep
One sliding door, center divide, eight adjustable shelves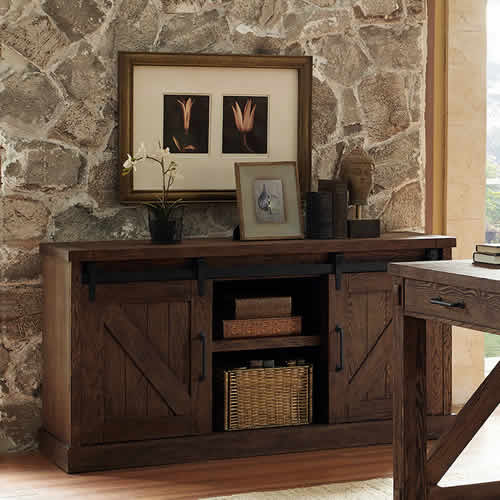 Martin Furniture Avondale Credenza IMAE360
60" wide x 31" high x 19" deep
Two sliding doors, three adjustable shelves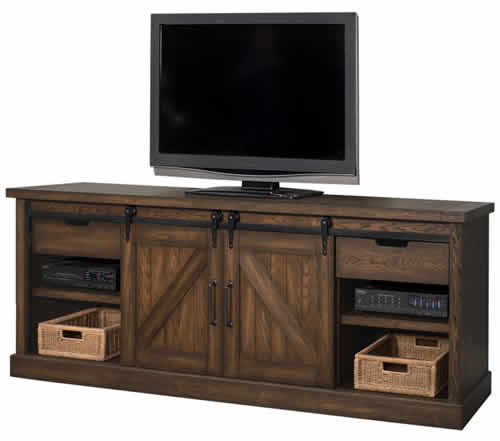 Martin Furniture Avondale 86″ Console IMAE380
85" wide x 30" high x 19" deep
Two sliding doors, four adjustable shelves, two utility drawers, accommodates most TV's up to 80"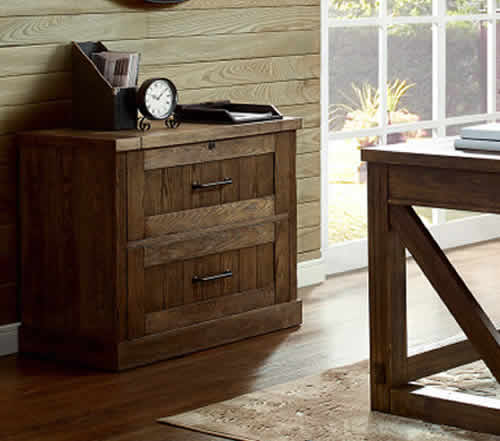 Martin Furniture Avondale Lateral File AE450
34" wide x 30" high x 21" deep
Two legal/letter file drawers, top drawer locks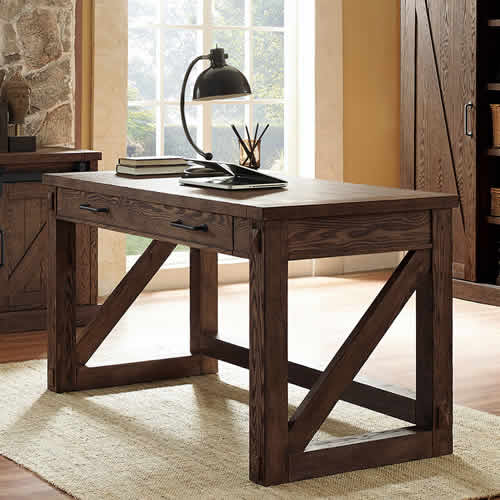 Martin Furniture Avondale Writing Table Desk IMAE384
58" wide x 31" high x 28" deep
Drop front keyboard/pencil drawer, two utility drawers, Power center with two AC power outlets & three USB 2.0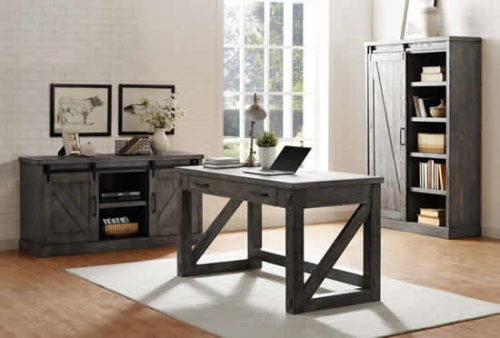 Rustic Gray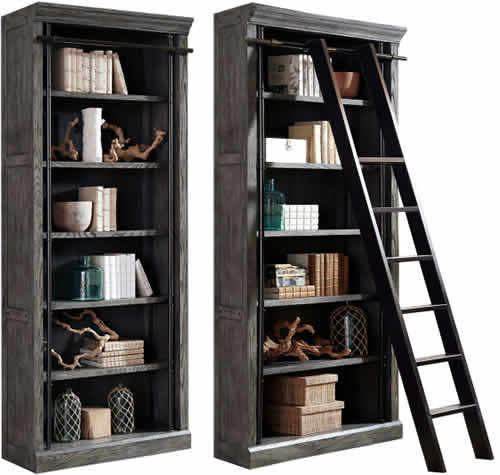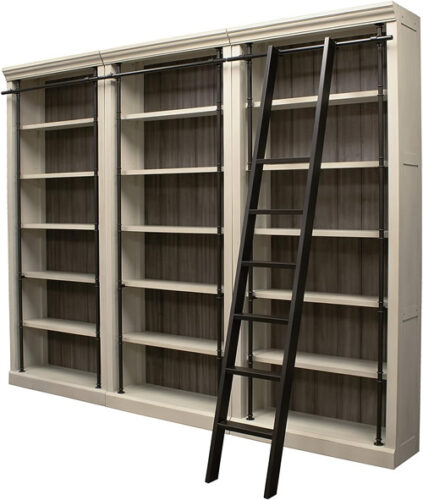 Aged Chateau White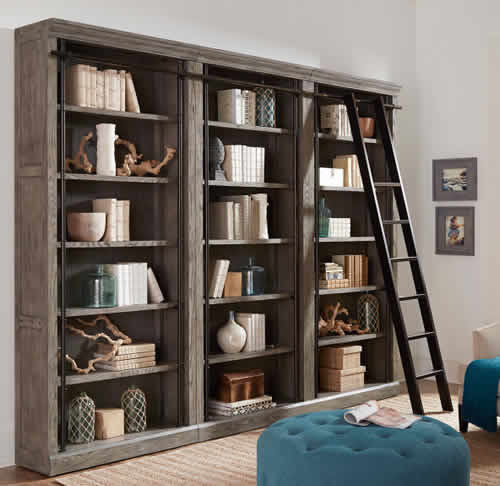 Martin Furniture Avondale Bookcases AE4094G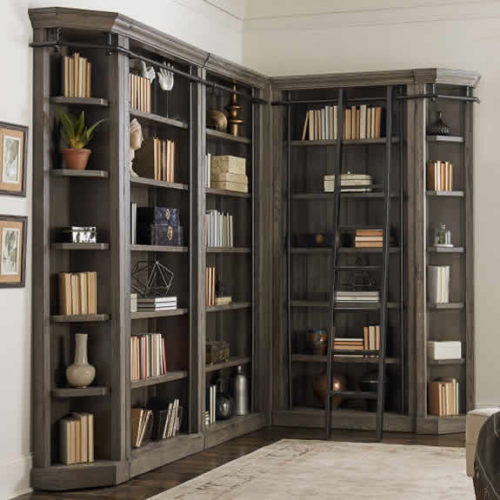 Martin Furniture Avondale Corner Bookcase Unit AE0294G, AE4094G, AE1593G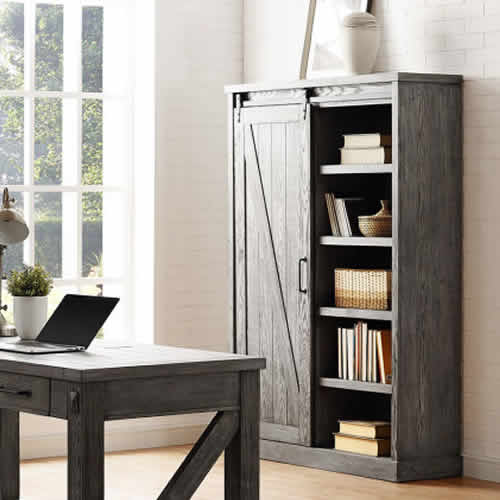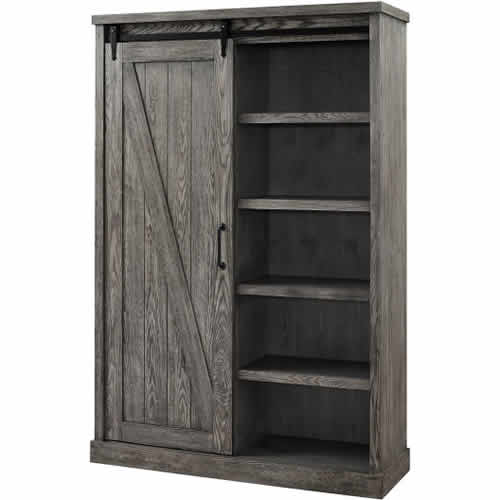 Martin Furniture Avondale Bookcase with Sliding Barn Door IMAE4872G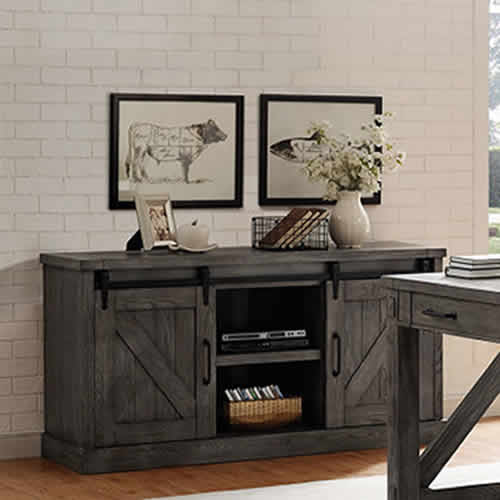 Martin Furniture Avondale Credenza IMAE360G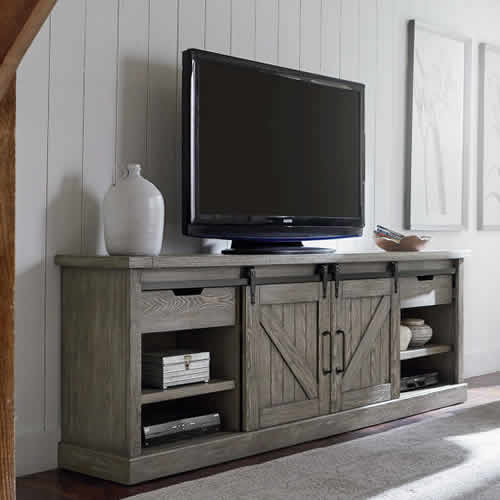 Martin Furniture Avondale 86″ Console IMAE380G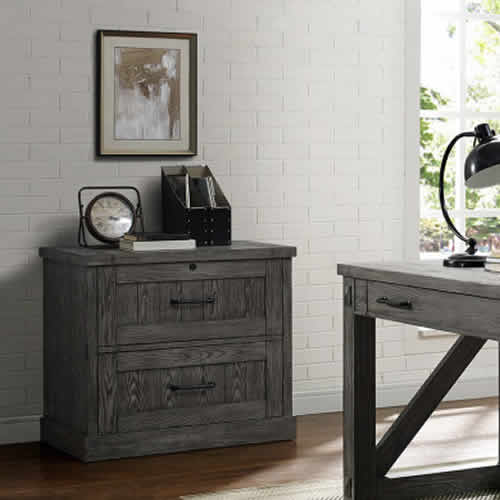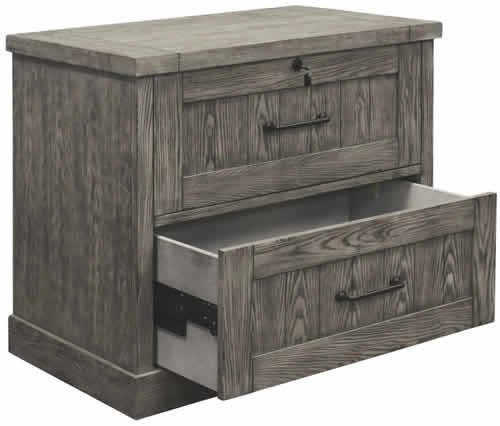 Martin Furniture Avondale Lateral File AE450G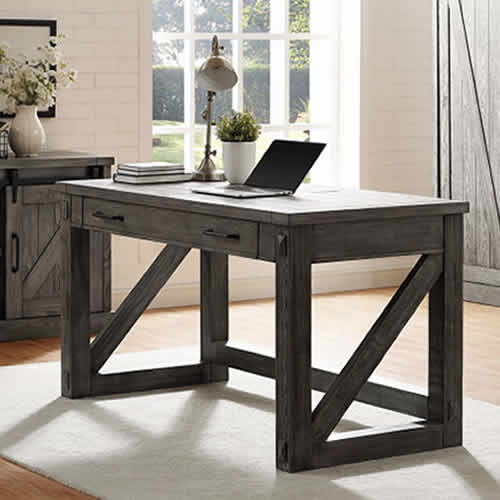 Martin Furniture Avondale Writing Table Desk IMAE384G