Examples of Medieval Influence on Furniture Design
Gothic furniture marked a change from the Victorian style. The popularity of Archeology led to a fascination with Classical Greek and Roman designs. Classical Revival drew on these influences.
Then, by the mid to late 1800s Gothic Revival, also called Victorian Gothic or Neo-Gothic, drew on the Gothic style of the 12th century.
The movement began in England as an architectural style. Gothic Revival houses were built of to look like castles or cathedrals, first of brick and stone, then of wood with decorative gingerbread trim.
Furnishings were designed to complement these very different homes.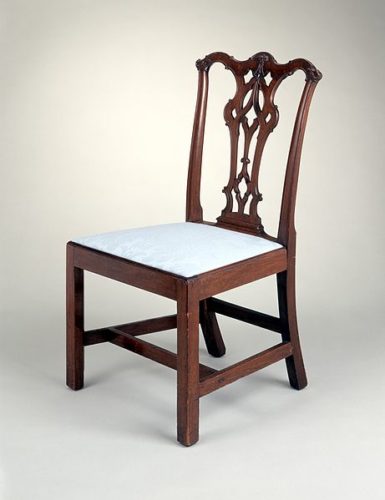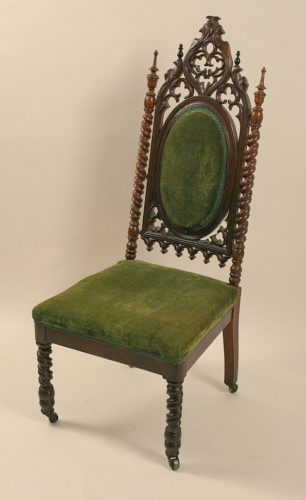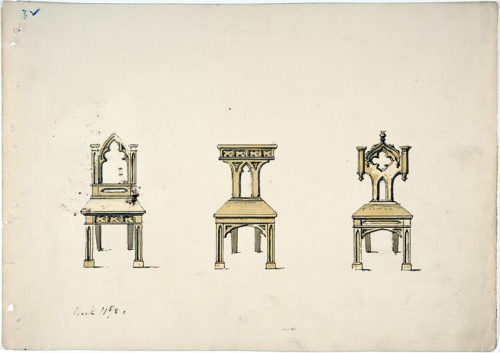 Medieval influences are visible in the Gothic fretwork in these chair backs.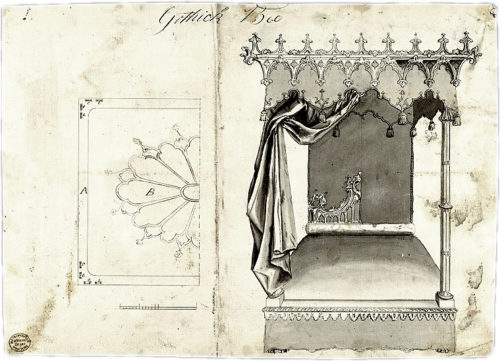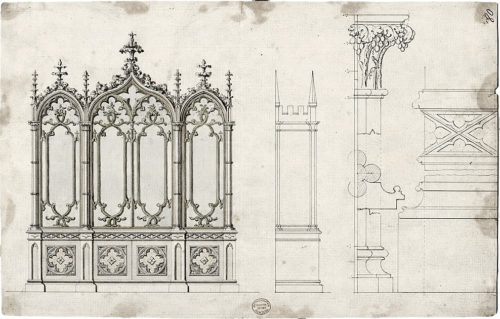 This bed and bookcase are examples of "Gothic details with Rococo profusion, on a symmetrical form." Living in the Arts and Crafts Style: Your Complete Home Decorating Guide by Charlotte Kelley
The Gothic Revival style was assimilated into the Arts and Crafts style. The Arts and Crafts movement began in Britain early in the 1880s. Furniture, wallpaper, textiles, ornaments and lighting incorporated elements of Gothic and Medieval interiors and architecture.
The Gentleman & Cabinet-Maker's Director
In 1774, Chippendale issued a catalogue of all his designs. Many Gothic pieces are represented in some of the engraved plates. This book and subsequent editions influenced furniture throughout Europe and the Americas.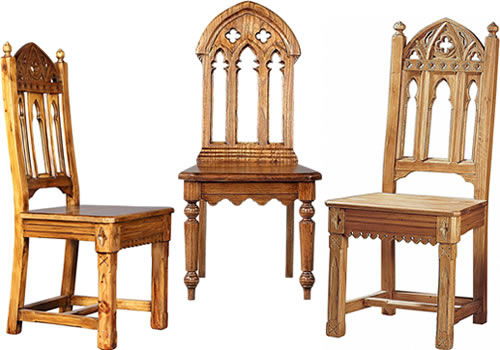 Reproduction Gothic Furniture
You can buy reproduction Gothic style furniture.