Blue and White Chinoiserie Table Cloths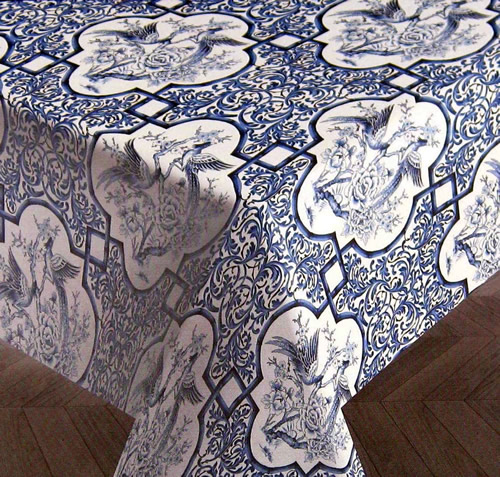 I used to have a beautiful blue and white table cloth. It had a chinoiserie print in shades of cobalt blue on a white background. I used navy or yellow place mats over it. It was perfect to really set off my blue willow dishes.  I think it was Ralph Lauren, but it has been discontinued and I cannot find it.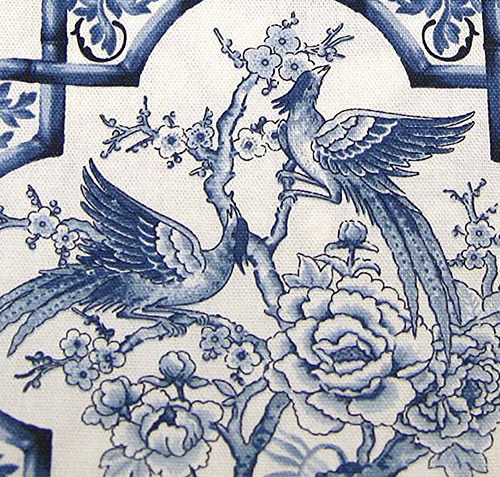 This looks like the Ralph Lauren Tamarind Bird in Porcelain Blue and White.
Search for Ralph Lauren Asian Print Tablecloths on eBay >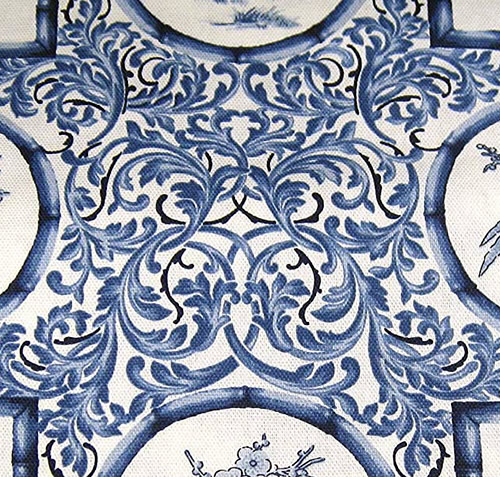 Ralph Lauren used to make some really wonderful Asian motif tablecloths in blue and white. They are discontinued, but you can still sometimes find them.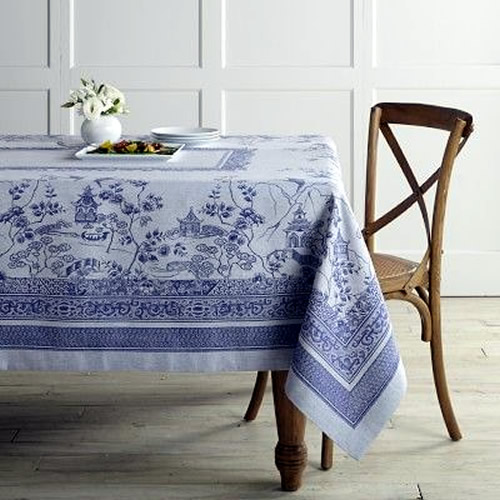 I love this blue pagoda print from Williams-Sonoma. Of course it is discontinued, too.
You can sometimes find it on eBay.
Williams-Sonoma Blue Willow Jacquard Tablecloth >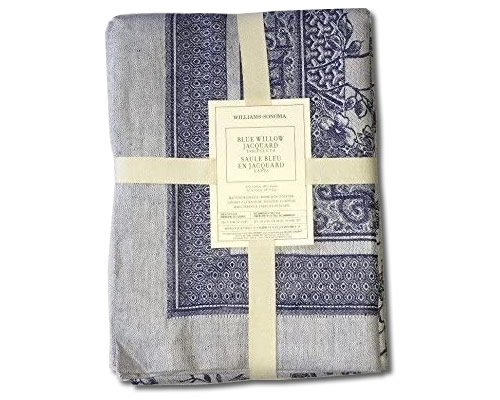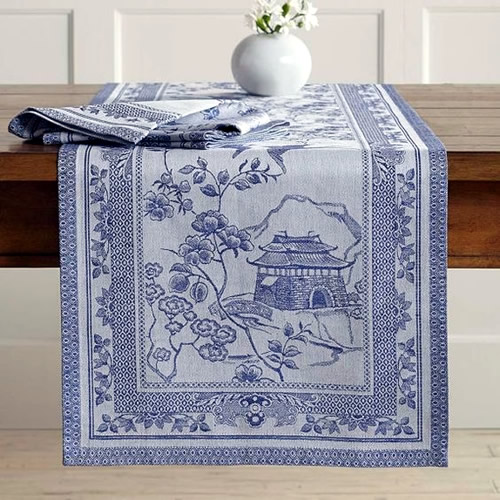 I have seen it in a number of different sizes. They made a runner, too.
Search Blue Willow Table Runners on eBay >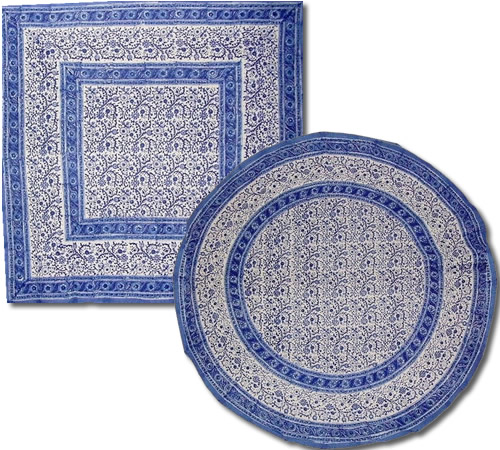 These light weight Indian cotton cloths come in two sizes. They will only fit a small table.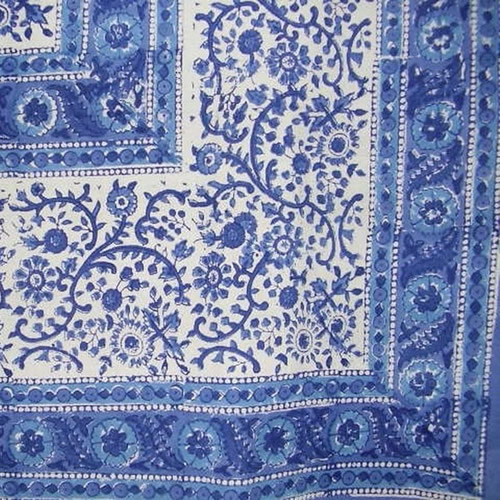 The print is traditional indigo blue, which is nice with cobalt.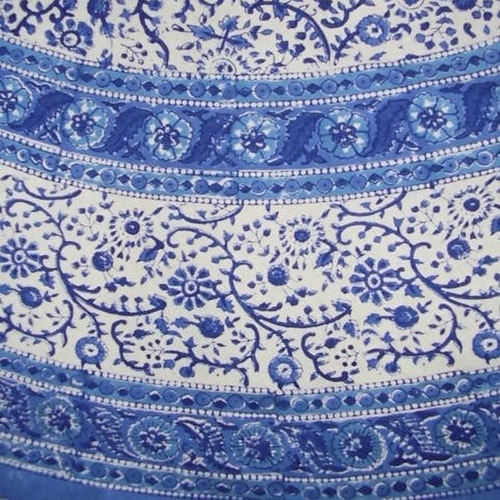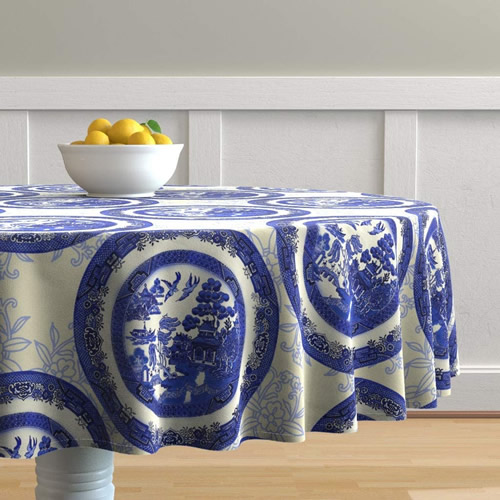 Roostery has a lot of different Blue Willow prints. They are available in round, square and rectangle, in all different sizes. They are made to order.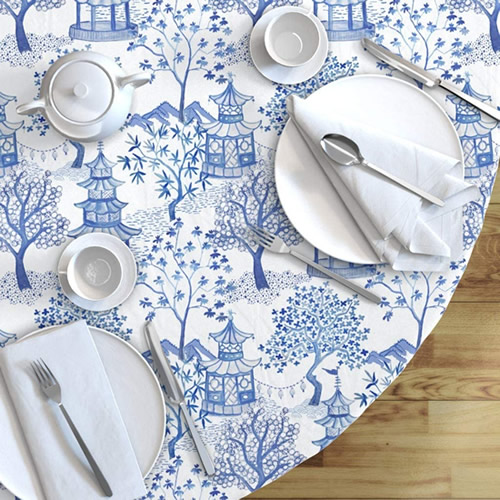 Spoonflower was founded May 2008 in Durham, N.C. to provide an internet platform for artists to design custom fabric for home décor. They put together a program that lets individual artists design and produce individual on-demand, custom-designed textiles.
Roostery sells made-on-demand home décor using this fabric.
More from Roostery and Spoonflower >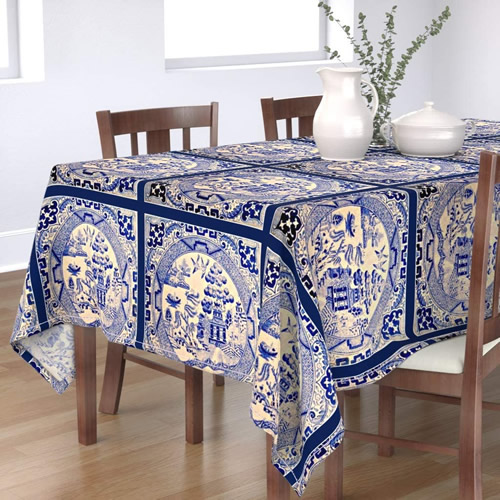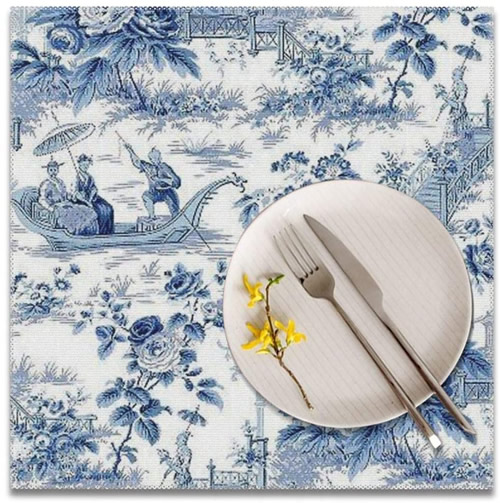 I also found these inexpensive place mats on Amazon. They have a chinoiserie gondola print, a reproduction of a traditional 18th-century pattern, a composition of figures in gondolas bordered with bold stylized florals.