Gzhel Russian Style Blue and White Ceramics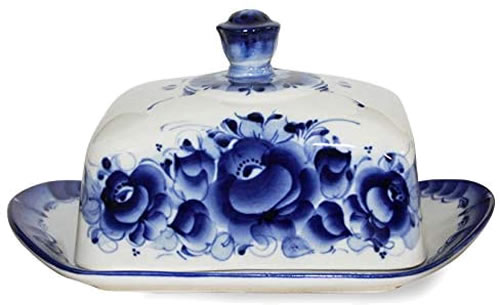 Ceramics have been made in the Russian villages southeast of Moscow around the small town of Gzhel since the 14th century. The pieces are beautiful, with a white background and detailed hand-painted patterns. They are usually blue and white, but may be in other colors.
Originally potters worked in their homes. They increased their productivity by organizing into workshops, then into factories using molds.
The pieces were then finished with a solid white background decorated with a distinctive pattern in blue, green, yellow, or brown.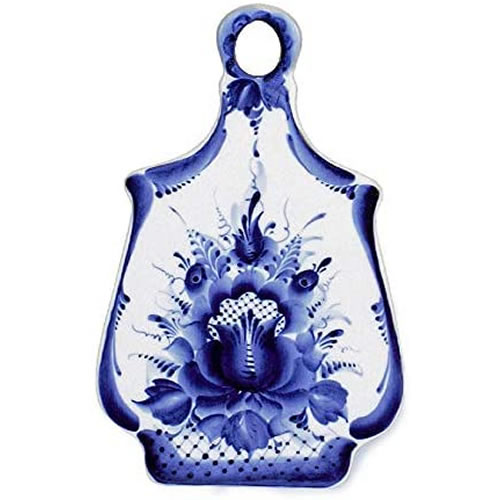 The area became known for blue and white ceramics since the beginning of the 1800s. Originally earthenware and stoneware. The factories were able to produce faience, high quality white earthenware like the creamware made at Belleek Pottery in Ireland.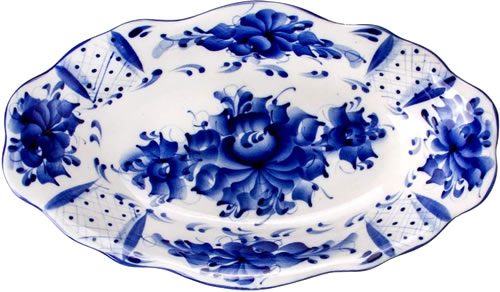 By around 1830 the factories were using porcelain to create beautiful translucent white pieces.
SC Gzhel Blue and White Porcelain Serving Platter
Hand-Painted in Russia

Every piece of blue and white porcelain is a true work of art. The variety of hand-painted patterns, light strokes and shades of blue make each one unique. This deep platter with scalloped edges is perfect for serving family meal, like fish with vegetables surrounding it, salads and hors-d'oeuvre.
The Gzhel area still produces both; quality porcelain wares and colorful Majolica style stoneware.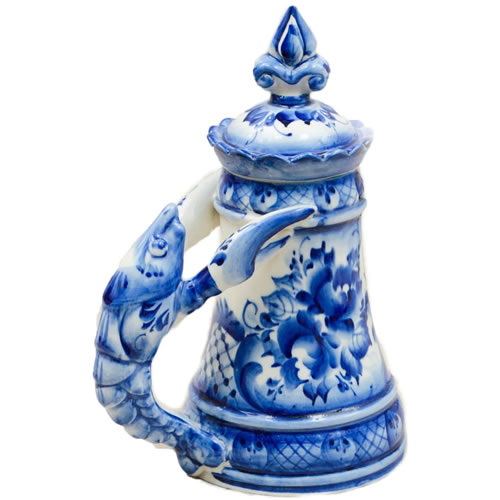 After a period of decline, In the mid-1900s ceramic craft has had a renaissance. Local artisans and factories have developed a more cohesive style with an "Atlas" of patterns and brushstrokes.
They are applied to increasingly complicated designs.
The area is best known for blue and white pieces made with cobalt painted over white clay. Most Gzhel ceramics have cobalt stains on white clay.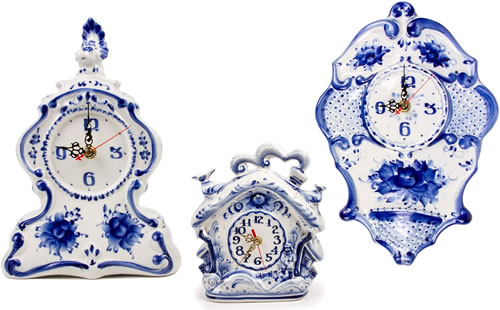 Gzhel Porcelain Clocks are popular, locally, as souvenirs and as export products.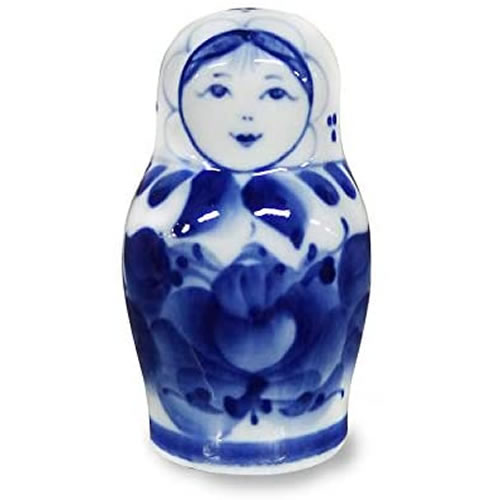 This little figurine of a Russian nesting doll is a wonderful collectible, reflecting traditional Russian themes.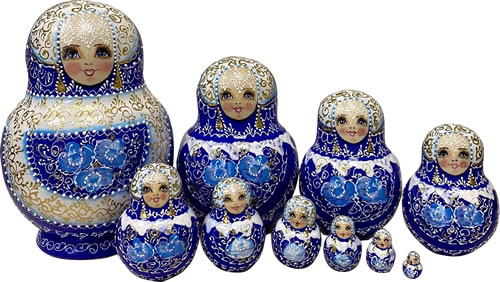 The designs are so popular they are used on other things. These little nesting dolls are painted in a combination of traditional Russian patterns.