Blue Willow Design Fan Pull Ornaments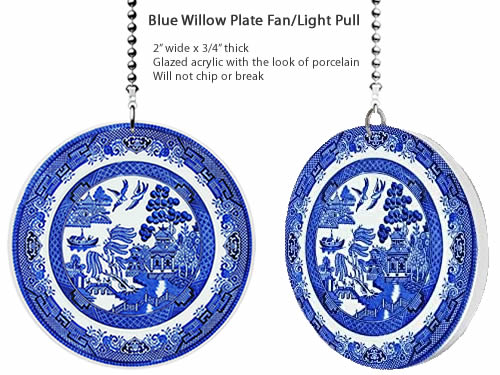 Gotham Décor makes this adorable Blue Willow Plate Fan or Light Pull. It is made of acrylic, so it won't break. Then the little plate is heavily glazed to look just like a Churchill China Blue Willow plate.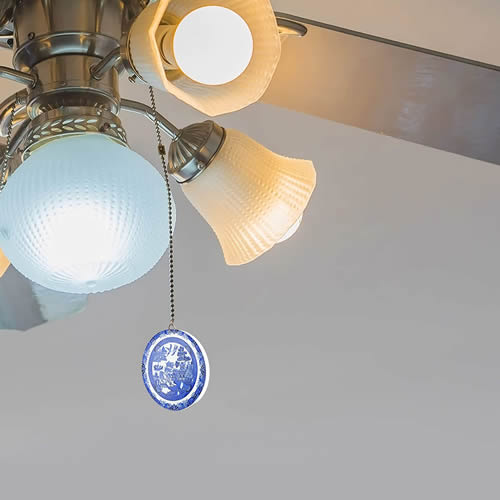 Since it is un-breakable, you can have one on each pullchain on your fan.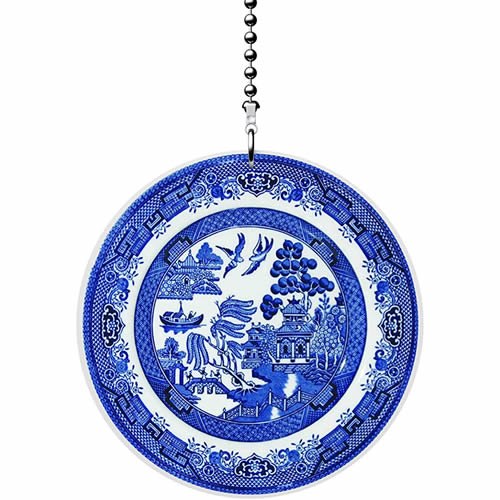 The little metal piece above the ring fits into standard ball chain, so you could use it on anything with ball chain.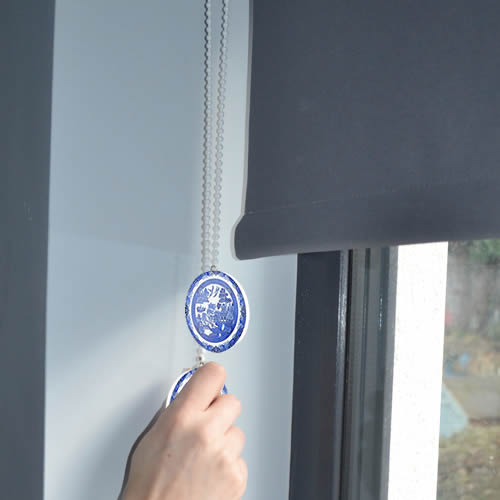 If you have the kind of blinds that are controlled with a pull chain, you could add these little Blue Willow ornaments to the ends.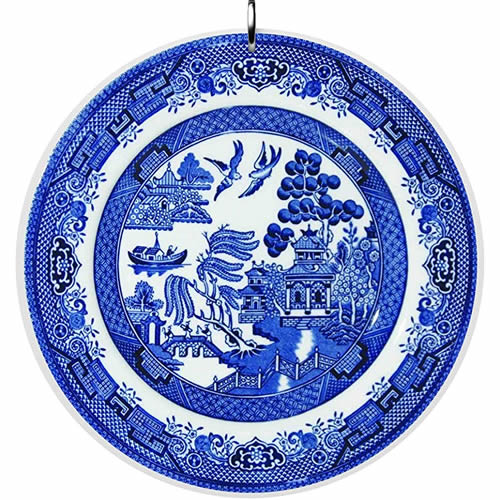 The plate looks exactly like traditional Blue Willow.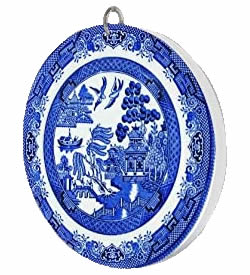 It is 2″ wide and 3/4″ thick.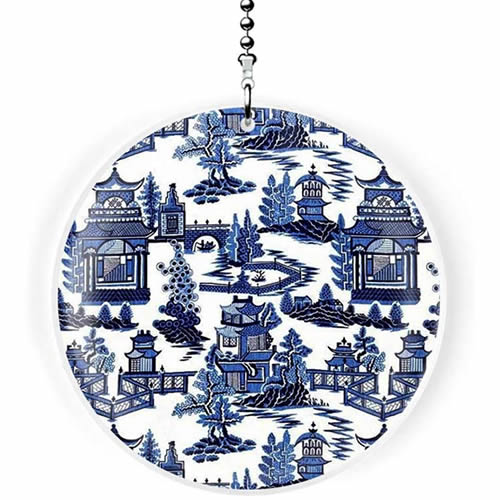 Gotham Decor also makes this Chinoiserie Blue Willow Print Fan Pull Ornament.
It is the same size, 2″ wide and 3/4″ thick.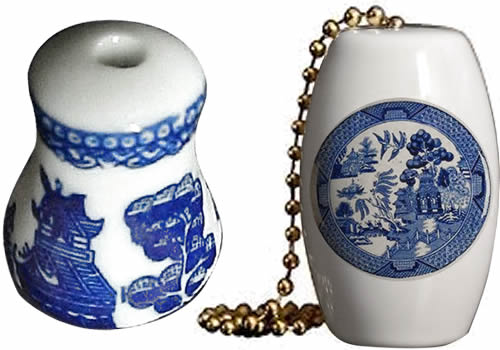 If you look on eBay, you can sometimes find others.  Or you can make one yourself with a large enough bead or pendant.