Ralph Lauren Chinoiserie Table Lamps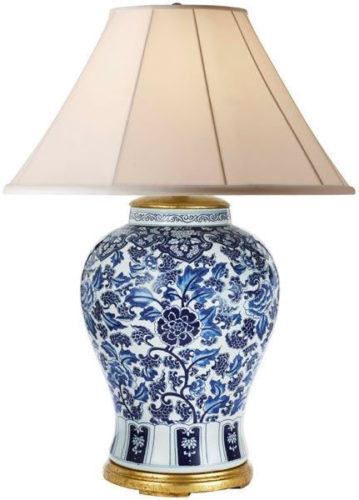 This is the Ralph Lauren Marina Large Table Lamp. It is available in small, too.  Ralph Lauren Home has quite a few blue and white table lamps. They are decorated with stylized flowers, foo dogs, dragons or other oriental inspired motifs.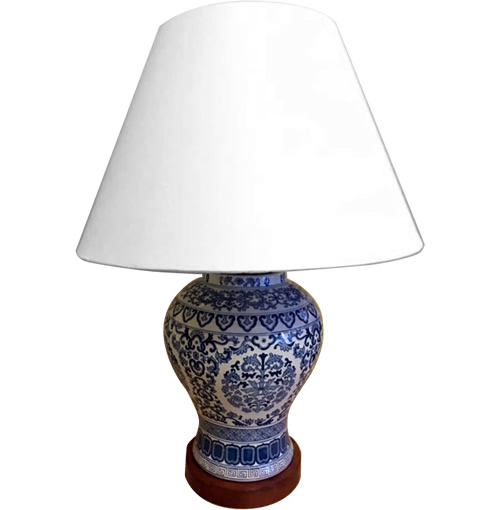 A lot of them are no longer in production, but you can still find them on eBay or Amazon.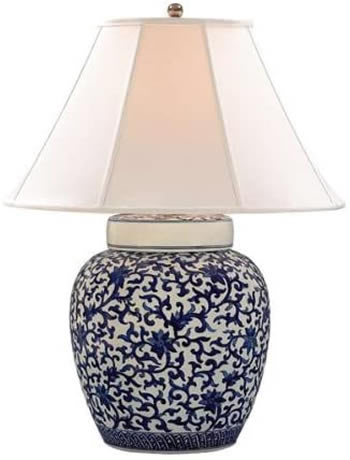 This is the Mandarin Floral Porcelain Table Lamp.
Lauren by Ralph Lauren LRL15912BWP
Mandarin Floral Porcelain Table Lamp.
1 x 150 watt 3-way Medium base.
27″ high x 19″ wide.
Lamp Body 9″ wide.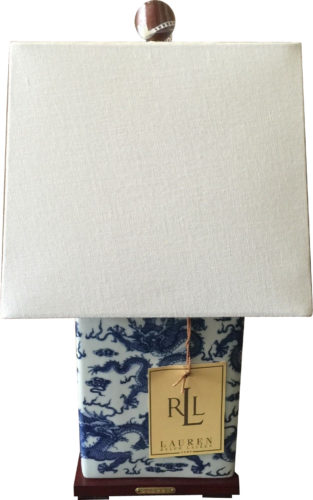 This is the bedside lamp. It was available in a couple of different versions. This one has dragons. I've seen these and coordinating lamps at TJ Maxx. They also show up on eBay.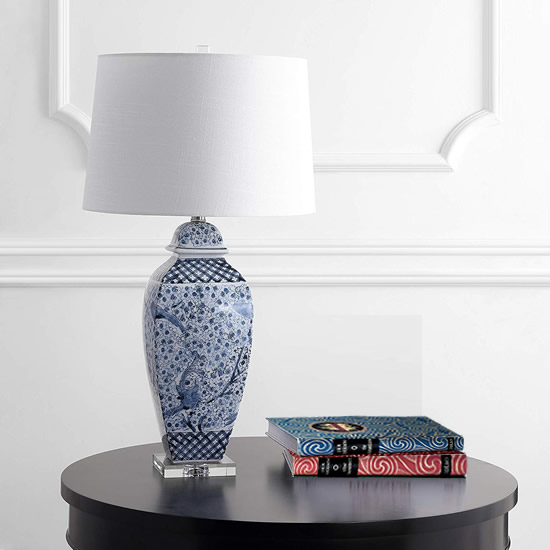 Find more Blue and White Porcelain Table Lamps in Traditional Chinoiserie and Blue Willow style at Deep Discount Lighting
Inspired by the artistry on a priceless antique vase, the stunning Braeden Blue and White Bird and Cherry Blossom Table Lamp from Safavieh is a timeless addition to any living room.
Traditional Blue and White and Blue Willow Table Lamps >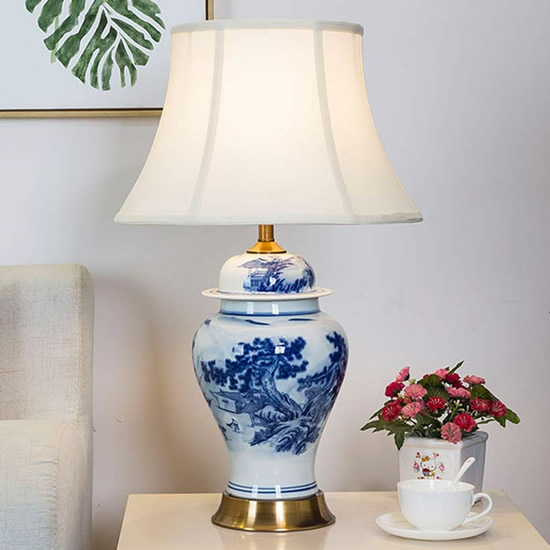 This unique table lamp has a hand-painted landscape in cobalt blue with high-temperature glaze over white porcelain.
Blue & White Chinoiserie Table Lamps >