Octopus Wall Art and Wall Sculpture Décor Trends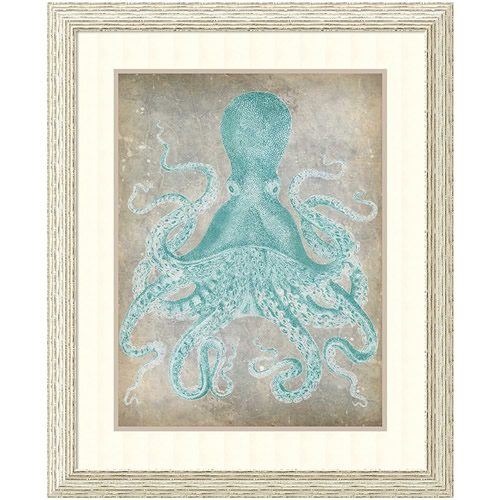 Octopus prints are easy to find in every color and every style. Not just for a coastal house, these can enhance anything from eclectic to traditional style. You are sure to be able to find something to work with your home.
Framed or unframed, an octopus print adds fun and color.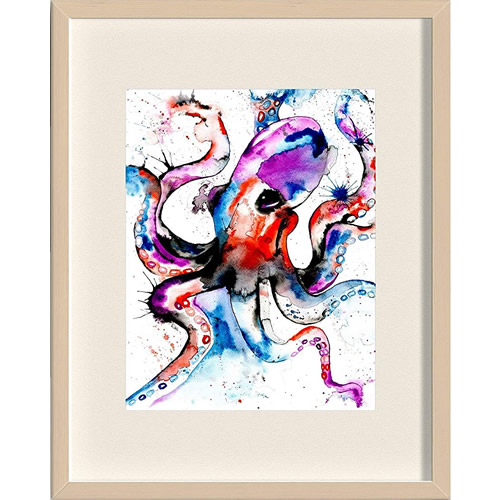 This is one of my favorites, a bright, colorful print from a watercolor by artist Lisa Whitehouse. Pick your size, from 8" x 10" to 16" x 20", then choose the mat and frame to make it perfect for your home.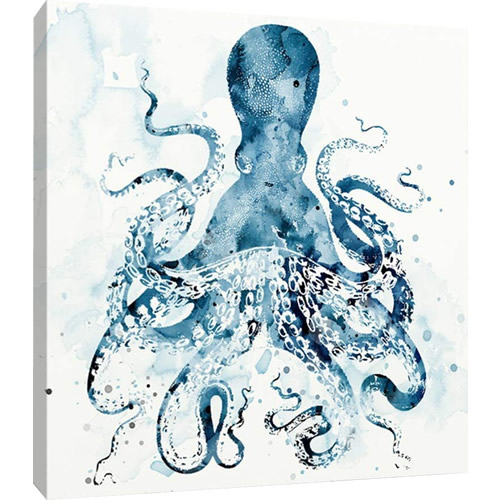 These unframed octopus prints are available at every price point. They don't need a frame, the sides are finished. They are ready to hang.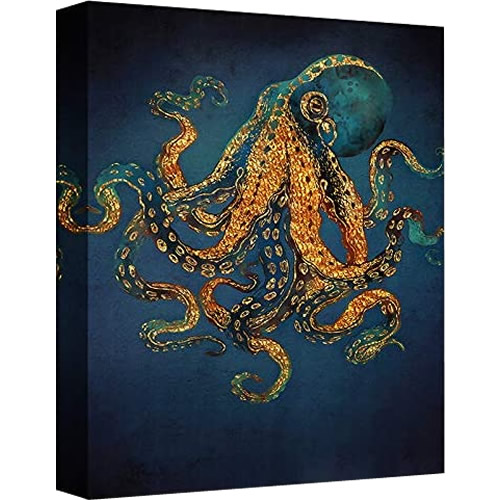 They come in such a variety of colors. The metallic prints are really cool!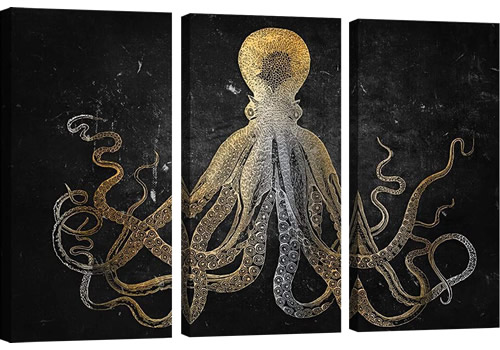 This three piece set can really make a statement.
An octopus painted or printed directly on wood is ready to hang and gives a fresh beach feel.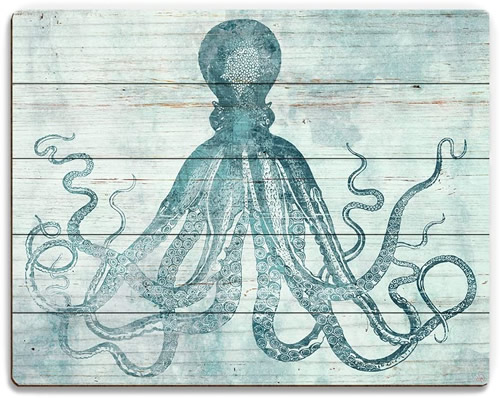 Usually in shades of blue, this coastal look is fresh and informal.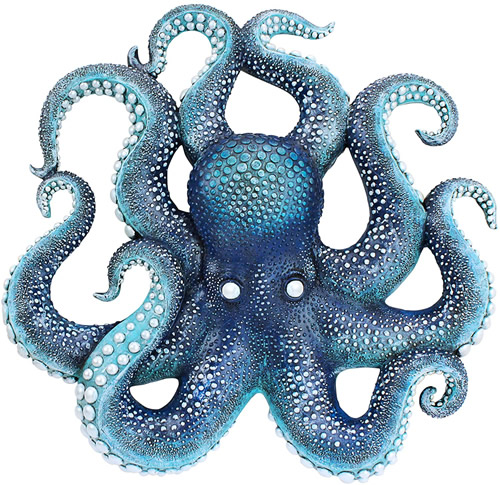 Wall sculpture has all the dimension of sculpture, but made to hang on the wall. Some are rated to hang outside, too.
Use a stencil to paint an octopus directly on your wall.
Or use a decal to get the look of painting. Decals can be easier to put up and easier to pull off when you change your mind.
There are more, way more options to add an octopus to your decor.
Octopus Area Rugs
Octopus Throw Pillows and Pillow Covers
Octopus Plush Throws
Octopus Wall Hooks
Octopus Shelf Brackets
Octopus Switch and Outlet Plate Covers
Octopus Sculpture
Octopus Table Top

Oil Warmer
Soap Dish/Candy Dish
Candle Holder
Trinket Box
Michael Aram Brass tentacles 6 1/4″ Round Octopus Catch All Nut Dish Modern
Jonathan Adler Octopus Bowl

Octopus Hanging Ornament
Octopus Shower Curtain
Octopus Bath Rug
Octopus Door Knocker/Towel Ring
Octopus Wallpaper and Fabric
Octopus Ceramics
Octopus Cookie Cutters