Modern Wood Lighting from Dezaart's Design Workshop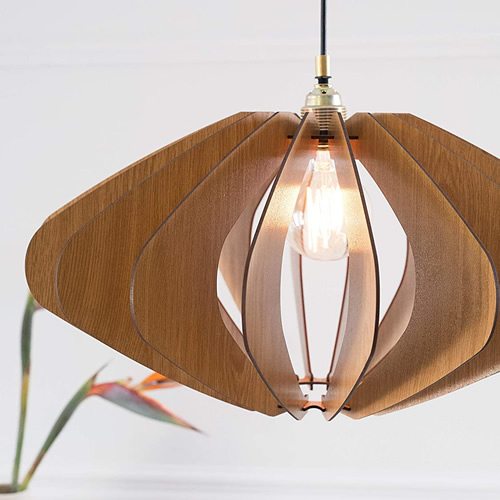 Did you know that you can buy handmade lighting from all over the world on Amazon?
I just found DEZAART handmade wood lighting. It is really cool natural wood that looks like the Modern style lighting from the Modernage Furniture store in Oakland Park Florida.
DEZAART
Design Workshop from Greece in Agrinio, Greece

Combining industrial aesthetic with contemporary art

– Thanos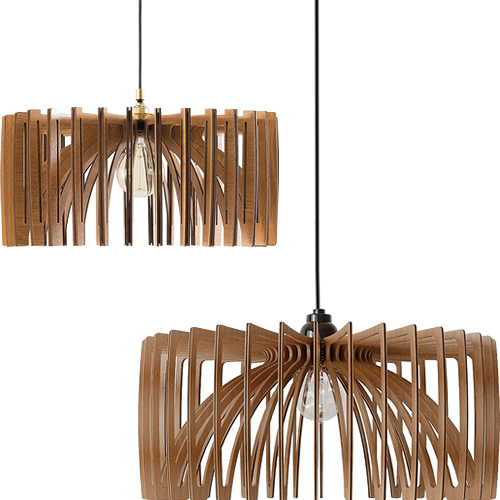 These pendants come in 17″, 20″ and 24″ wide, 8″, 9″ and 10″ high. You can also have custom sizes made.
The are laser cut from 4mm plywood. Most of them have a coordinating wood ceiling canopy.
…MDF coated wood which has been characterized as "green" or environmentally friendly. Our aim is to positively impact the environment wherever possible.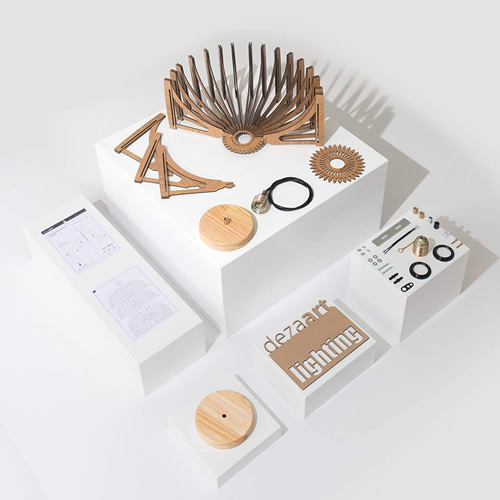 The lights are delivered as a kit. You have to assemble them. The feedback on Amazon has some people astonished and disappointed that they had to assemble it and other people that said it was easy to assemble.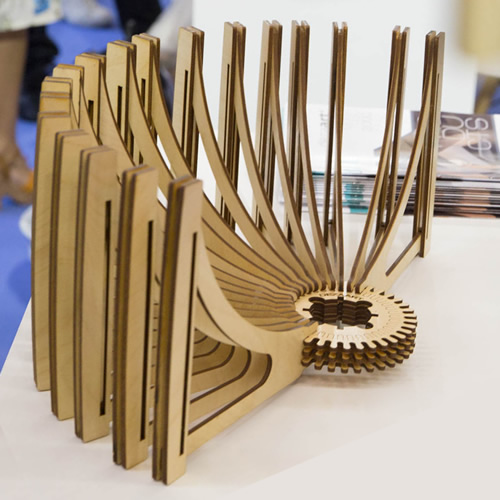 So, you are warned. If you are not someone that is comfortable assembling things, these might not be the lights for you.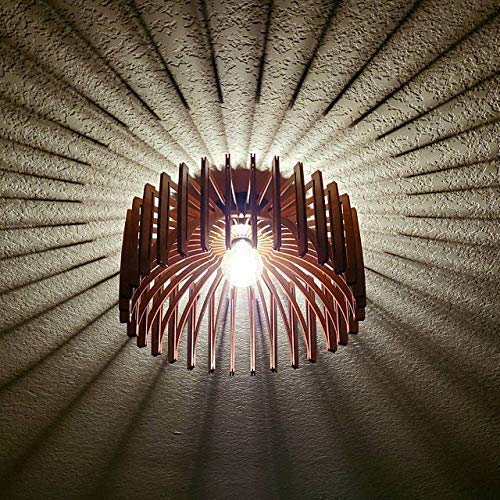 This pendant is installed close to the ceiling. I love the way the light casts shadows.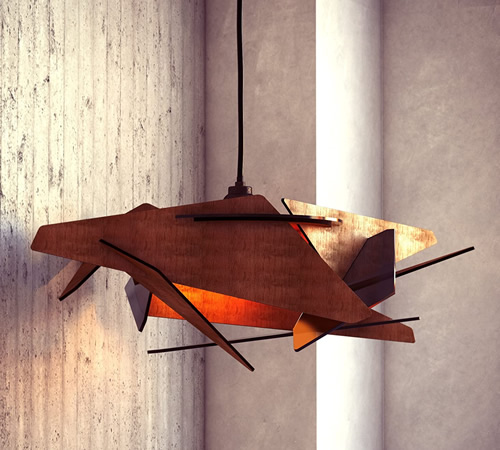 The DEZAART Brown Wing Wood Pendant is less modern, more natural contemporary. Each piece is cut from 4mm plywood, then sanded and varnished. It has a black metal ceiling canopy and a fabric covered cord.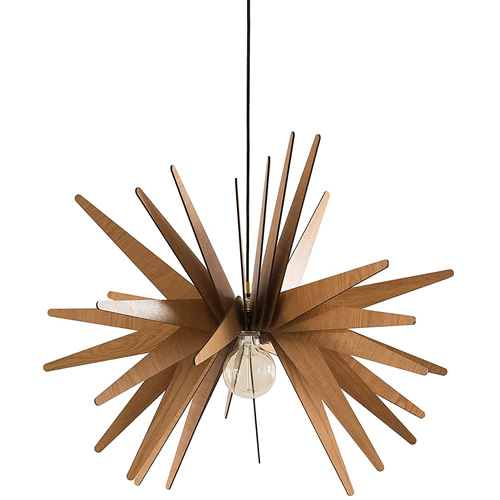 This one might be my favorite. It is 24″ wide, The "wings" and the ceiling canopy are made of environmentally friendly MDF Coated Wood.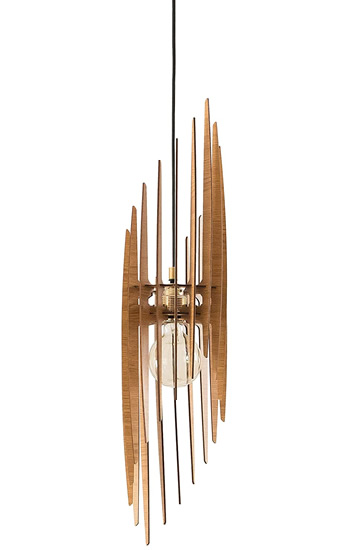 The DEZAART Lighting Stalactite Pendant is over two feet high and only 7″ wide. It would be ideal for any room with a higher ceiling.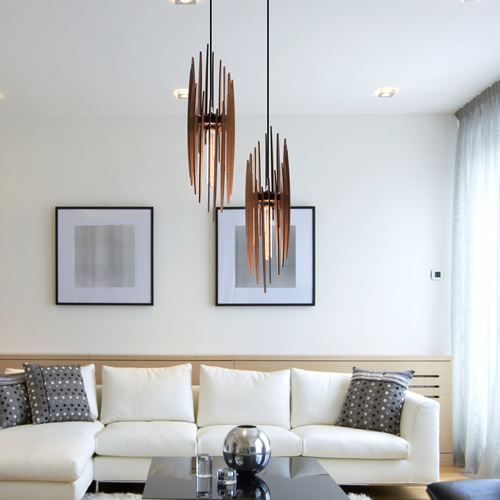 They would be great to use in a series. I love the long tube bulb they put in these.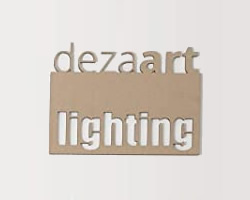 DEZAART Lighting
Welcome to Dezaart's Design Workshop

Here at Dezaart, our aim is to design from scratch any project that comes to mind up to the last detail of the manufacturing process and having autonomy from production to packaging. That's why we created our own design workshop to create limitless change. All our products are handmade, designed by us, manufactured in our warehouse in Greece. We use high quality materials and craftsmanship utilizing modern industrial technologies aligned with our customers' needs.

Dezaart's Design Workshop
The studio is in Greece at Chrisostomou Smirnis 11, Agrinio, Etoloakarnania, 30027.
The last time Google drove down the street was 2014.
They can work with you to make custom lighting, too. You can see more on their website and Facebook page.
Amazon Handmade
There are a lot of other handmade things on Amazon.
Handmade: Unique products crafted by Makers around the world.

At Amazon, we obsess over customers and their desire for a trusted destination for handcrafted goods, which is what prompted us to start Handmade. Artisans from over 80 countries are following their passion and selling their craft on Amazon. Together, we are growing craft communities and successful businesses.