A Swing Arm Lamp Creates a Comfortable Reading Nook in a Bedroom
June 2014 Traditional Home shows a beautiful home in the article Comfort on the Cape. The colors are so comfortable; described as "a serene palette."
I love the whole home. My favorite is the bedroom. Couldn't you relax here?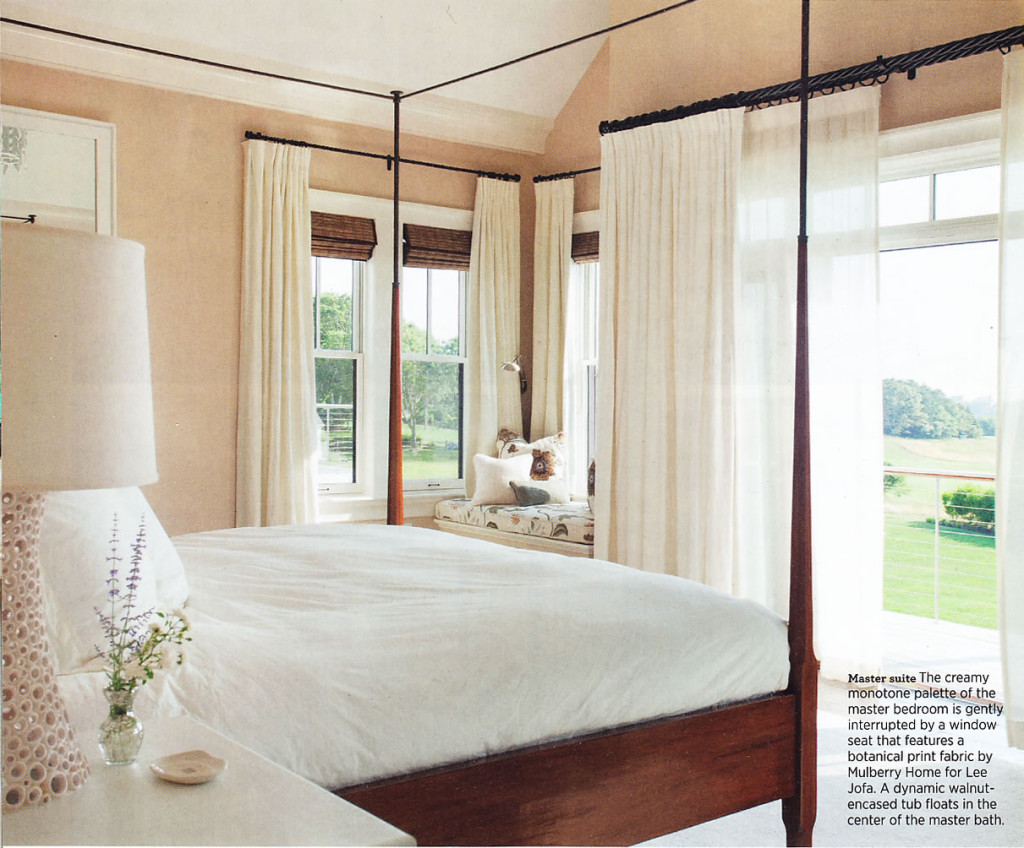 "In the bedroom, Reynolds departed from the cohesive design of the public spaces. The master suite glows with tranquility. Elegant alpaca-and-silk drapery panels offer a cocoon-like effect as they cascade over the windows…"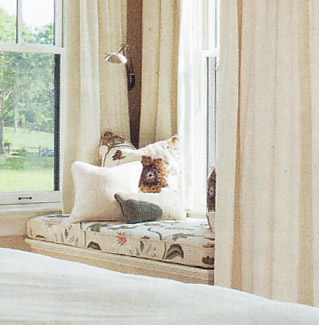 Here is another bedroom with this swing arm lamp as a bed side reading lamp.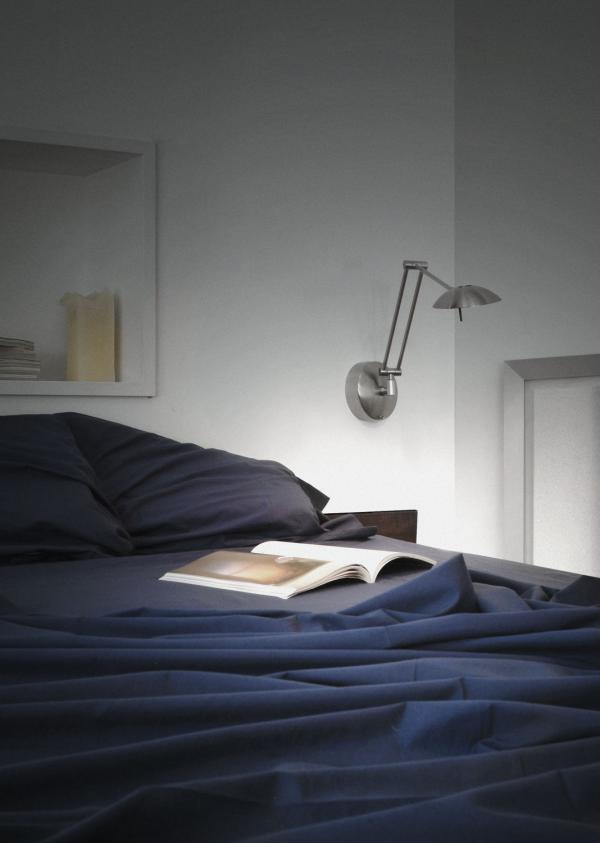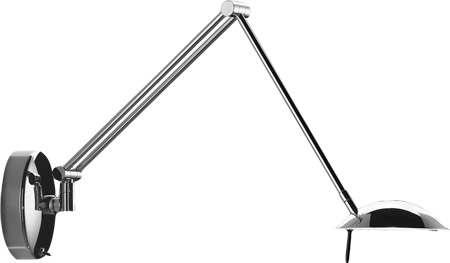 Swing Arm Lamp A-1136 by Leonardo Marell for Estiluz
A-1136 / A-1136L
The A-1136 product is part of a select group of Estiluz "classics", alien to fashion and trends. It is the collection that boosted the company internationally in the '90s thanks to the sensuality of its design, and the unmistakable Estiluz stamp. The metallic wall sconce, simple and functional, stands out for its versatility and diversity of movements. It has a extendable and adjustable, articulated reading arm with either a halogen or LED light source. Its timeless design, slim and elegant, makes this luminaire the ideal companion for life.
Metallic wall sconce providing direct light. Both the arm and head articulate. Integrated transformer with double intensity switch (35 and 50W) for halogen source or 4W LED source warm white.
Lamps: A-1136: Hal. GY 6.35 50W 12V
A-1136L: LED 4W ( 2700ºK , Ang. 120º, 350mA ) Typ* 370 lumens
Finishes:
21 Gold
22 Chrome
36 Bronze
37 Nickel
61 Satin gold