Mix and Match Caskata Chinoiserie Toile and Coordinates
Caskata's Chinoiserie Toile has the elements of fantasy China of the 18th century applied to the simple clean lines of Caskata's dinnerware.
Chinoiserie Toile was inspired by the archival collection of the Williamsburg Foundation and its rich collection of antique textiles. Reimagining scale and color to create a collection uniquely suited for today, elements of classic Chinoiserie style including flowers, birds, temples and scenes of daily life evoke a timeless elegance.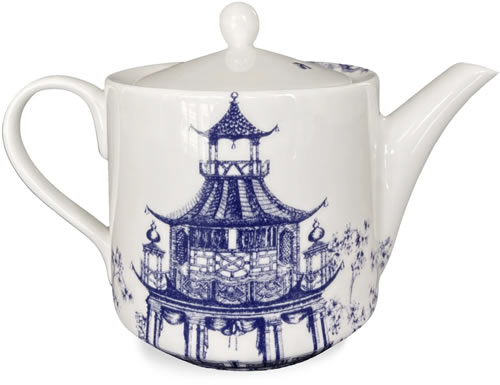 The teapot has a pagoda on one side. Caskata's Chinoiserie Toile is cobalt blue on white bone china.
Caskata Chinoiserie Toile Teapot
24 ounce Teapot 8" wide x 4" high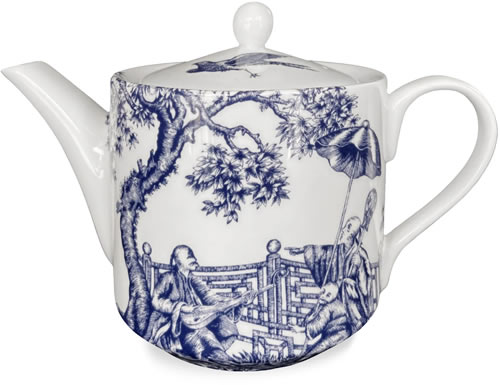 A scene with the tree, stylized characters, lute, umbrella and lattice fence nod to all of the elements of Victorian Chinoiserie.
Slip into an afternoon respite with this exquisitely hand-decorated bone china teapot. Featuring a timeless Chinoiserie update for a contemporary sensibility, its perfect size and graceful lines will add a touch of refined luxury to any gathering.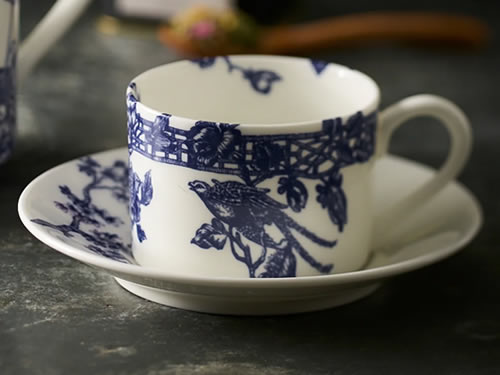 The tea cups have the lattice with leaves, flowers and birds.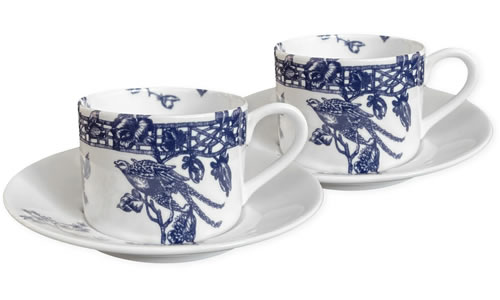 Caskata Chinoiserie Toile Tea Cups and Saucers
6 ounce Tea Cups 3.5″ wide x 2.25″ high
Saucers 5.75″ wide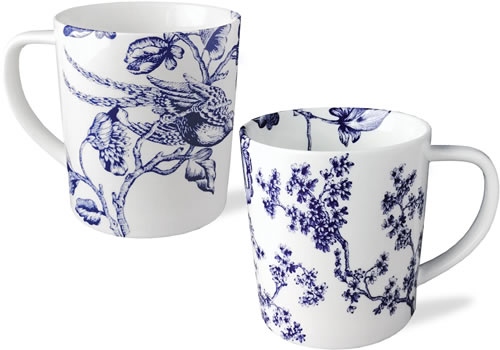 The mugs have the same birds, branches, leaves and flowers.
Caskata Chinoiserie Toile Mugs
14 ounce Mugs 4″ wide x 4″ high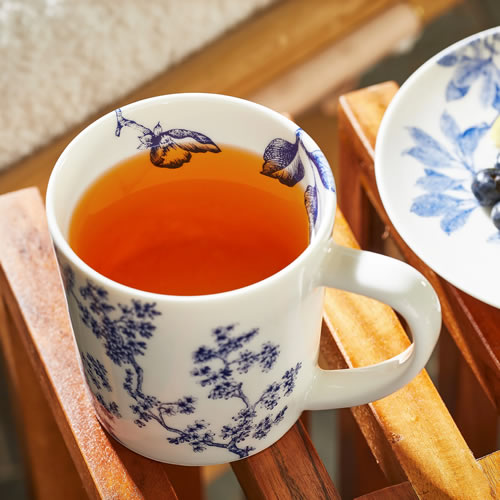 The mugs are microwave and dishwasher safe.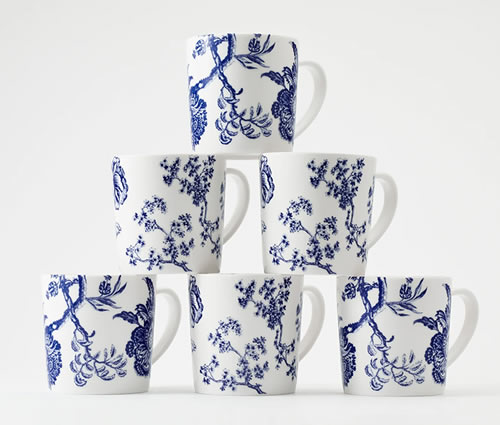 This set includes 3 Arcadia Blue Mugs and 3 Chinoiserie Toile Mugs.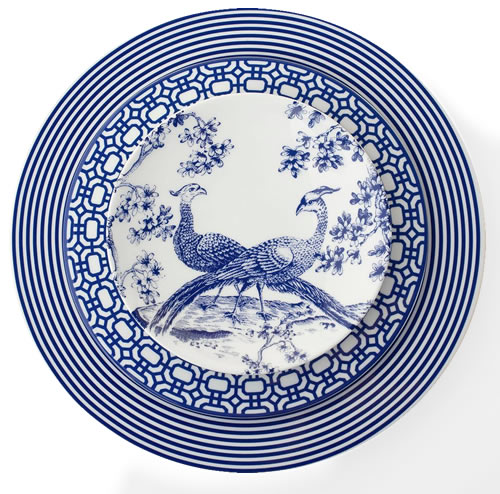 The Chinoiserie Toile china pieces mix beautifully with Newport Garden Gate, Arcadia and other patterns. Pieces are introduced and retired, so if you see one you love, don't wait. You can find pieces that are no longer being made on eBay or Etsy.
You can buy Caskata dinnerware in sets of all the same pattern or in sets mixing coordinating patterns.
Caskata Botanical Romance Table for 4

A romantically-inspired combination of Arcadia, Arbor, Peony, and Newport come together to create a classic, yet modern table for 4.  Botanical patterns paired with the clean lines of Newport set a table you'll love.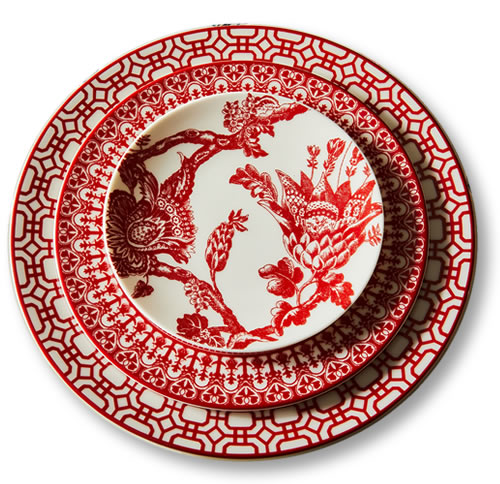 Arcadia comes in cobalt blue or rich crimson red on white.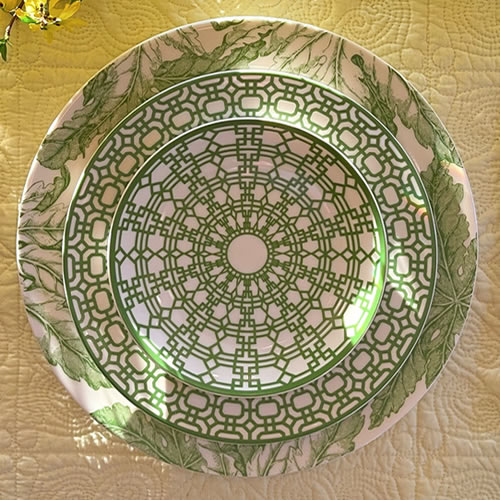 Newport Garden Gate comes in cobalt blue and white, vibrant green on white and rich crimson red on white.