Miniature Blue and White Porcelain Pagoda Ornaments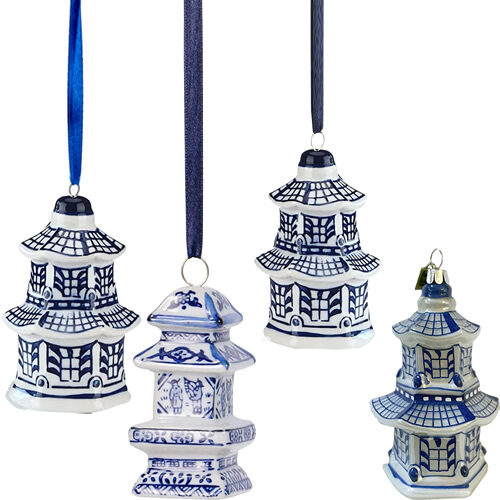 I have found more of the adorable miniature blue and white porcelain pagodas. And they don't cost much at all!
The one on the left is from a brand called Hoolerry. I don't think there is any difference between it and the one from Mpapali. The second is from Sophinique and the one at the end I have talked about before. It is by Eric Cortina and is distributed by Raz Imports.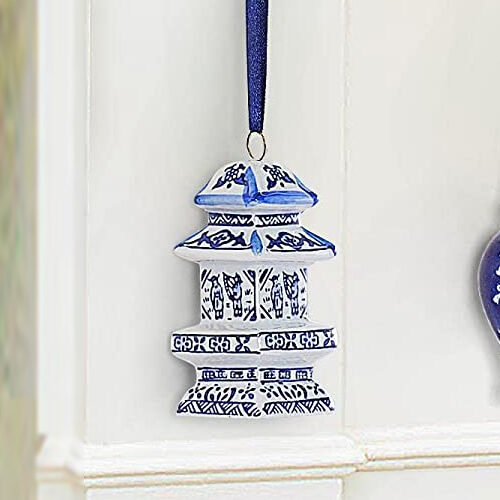 This one looks the most different from the others. It is made by the company Sophinique and is 1.57″ wide x 3.15″ high.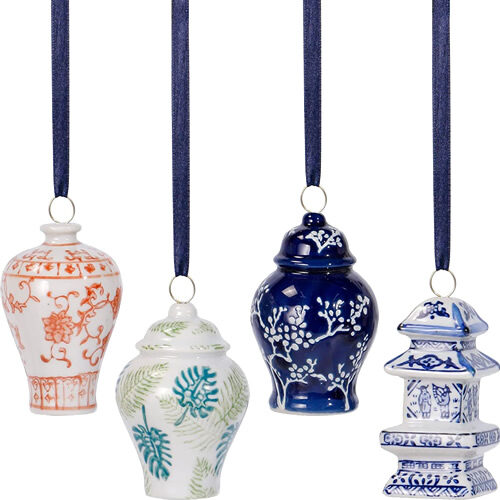 It comes in a set of four.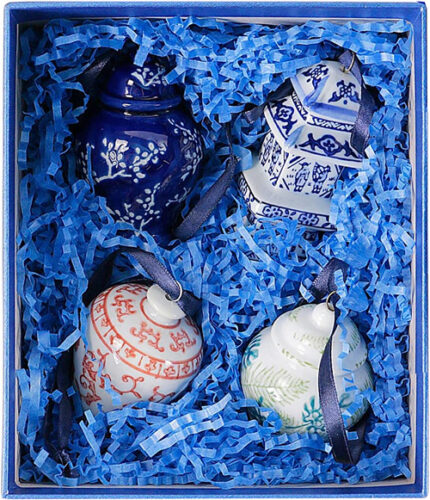 They come in a gift box.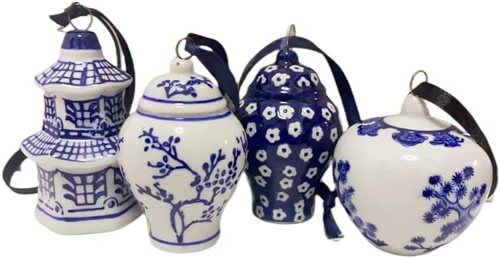 The next one comes in a set of four also, but all of them are blue and white. This one doesn't give the height, but says it is 2″ wide.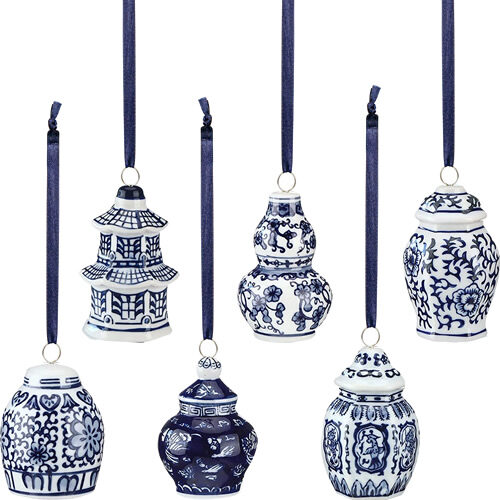 It looks identical to this one, which is 2″ wide x 3.15″ high. It comes in a set of six, all blue and white.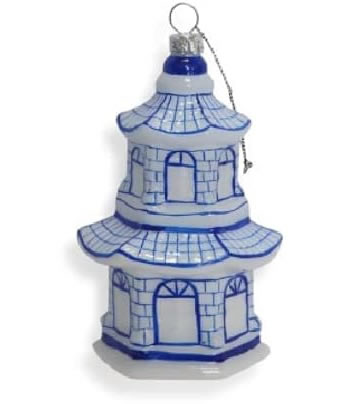 This little blown glass ornament is from San and Co. The listing doesn't tell the size, but it does say it is unscented. Good to know.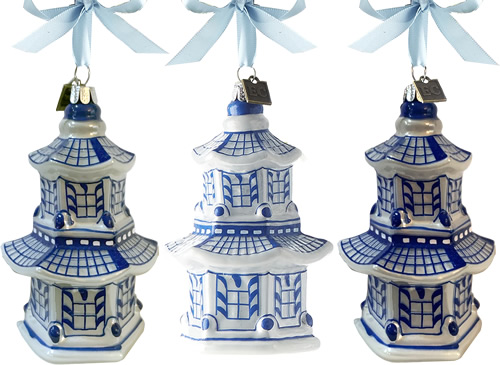 This one, from Eric Cortina distributed by Raz Imports is also 2″ wide, but is the tallest. 4.25″ high . It is sold individually.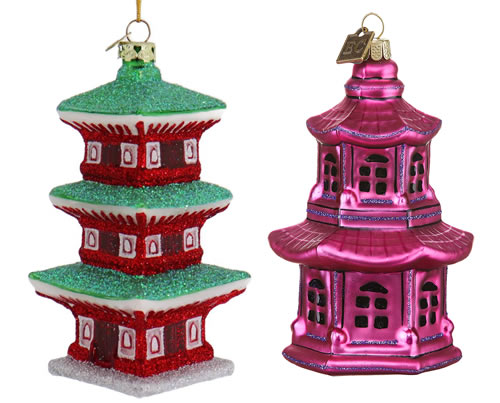 These little pagoda ornaments from Eric Cortina are adorable, even if they aren't blue and white.