Medieval Influence on Arts and Crafts Style
The Arts and Crafts Movement borrowed extensively from other cultures and periods including medieval Europe.
The Victorian Gothic revival movement began in the late 1740s. It started with reproducing medieval Gothic. Neo-Gothic buildings used decorative patterns, finials, lancet windows, moldings and other architectural features from the Gothic style.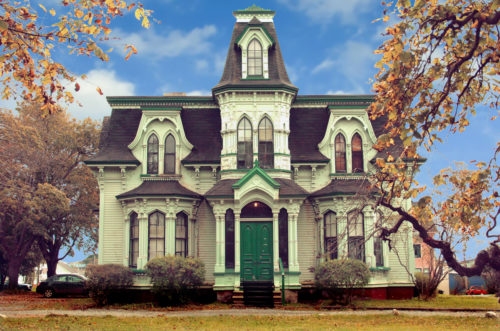 This house draws on many features of Gothic decoration.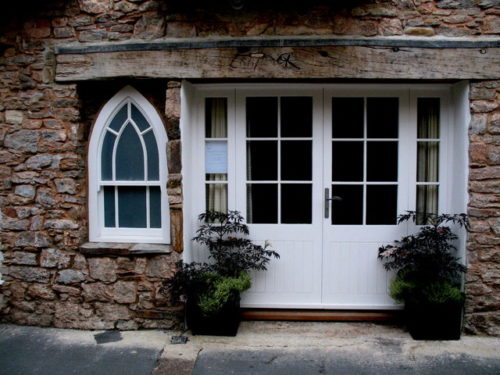 This house added a pointed window.
Some buildings were carefully faithful to Gothic construction. Other buildings just added Gothic decoration.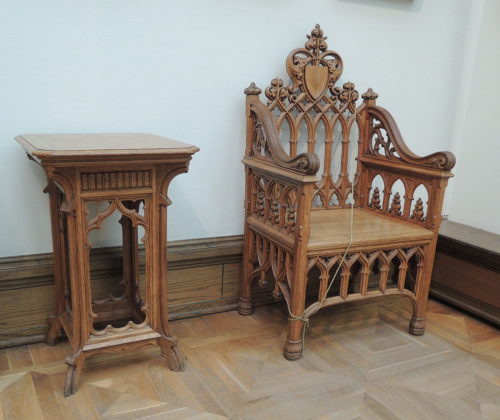 The Gothic Revival style was assimilated into the Arts and Crafts movement. Furniture, wallpaper, textiles, ornaments and lighting incorporated elements of Gothic and Medieval interiors and architecture.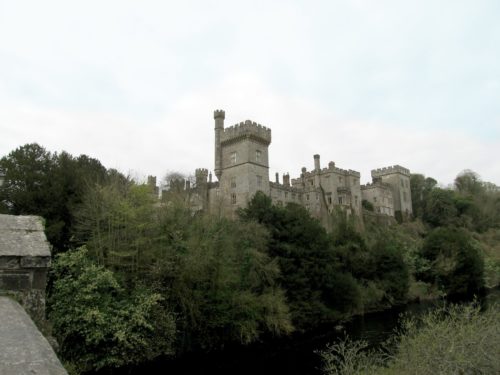 My Visit to Lismore Castle, Ireland >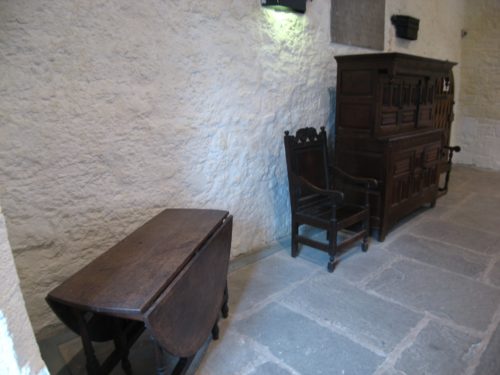 My Visit to Cahir Castle, Ireland >
Features of Medieval and Gothic that inspired Arts and Crafts designers
Pointed arches
Carvings
Lattice work
Heraldic motifs in coats of arms
Painted scenes
Embroidered
Fretwork
Medieval and Gothic Influenced Lighting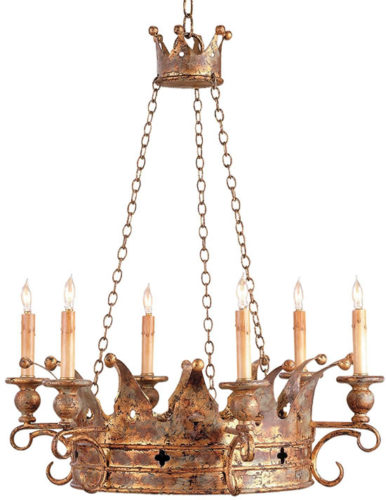 Add a regal touch of traditional lighting to any room with this gold leaf crown chandelier crafted from iron and composite into a royal treat. Distressed leafing effects create an aged mood, perfect for a piece with historical influences.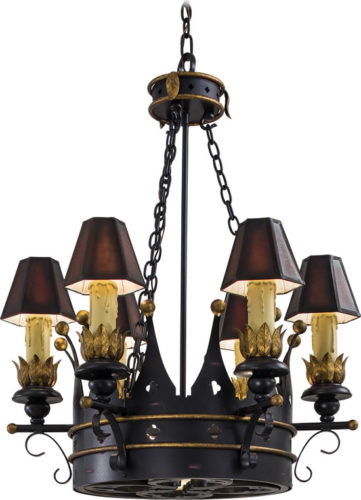 Artistic wrought iron formed into a Gothic crown with a hand applied finish in French Black with Gold Leaf highlights. The substantial drip candle sleeves support 60 watt bulbs.
Gothic and Castle Pendants, Chandeliers, Sconces and Wall Brackets >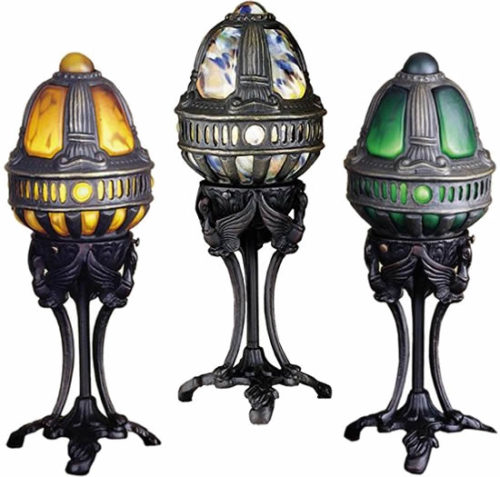 This Gothick accent lamp is a reproduction of lamps from the Gothic revival movement. Representative of the Viollet-le-Duc and Iron Gothic styles of France, this lamp draws from the medieval forms combining with sinuous organic shapes. This lamp brings Gothic tracery to your lighting in a safe, modern table lamp. Every Meyda item is a unique, handcrafted work of art. Hand crafted glass has some variation. No two items are identical.
Arts and Crafts Style and Art Nouveau Torchieres, Floor & Table Lamps >