Ship Lights – Three Styles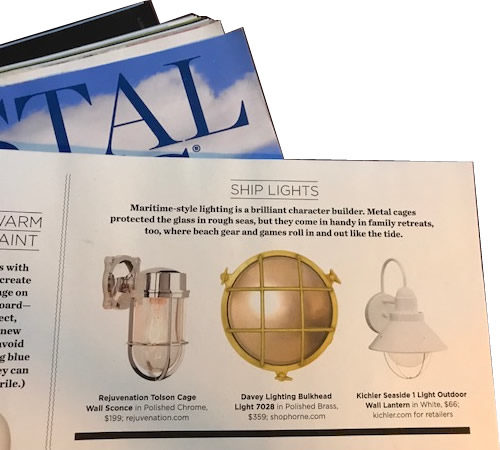 Ship Lights

Maritime-style is a brilliant character builder. Metal cages protected the glass in rough seas, but they come in handy in family retreats, too, where beach gear and games roll in and out like the tide.

Summerhouse Style Guide
Rachael Burrow and Ellen McGauley
Coastal Living July/August 2008
This month's issue of Coastal Living has a great article, Summerhouse Style Guide, "From pretty painted floors to colorful marine collectibles, here's a look at some of the classic ingredients of these nostalgic weekend retreats."
Do you want a Coastal Beach House look?
No matter where your house is, used indoors or out these lights work!
Here is the lighting they recommended.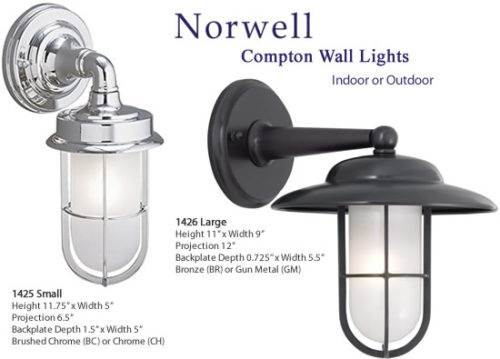 Cage Wall Sconces
These cage wall sconces are still used in many factories and industrial settings because they are so durable. The bulb is protected by thick glass and a metal cage. They come in wall and ceiling versions.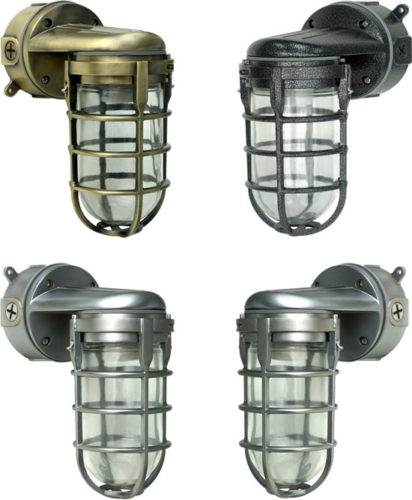 You can buy the original industrial really inexpensively.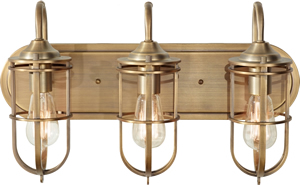 Reproductions give more finish and style options.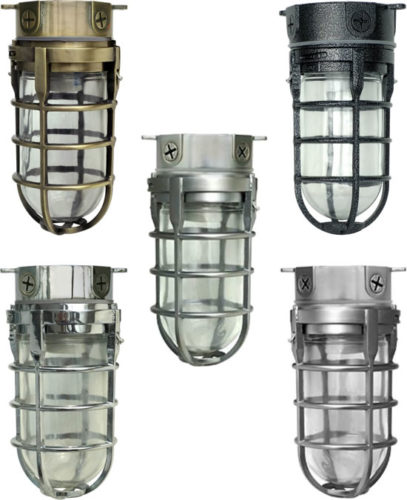 They also come as ceiling lights and pendants.
Bulkheads
Bulkheads also have heavy glass protected by a metal cage. They come in a lot of different sizes and finishes.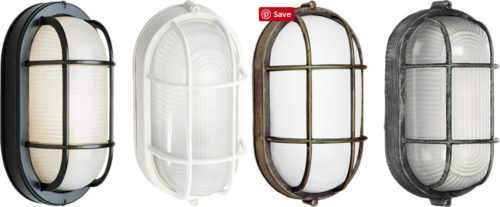 Bulk heads come in various shapes, sizes and finishes.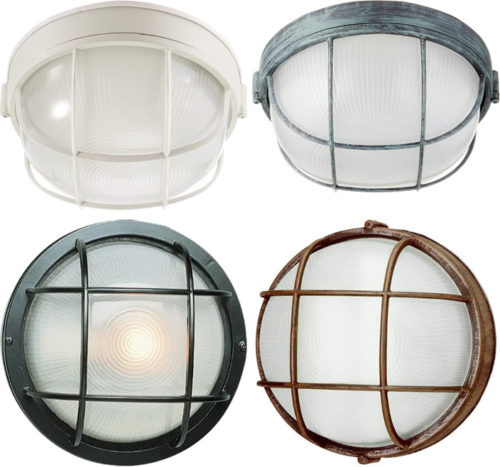 Some are more expensive than others. The more expensive ones often have thumbscrews that look great and make it very easy to change the light bulbs. But with as long as the new PL and LED bulbs last, this isn't a big deal.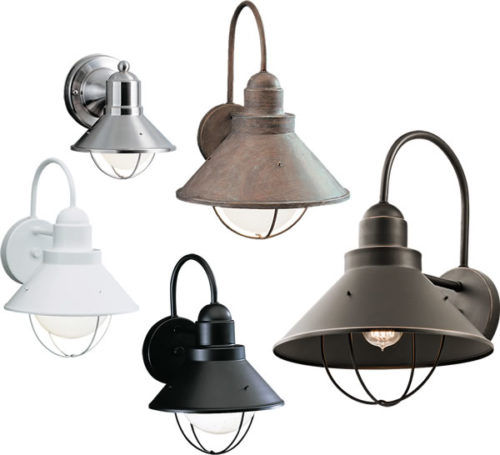 Seaside Lanterns
The last style Coastal Living suggests is the Seaside Outdoor Lantern by Kichler.
A lot of companies make this style. They are ideal indoors or outdoors.
These are less sturdy than the bulkheads or cage fixtures. The cage on these is more decorative. It might protect a little, but it is mostly for looks. Sometimes they come with a glass or plastic lens protecting the bulb, but it is not a thick heavy lens like the industrial bulkheads or cage lights.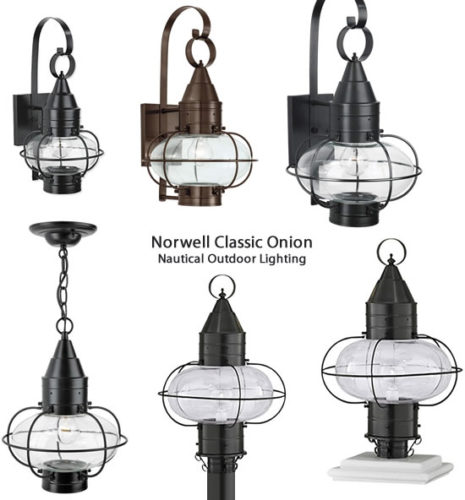 Onion Nautical Outdoor Lighting
I've got to add my favorite. Onion lanterns are perfect for a beach house.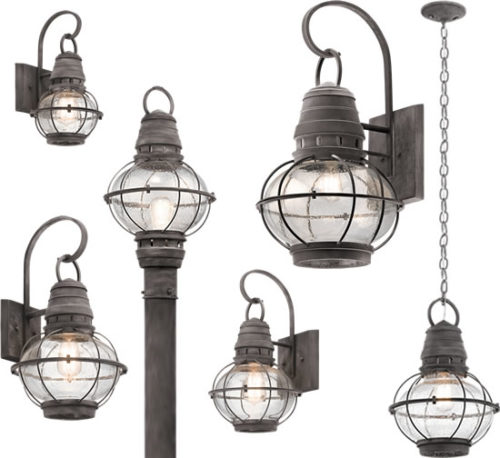 A lot of companies make onion style lanterns. They come in various sizes, finishes and prices.
See more Beach House Lighting