Relaxing Porch Swings That Fits Your Budget and Style
How to choose a relaxing Porch Swings that fits your budget and personalize it to reflect your style
Nothing says Summer in the South like a glass of lemonade on a porch swing. No matter where you live, a porch swing creates a stress-free zone where you can take a little "me time."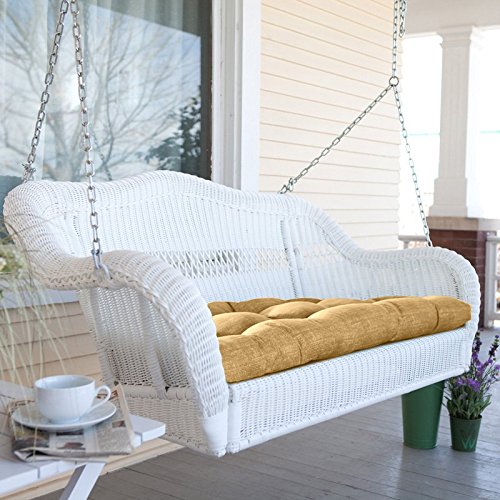 Porch Swing Styles
Porch swings come in all different styles. Whether your home is rustic or traditional, a beachside cape cod, a farmhouse or a contemporary ranch house; if you have a porch, there is a swing to suit it. There are even modern style porch swings.
Coral Coast Casco Bay Resin Wicker 43" Porch Swing

This porch swing has the look of traditional wicker made of resin at a very affordable price. It is smaller. More of a love seat size, at 43 inches.
Choose the Right Size Porch Swing
Before you pick out your swing, make sure it's the right size for your space. First find where you have a beam on your porch to hang a swing from.
Then measure where you want to hang the porch swing. Be sure to give some clearance for when the swing is in motion.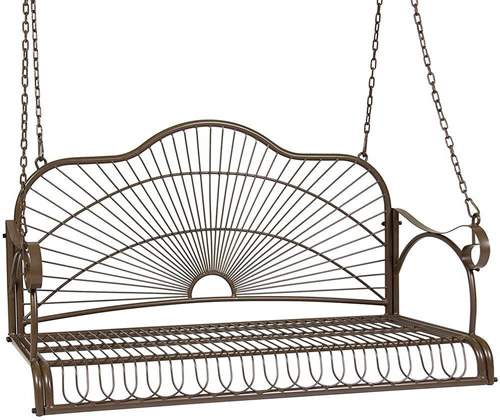 Yaheetech Powder Coated Metal Porch Swing

This metal porch swing has really great lines! It will fit even a smaller porch, at not quite four feet long.
Porch swings come in various sizes. Smaller swings will fit anywhere, but a deep-seated design will really let you relax.
Personalize Your Porch Swing
Add some cushions for sofa-like comfort. If you personalize your swing with cushions, make sure they tie on securely. It is really not relaxing to be dumped on the floor.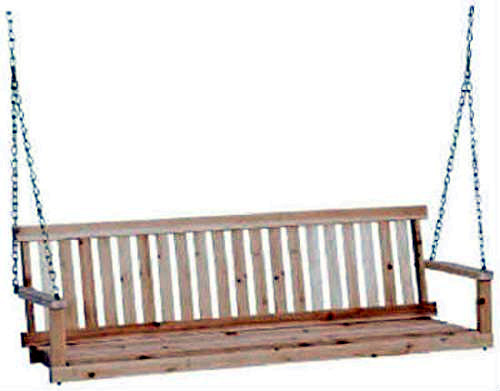 If you choose a wood porch swing, you can easily stain it to match or contrast with your porch.
Jack Post Classic Wood Porch Swing

The very inexpensive Jack Post Porch Swing is 5-feet long and made of cypress wood. Personalize it with paint or stain. Then add a stencil!
Add some fun color with a quick coat of spray paint or brush on a warm whitewash for a farmhouse look.
Add a stencil!
How to Hang a Porch Swing
Hanging my porch swing was really easy. There were already loops in the ceiling of the log cabin front porch when I bought it.
There are plenty of instructions on the internet and I've never personally put up the hooks, so I'm not going to tell you how to hang a swing.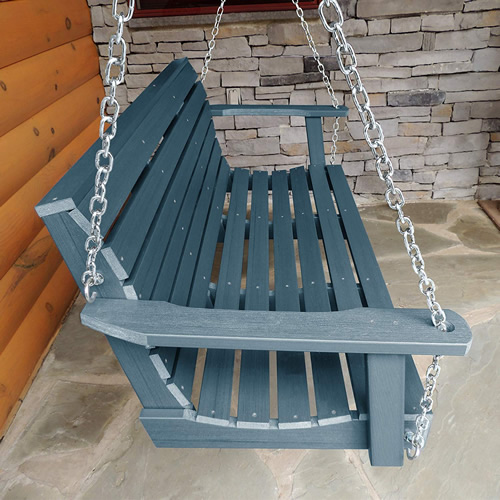 I will suggest you make sure you don't hang it too close to the wall or anything else. It's not relaxing to constantly knock into anything. The porch swing above is going to hit the wall every time you move.
Nantucket Blue Porch Swing from the Highwood Weatherly Collection

The Highwood Weatherly Porch Swing is available in 4 or 5 foot lengths. It is available in Black, White, Charleston Green, Coastal Teak, Nantucket Blue, Toffee, Weathered Acorn or Whitewashed stain. It looks like a traditional wood porch swing, but is actually made in the USA from recycled plastic. It has a 12-year residential Warranty.
Then, make your swing truly yours with cushions and pillows.
So, as this summer comes to an end and the evenings cool off, relax with a cozy throw on a porch swing and watch the sun set.