Kitchen Lighting – Is your kitchen bright enough?
Is your kitchen bright enough?
"Many older kitchens aren't bright enough after the sun goes down. The most pleasant kitchen lighting comes from several sources. Lighting designers classify kitchen lighting as either task lighting, general – or ambient lighting – lighting, or accent lighting. That doesn't mean you need three different types of fixtures; many light fixtures can handle more than one lighting job at a time."
The Kitchen Idea Book, Joanne Kellar Bouknight
This is my kitchen. It's a tiny little kitchen, but I still have a ceiling light over the sink, light and vent from microwave over stove, undercabinet lighting in the corner, so I can measure coffee in the morning, a lighted ceiling fan, light from the window and the sky light and the three pendants over the bar.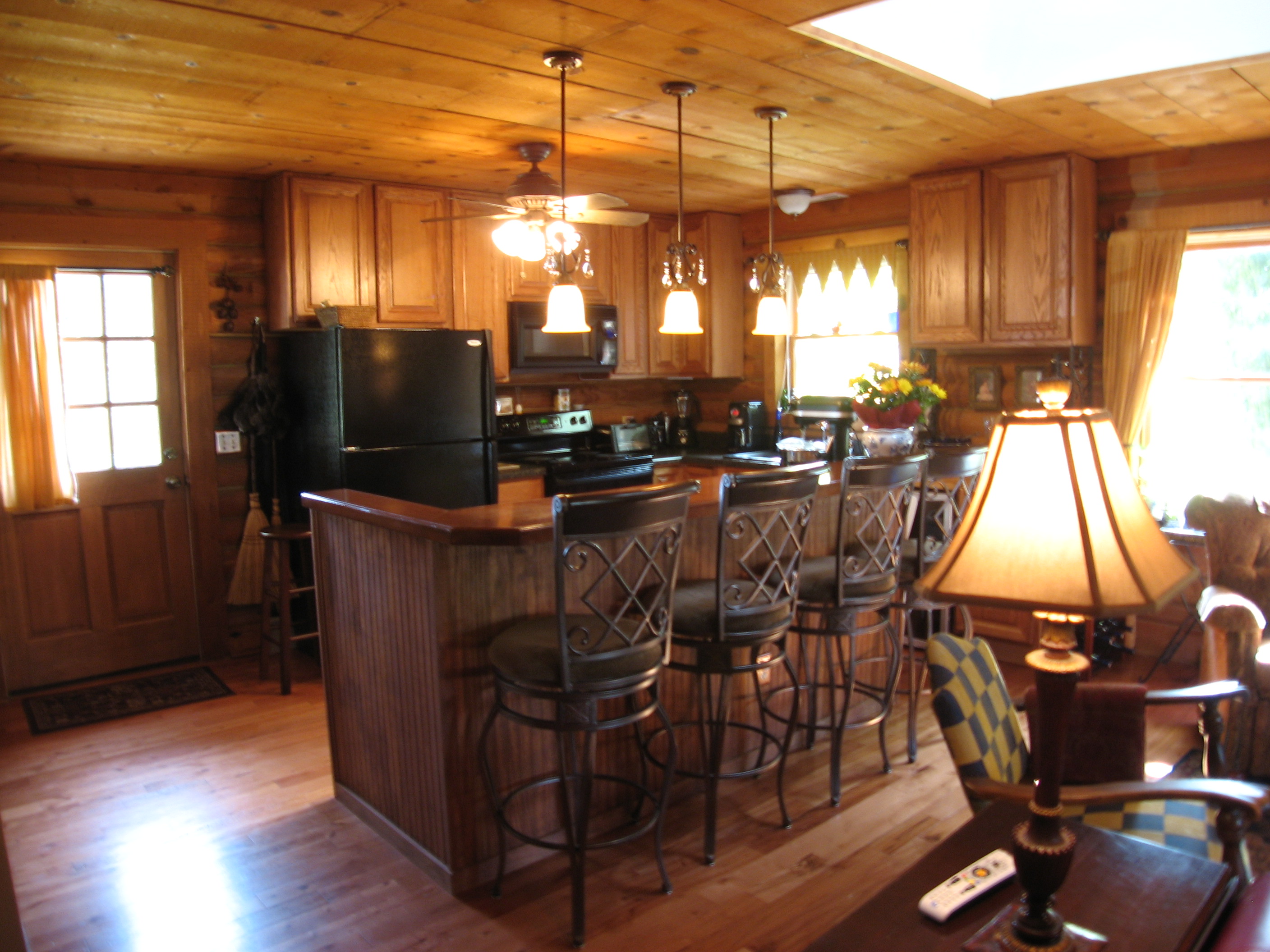 Count the types of lighting in this kitchen from Better Homes and Gardens December 2014/January 2015 issue.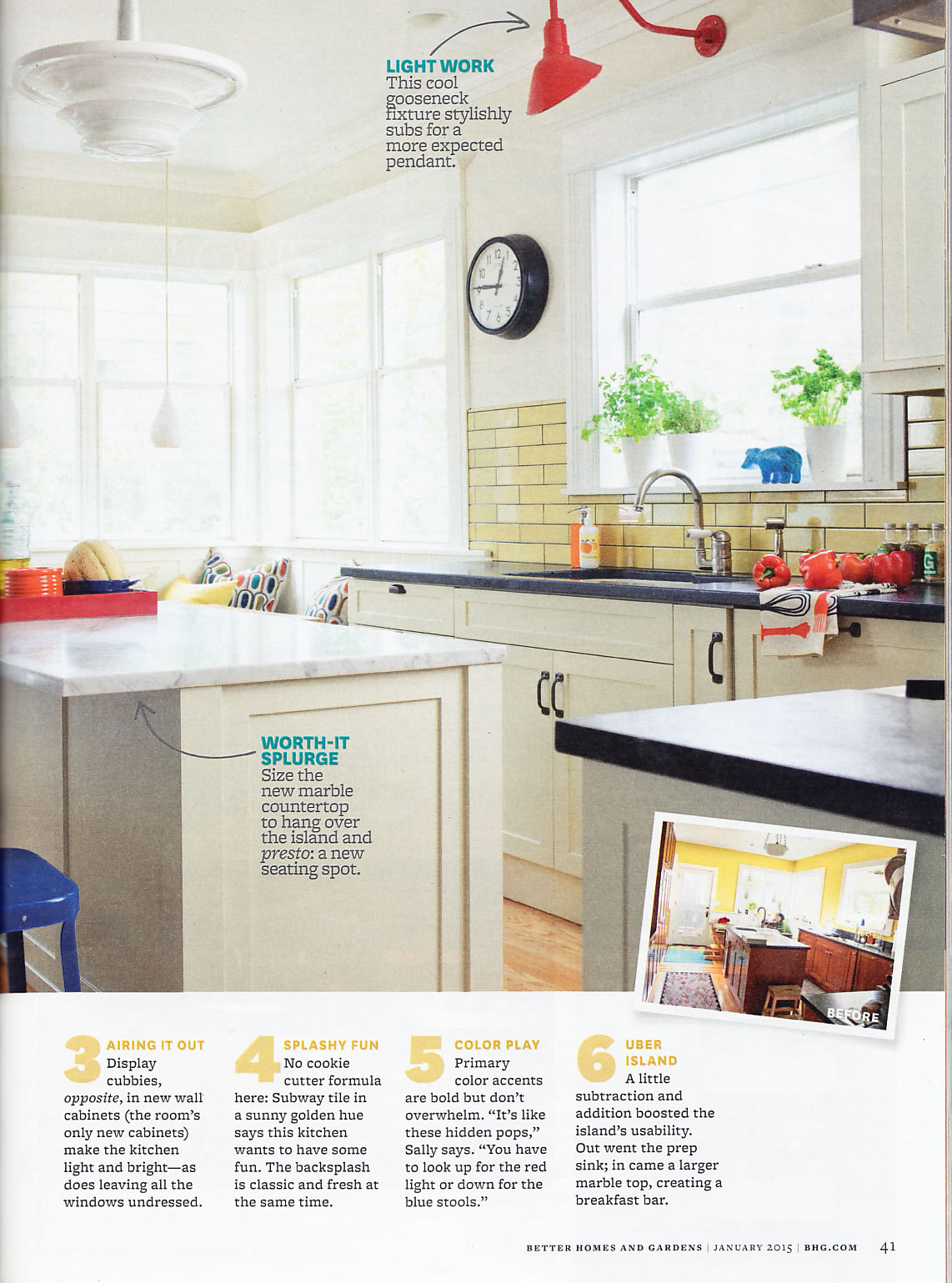 There's plenty of natural light from all of the windows. Then there's the goose neck fixture over the sink, a pendant over the bar and a series of mini pendants over the banquette.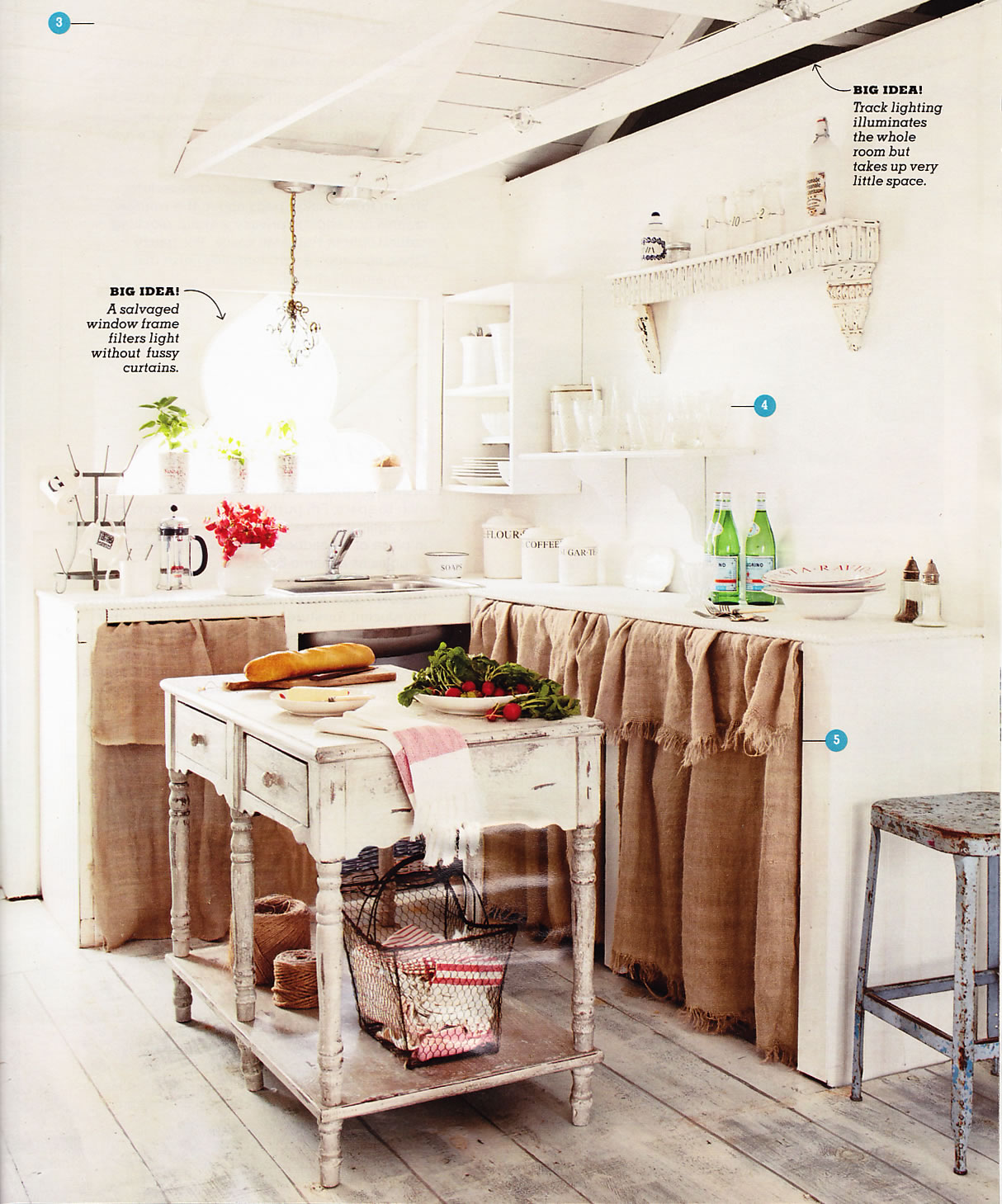 This kitchen from Country Living's December 2014 issue has lots of bright sunlight. A salvaged window frame is used instead of curtains. A mini chandelier is hung over the sink and track lighting illuminates the entire small kitchen.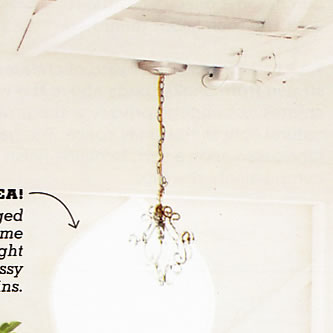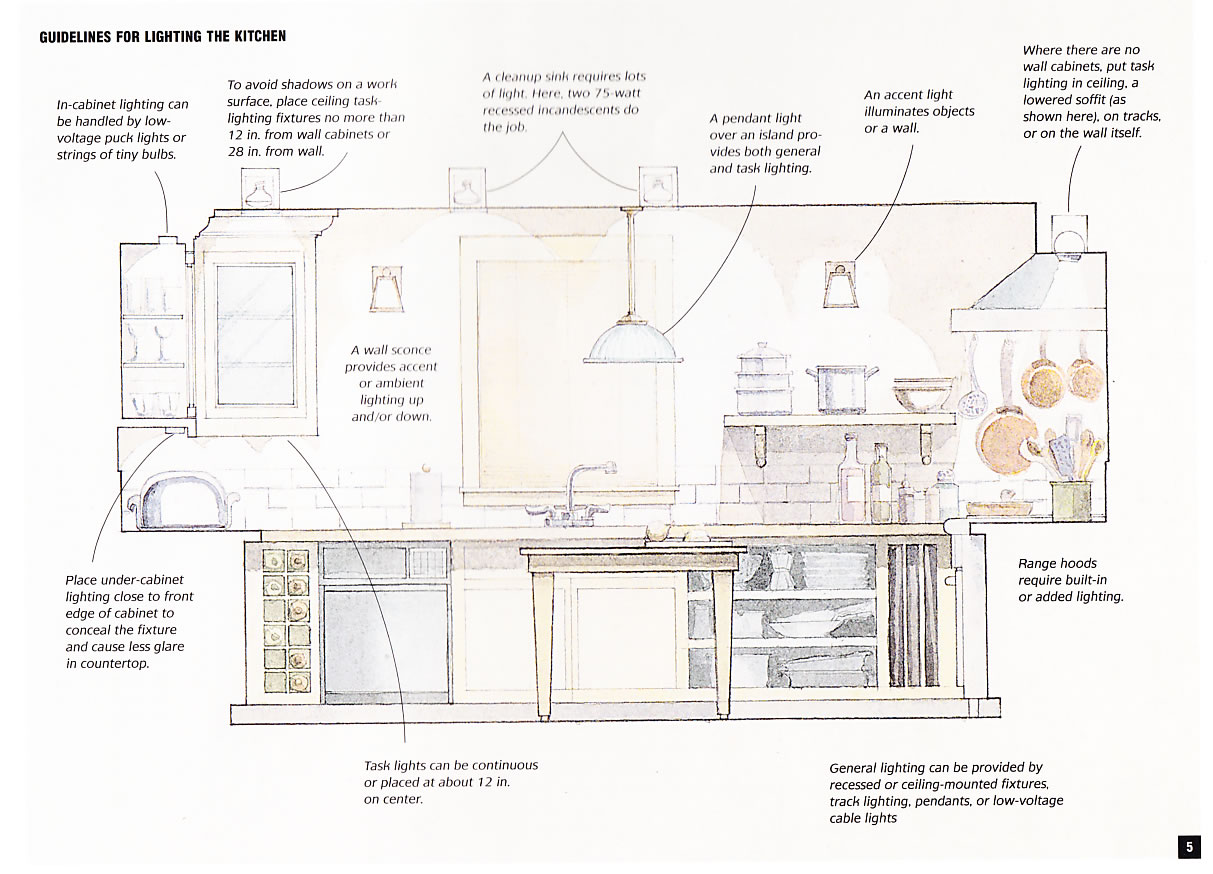 This graphic from The Kitchen Idea Book by Joanne Kellar Bouknight demonstrates Guidelines for Lighting the Kitchen.
(This whole book is an excellent resource!)
In-cabinet can be handled by low voltage puck lights or strings of tiny bulbs.
To avoid shadows on work surface, place ceiling task lighting fixtures no more than 12" from cabinets or 28" from wall.
A cleanup sink requires lots of light. Here, two 75-watt recessed incandescents do the job.
A pendant light over an island provides both general and task lighting.
An accent light illuminates objects or a wall.
Where there are no wall cabinets, put task lighting in ceiling, a lowered soffit (as shown here), on tracks, or on the wall itself.
Place under-cabinet lighting close to front edge of cabinet to conceal the fixture and cause less glare in countertop.
Task lights can be continuous or placed about 12" on center.
General lighting can be provided by recessed or ceiling mounted fixtures, track lighting, pendants, or low voltage cable lights.
Range hoods require built-in or added lighting.
Sleek, practically invisible and versatile Kichler LED Discs have advanced technology, superior optics and a pure, even light all packed into an untra thin 3/8″ profile. Simple, versatile installation included. Z-Wave Technology allows your home electronics to talk to each other, and to you, via remote control.
Kichler Interior Dry Location LED Tape Lighting
Kichler LED Tape Lighting is versatile in design and flexible at every point in installation. Indoor/dry applications can be easily cut and connected, so you can install jobs without interruption. 3M™ adhesive backing assures an easy peel and stick application that goes on strong and smooth – and stays that way.