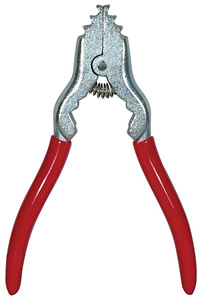 If you are hanging your chandelier yourself, you really ought to have chain pliers. The tips open the chain link easily, without scratching it.
The grooves on the other side of the spring close the link again.
They don't cost much and they will keep you from damaging the finish on your chain and save you time and trouble.
The ones I have are made by Satco, but the others look pretty much the same.