Bedroom with Ethan Allen Robyn Sleigh Bed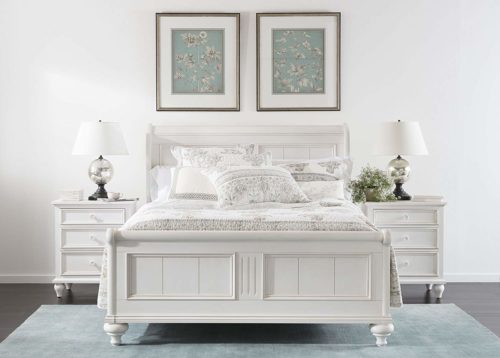 Did you know you can order Ethan Allen furniture on Amazon?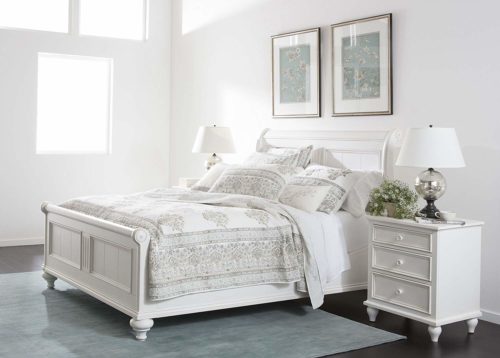 The sleigh bed is a traditional romantic style that will perfectly suit your bedroom. The Robyn Sleigh Bed has the traditional higher headboard, coupled with a lower footboard. They've added a plank design for a subtle farmhouse touch.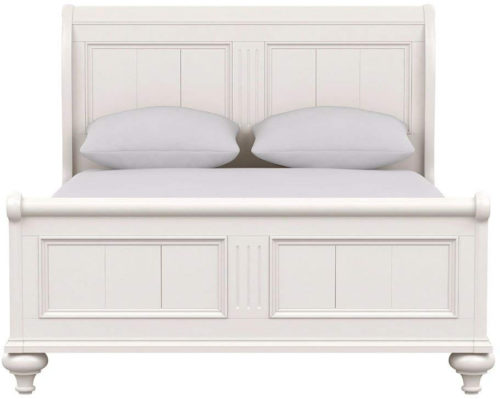 You always worry about the quality when you order something online. I know, you can always send it back if it's not right, but it's so much easier if you know it is going to be right.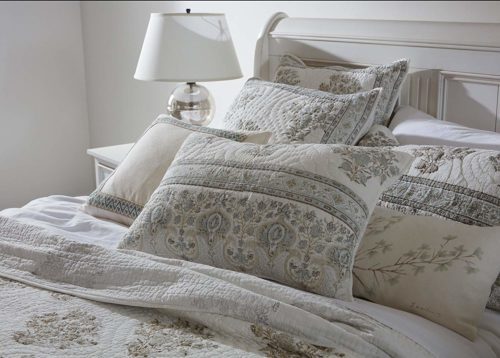 And you know Ethan Allen is going to be right. Ethan Allen even provides Premier In-Home Delivery service.
Ethan Allen Premier In-Home Delivery

We don't just deliver furniture. We deliver excellence—for only one low charge for your whole order. Our premier in-home delivery means we build any piece that might require assembly in your home and place it exactly where you want it, secure your new sectional or media unit pieces together, and can remove your old mattress when we deliver your new one.
The Robyn Sleigh Bed is made from maple wood. Maple has a nice tight grain. So the Cirrus White finish is going to be consistent.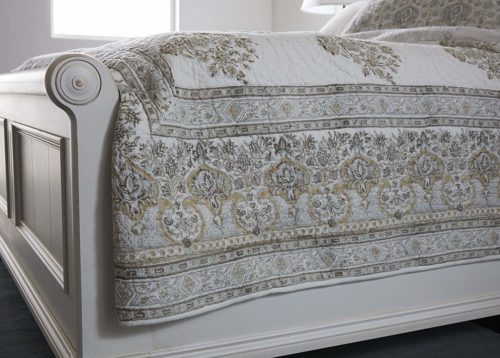 The Robyn Sleigh Bed is handmade in America with Exceptional Craftsmanship
Handcrafted in our own Vermont and North Carolina workshops by skilled artisans. Ethan Allen selects premium wood sourced from renewable forests and cut it to precision. Frames are fit with traditional joinery, like mortise and tenons and dovetails, and secure them by hand. Then design details are carved and finishes are hand-applied for a look that can't be replicated any other way.