Southwestern Architecture and Décor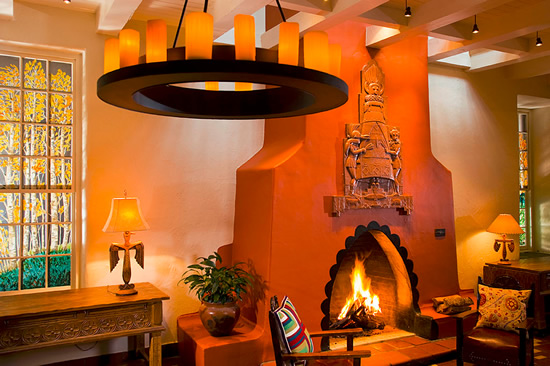 My nephew moved to Nevada from Knoxville, Tennessee. He enjoys decorating and  has been incorporating some local motifs. Just the light makes everything he already owned look different.
I pulled out a book I bought in the early '90s, The Southwestern Companion by Norman Kolpas. The book has beautiful photography. It tells some history and includes recipes. The chapters are Southwestern Home & Interiors, Southwestern Foods, Southwestern Crafts & Collectibles, and Southwestern Gardens.
I took photos of a few of the pages in the section on Southwestern Home & Interiors to share here.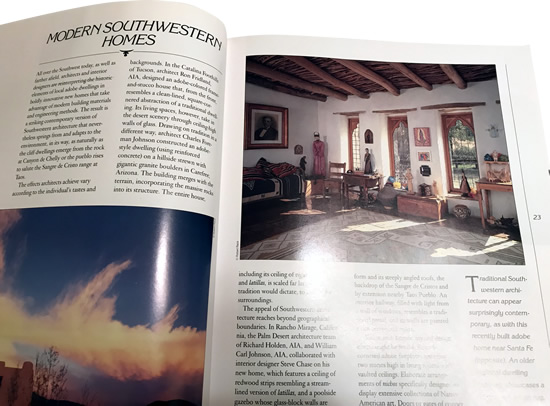 The Southwestern Companion by Norman Kolpas
Traditional Southwestern architecture can appear surprisingly contemporary… An older regional dwelling showcases a Native American rug, Spanish-style wooden furniture, santos, and vigas.

The Southwestern Companion by Norman Kolpas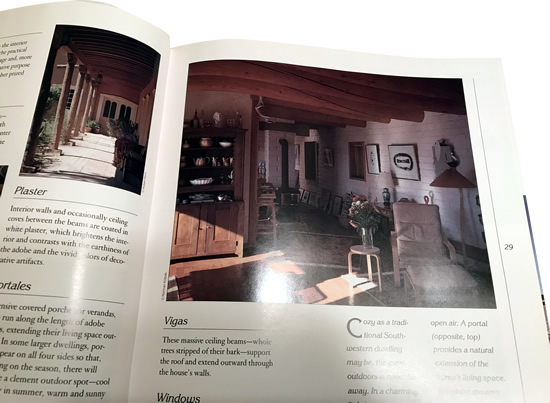 The book goes into detail on the elements of Southwestern decor and the story behind them. Here are some of the concepts.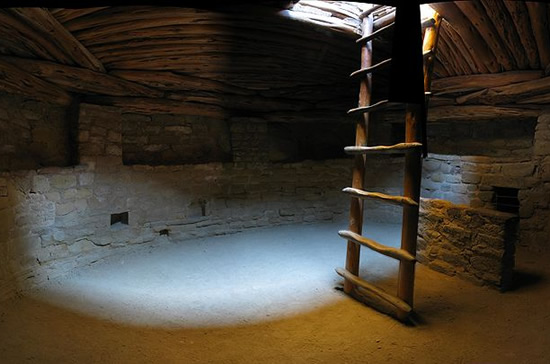 A lot of Southwestern motifs go back centuries. A kiva at Mesa Verde National Park has nichos, the recesses built into the walls in an adobe home and a kiva ladder to reach the doorway.
Hallmarks of Southwestern Architecture and Decor
Plaster: Adobe walls are frequently coated with white plaster or white washed
Nichos: Recesses built into the adobe walls
Alacenas: Small cupboards built into adobe walls with a frame and doors often carved and painted
Bancos: Benches built into adobe walls
Fireplace: A cone or beehive shaped fireplace built into the adobe walls
Floor: Wood plank, flagstone, brick or terra-cotta tile
Windows:  Framed and shuttered windows, often weathered and brightly painted, frequently blue
Latillas: Stripped saplings or saguaro cactus ribs on the ceiling
Vigas: Whole trees with the bark removed supporting the roof, they extend out through the adobe walls
Doorways: Weathered wood doorways, often painted blue
Ladders: Rough wooden ladders – Pueblos used to have no entry from the ground floor, a ladder was used to reach the door.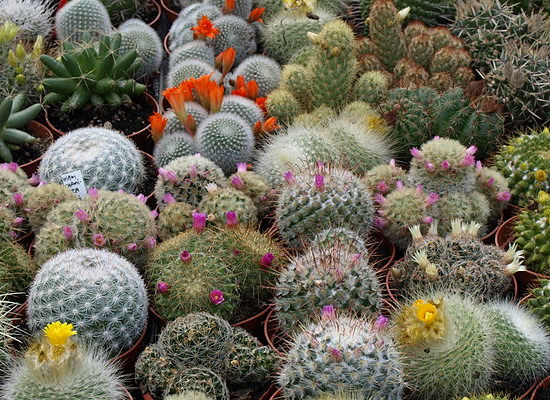 Cactus: Large or small, a cactus brings the desert indoors
Dried Corn: Display ears of dried corn strung, stacked or in a bowl to add color and visual texture.
Hispanic Artifacts: Carved wood or tin animals or other motifs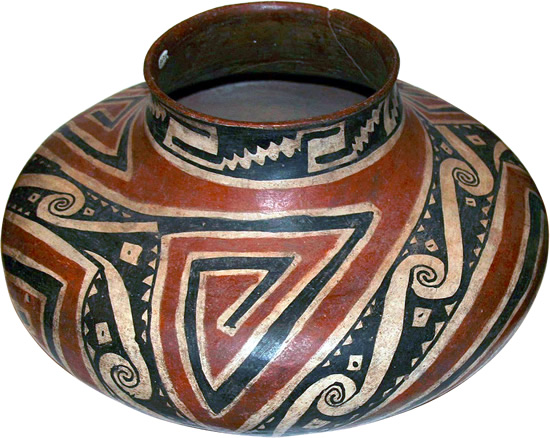 Native American Artifacts: Traditional Navajo, Hopi or other hand-made objects or motifs
Polychrome just means painted or decorated in several colors.

Native American pottery is frequently decorated with various mineral colors. Colored slip, minerals dissolved in water with a consistency like very thin clay, is painted onto the pot or the pot is coated in slip, then the surface is carved away to reach the original color underneath. Or a combination of methods and colors is used.
Ranch Hardware: Display things like spurs or bridles that might have come from a ranch.
Ristras: Dried red chiles hung from a peg on the wall or from a rafter
Rugs: Vivid Navajo rugs, Latin American weavings or other rugs or textiles
Skulls: Sunbleached or painted skulls from especially of a steer or longhorn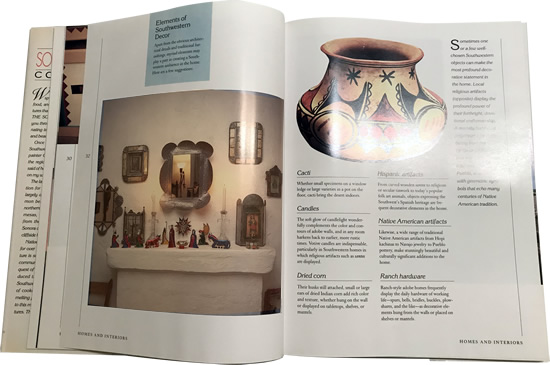 Southwestern Motifs
Steer skull
Howling coyote
Roadrunner
Snake
Chile pepper
Saguaro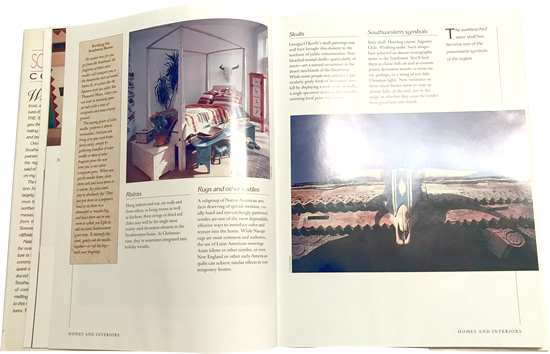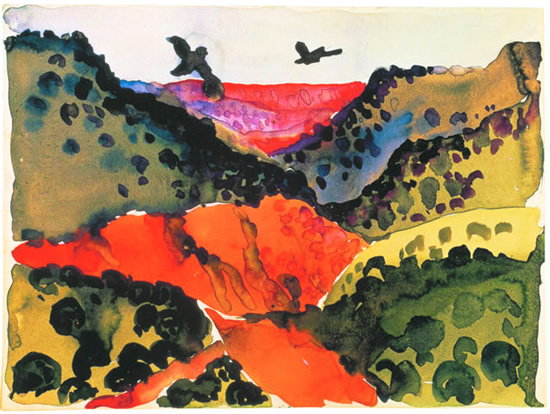 Sun-drenched Artwork
It's not in the book, but I would add artwork that brings the warmth of the desert in. Even if you love the look, but you live in the cool mountains of North Carolina, a Georgia O'Keeffe print or a photo of the Mojave contributes Southwestern Style.
The book has been out of print for a while, but you can still find it on eBay or Amazon.
If you are interested in the area, the book is a beautiful read. Wonderful photos and just enough information.
Find The Southwestern Companion on Amazon >
Find The Southwestern Companion on eBay >