Add Sparkle Year Round with a Chandelier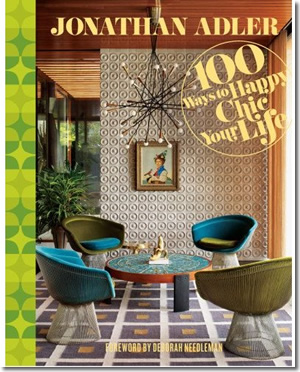 Good Morning America December 3, 2012 Installment of Get the Good Life had tips from Designer Jonathan Adler, author of "100 ways to Happy Chic Your Life."
This was one of his tips:
Invest in a Chandelier
Lara Spencer introduced the section with, "Every home needs a chandelier, no matter the price point. That's one of your tips."
Jonathan Adler responds, "Chandeliers should be bigger than you think you need and more expensive than you think you can afford."
The GMA website adds; "Every home needs a chandelier, Adler says. A sparkly chandelier is great for the holidays, but adds sparkle all year round."
100 Ways to Happy Chic Your Life is the latest in a collection of books by Jonathan Adler.
100 Ways to Happy Chic Your Life
Happy Chic Colors
Happy Chic Accessorizing
gma.yahoo.com/blogs/abc-blogs/jonathan-adlers-5-tips-glamorous-holiday-decorations-125440932–abc-news-topstories.html
www.jonathanadler.com/100-ways-to-happychic-your-life/