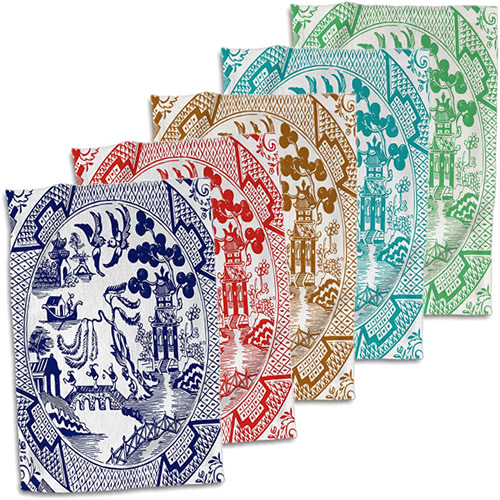 I have quite a collection of different Blue Willow towels. But, they are all made out of linen or thin cotton.
3dRose has little velour terry cloth towels printed in the Blue Willow pattern. 
They are 15″ wide and 22″ long, just the right size for the kitchen or to use as hand towels in the bathroom. They also recommend them for the gym.
They are absorbent, 63% polyester, 37% cotton. They are machine washable, tumble dry. The pattern is printed on the smooth side, the terry cloth side is blank.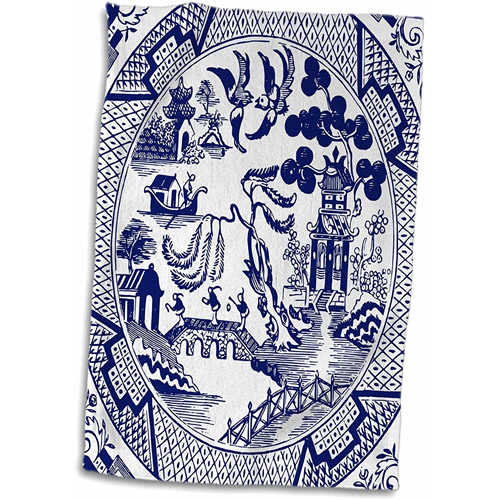 They have the traditional Blue Willow pattern centered on the towel, which gets folded when the towel is hung.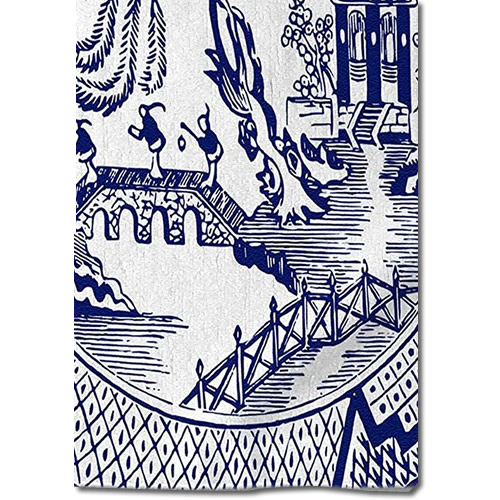 But even folded in thirds and over a towel bar, there is still a nice recognizable print displayed.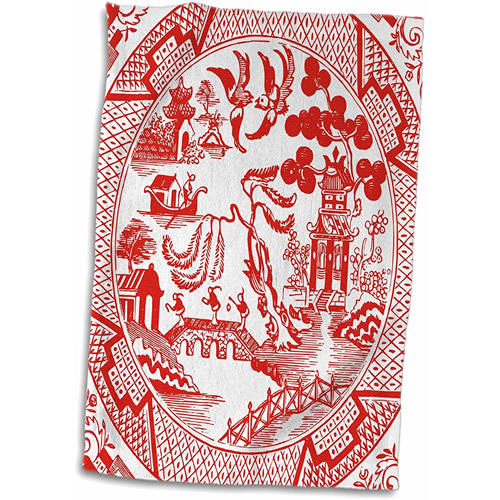 They come in various colors. The red willow looks kinda tomato in the photos, not the red pink that my red willow china was.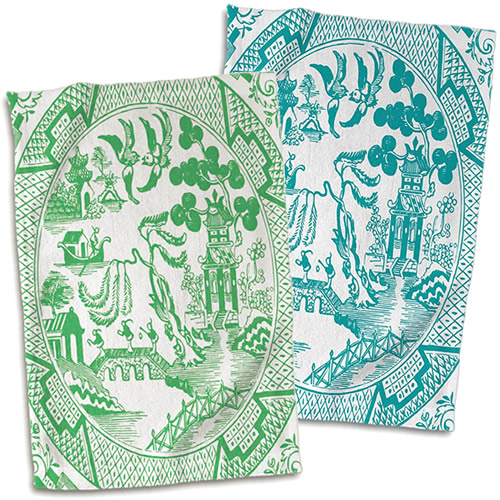 There are two green shades. One is a fun bright green, the other is a more teal turquoise green.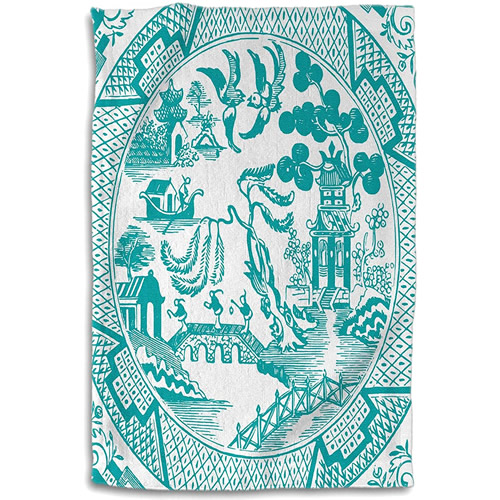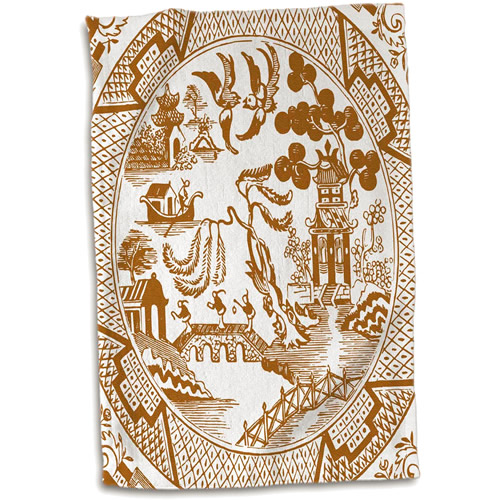 They also have some variations.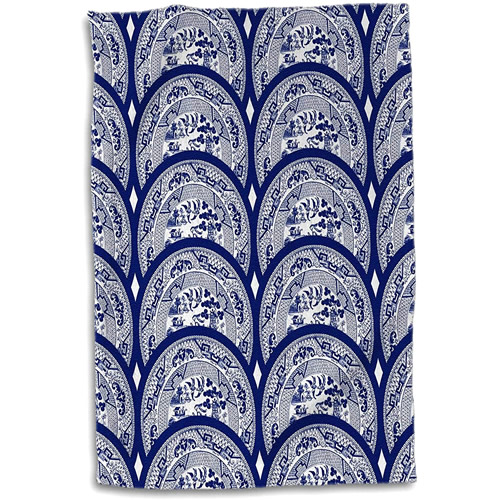 This one has overlapping Blue Willow plates printed on it.