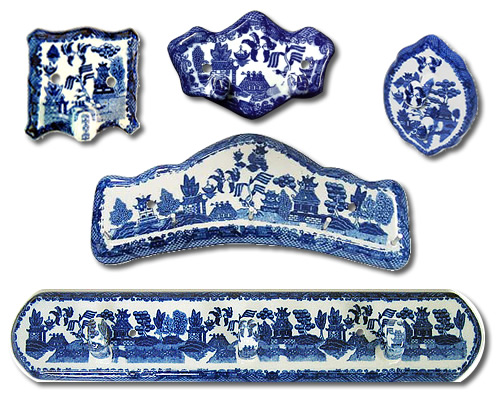 I have Blue Willow Towels as a search on eBay, and a Blue Willow Towel Hook showed up this morning. It was a Buy It Now and someone already had, but it made me look for Blue Willow hooks.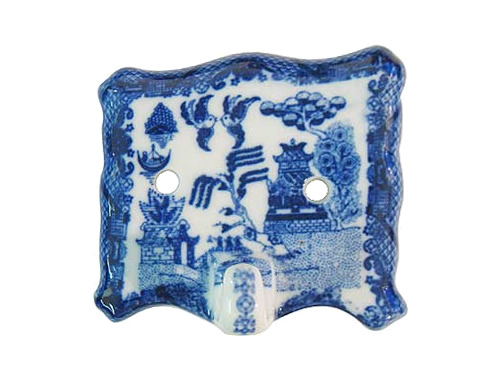 I found a couple on Amazon. You can't find things on Amazon unless you already know what you are looking for. And sometimes not even then.
Amazon has a single hook and the same double hook that I saw on eBay. For less than it sold for on eBay.
The single hook is 2.25″ wide x 2″ high. The photo on this ad is of the other size, but you can order either one here.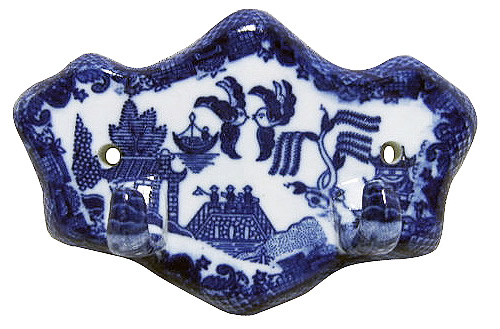 This is the double hook. It is the same one I saw on eBay.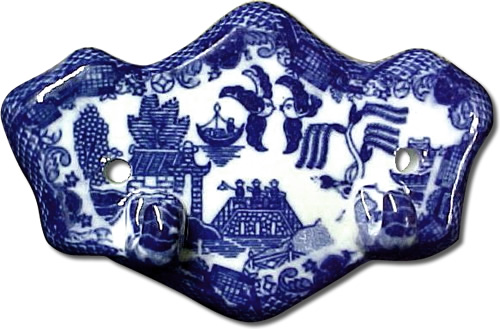 The double hook is 4″ wide x 2 1/2″ high.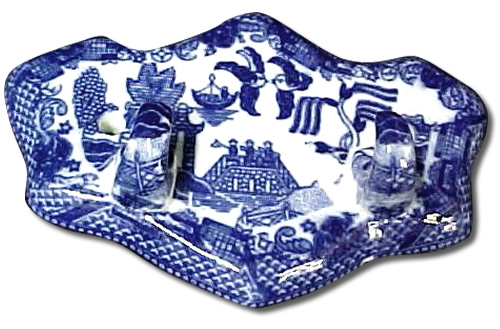 It doesn't say on Amazon or on eBay anything about the hooks. So, I have no idea if it would hold keys or coats.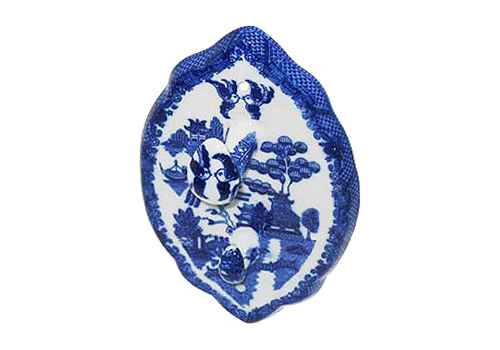 I had earlier pinned this hook on Pinterest. I can't really tell, but it looks like it has two hooks.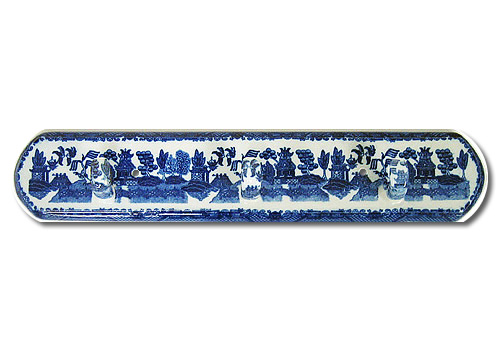 Here is another one from Pinterest. This has three hooks.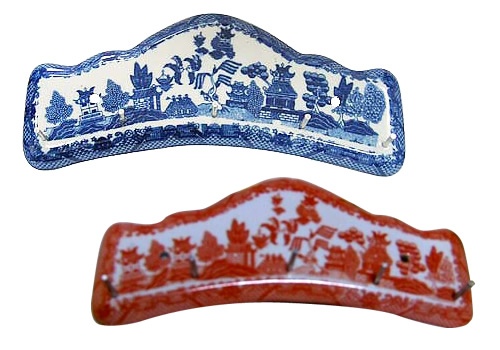 And last, these. The top was on Pinterest. The Red Willow on the bottom was on eBay.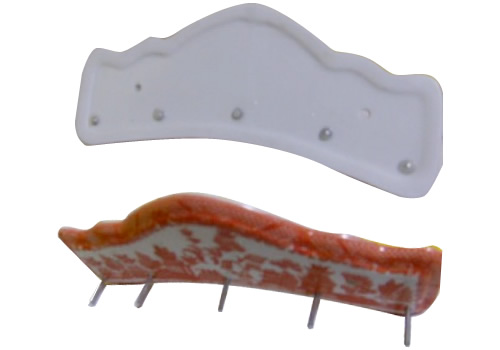 They have five metal hooks on the Willow pattern transferware china back.
eBay says that it is 8 1/2″ wide x 3 1/8″ high. It has five metal hooks for hanging spoons or keys.
Search for Blue Willow Hooks on eBay >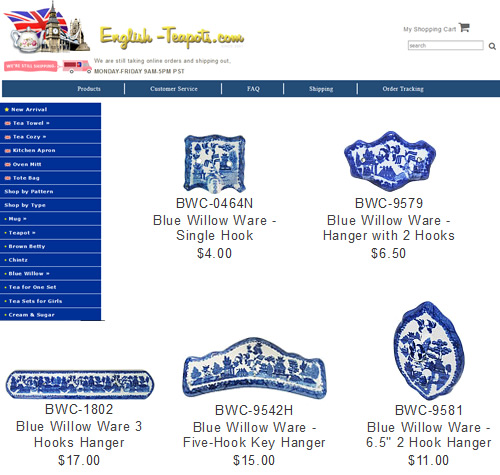 I kept looking and I found a great source for all things Blue Willow! English-Teapots.com, A Division of Happy Mall: London Souvenirs and Other Gifts from Around the World. Blue Willow is not listed if you click Shop By Pattern, but if you just put it in the search box, there it is.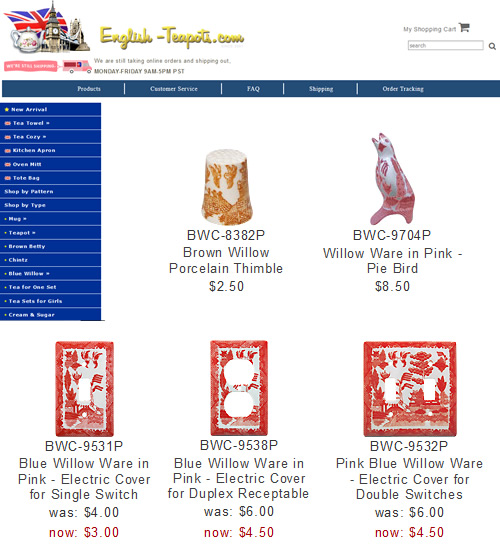 They even have some of the other colors, a Brown Willow Thimble, Red or Pink Willow Switch Plate Covers and a pie bird.  They have things I have looked for a long time.