Michaelian Home Blue Willow Needlepoint Pillows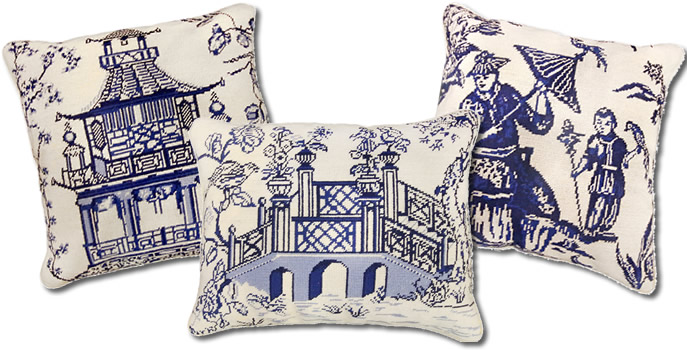 You might have seen things from Michaelian Home. I've seen their rugs and pillows in Southern Living. I just saw they have a series of needlepoint pillows with the motifs from Blue Willow china. They are from the Williamsburg Reserve Collection.
NCU488A Blue Pagoda 18″ x 18″
NCU490A Blue Bridge 16″ x 20″
NCU492A Blue Boy with Bird 18″ x 18″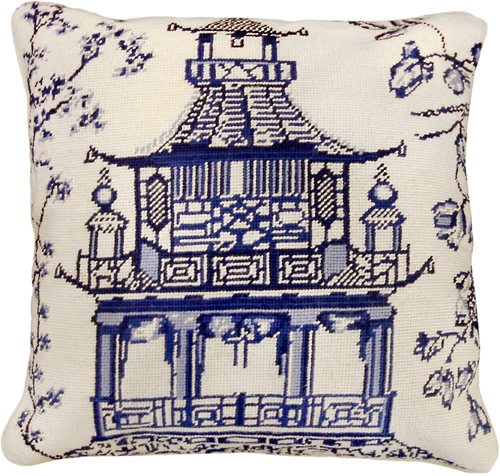 CHINOISERIE CHIC! Pagodas, latticework railings and bridges were key elements in the 18th-century English interpretation of Asian designs. The British East India Company's import of tea, porcelains, lacquers, and silks from China fueled a mania for goods "in the Chinese taste." British copperplate-printed fabrics (now called by their French name, toiles), became all the rage in curtains and slipcovers about 1770. As the inspiration for these pillows two centuries later, these fanciful chinoiserie designs still hint elegantly at the exotic. Trend meets tradition with the Williamsburg brand.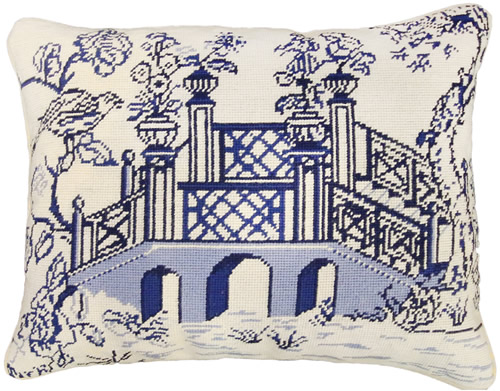 The pillows are in shades of blue on a white background.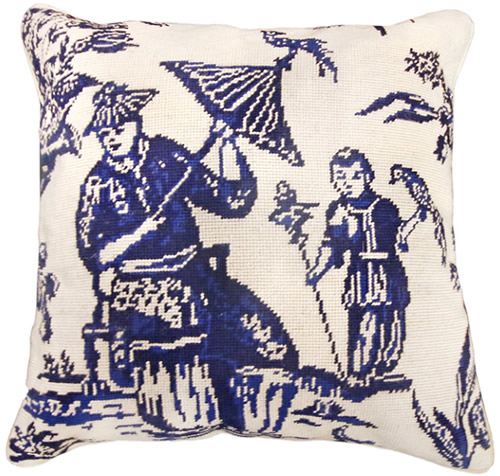 The pillows have a cotton velvet back and welting. The needlepoint is done in 100% wool. You can order it stuffed with down or polyester down alternative, if you are allergic. There is a zipper to remove the insert.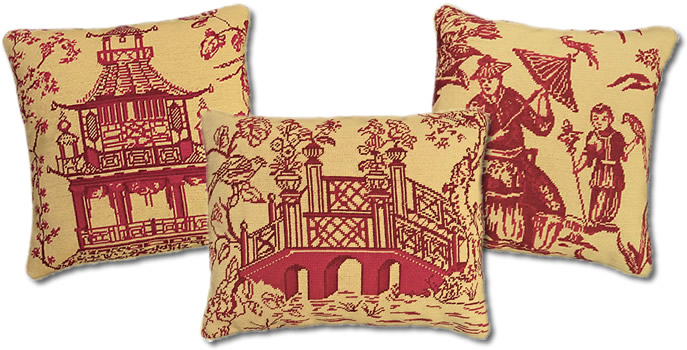 The pillows also come in red with a gold background.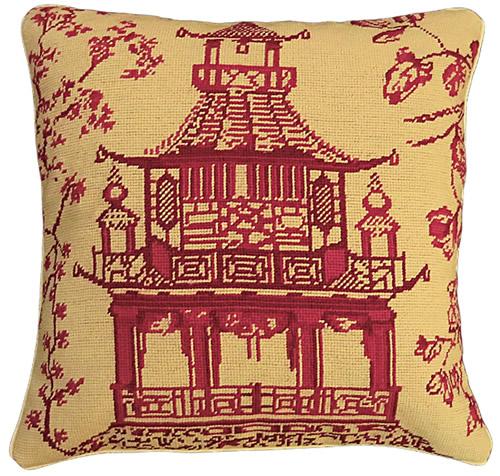 NCU488 Red Pagoda 18″ x 18″
NCU490 Red Bridge 16″ x 20″
NCU492 Red Boy with Bird 18″ x 18″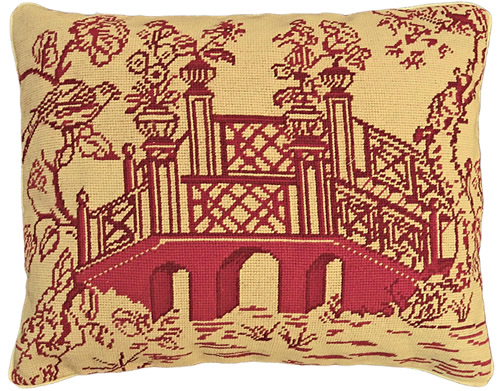 I drive by the headquarters to Michaelian Home on my way home. They also have a small factory outlet where you can always find something really special, sometimes at really big discounts. I've also found some of their things at garage sales.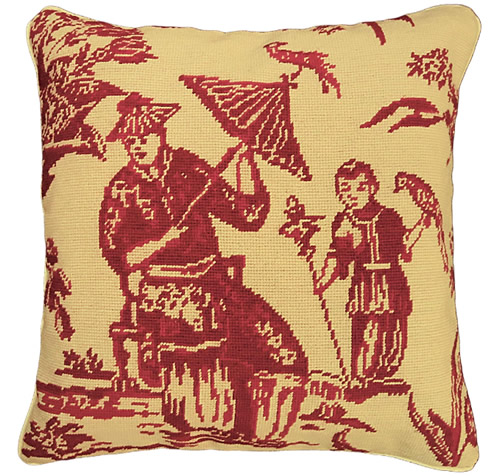 You can order directly from the Michaelian Home Outlet at www.michaelianhome.com.
You can also find things on Amazon and eBay.