Nordic Spider Multiple Pendant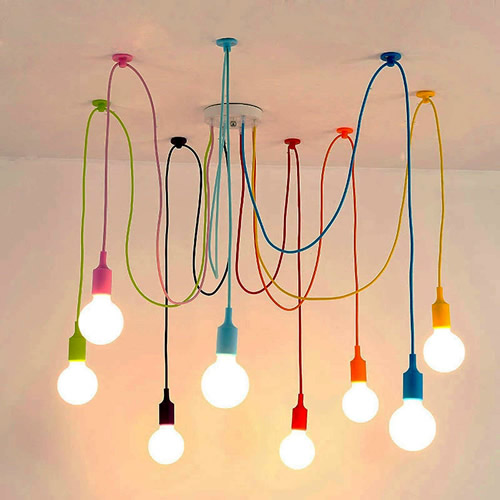 I've seen these on Pinterest. It was called a Nordic Spider Chandelier or Nordic Spider Multiple Pendant Lamp.
Spider is obvious. But, Nordic?
There are a lot of black ones, but these fun brightly colored ones caught my attention.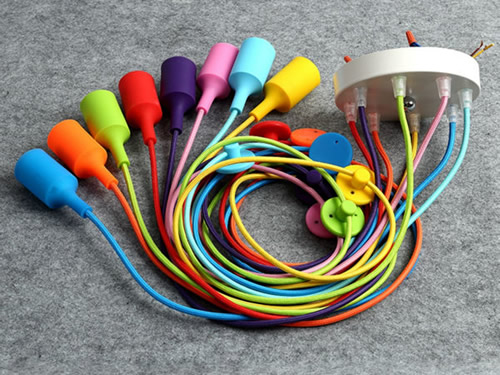 These have eight socket pendants coming from a single canopy. They are "high molecular polymer".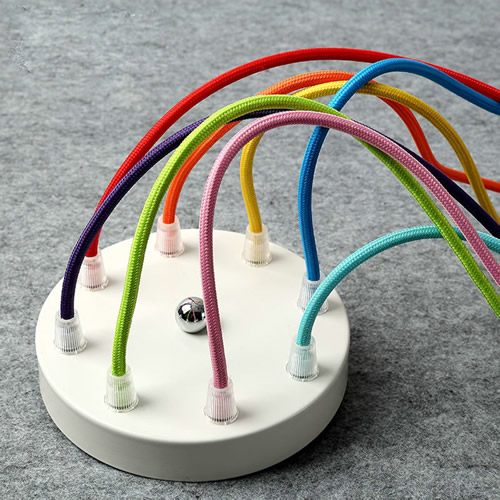 The cords are 32" to 60" long, depending on which ad. Perhaps they are counting that it hangs 32" from the ceiling once it is swagged?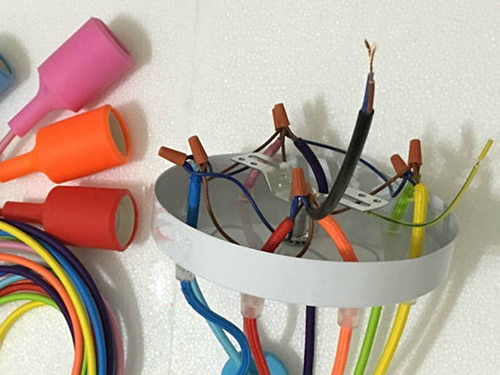 The bulbs are not included. They recommend LED.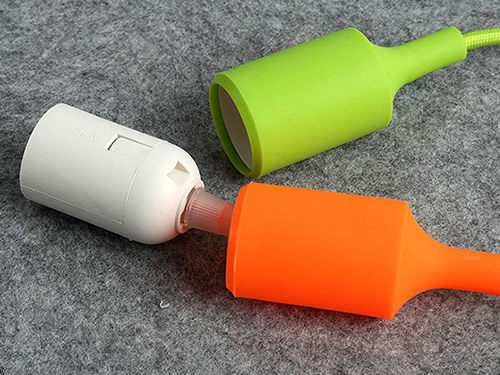 The socket cover is silica gel rubber. It slides over the socket.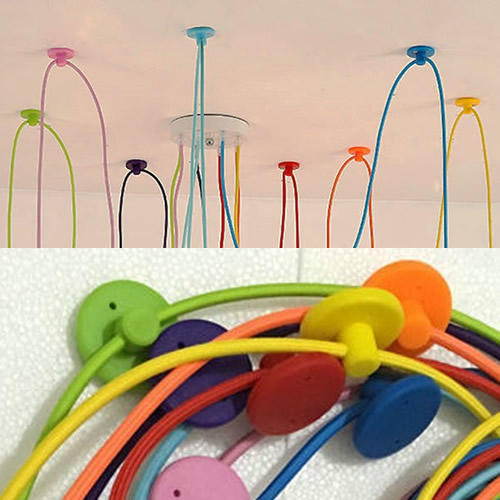 They are swagged from the ceiling on these little discs.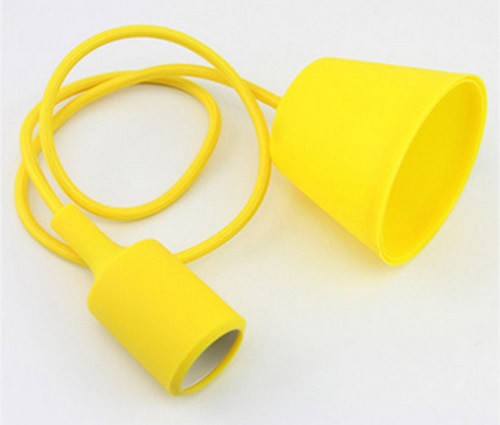 They are also available as single pendants.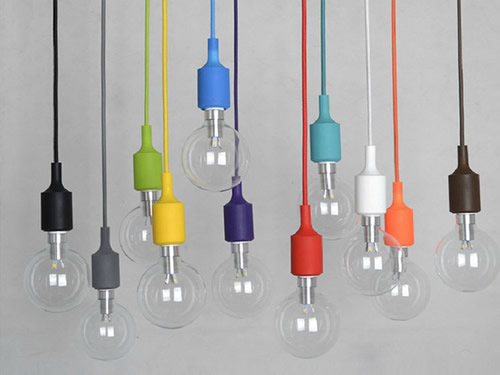 They are available in a lot of different colors.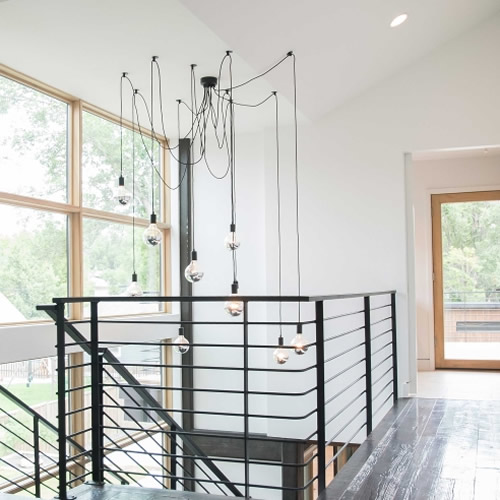 They remind me a lot of the Tech Lighting SoCo Socket and Cord Pendants.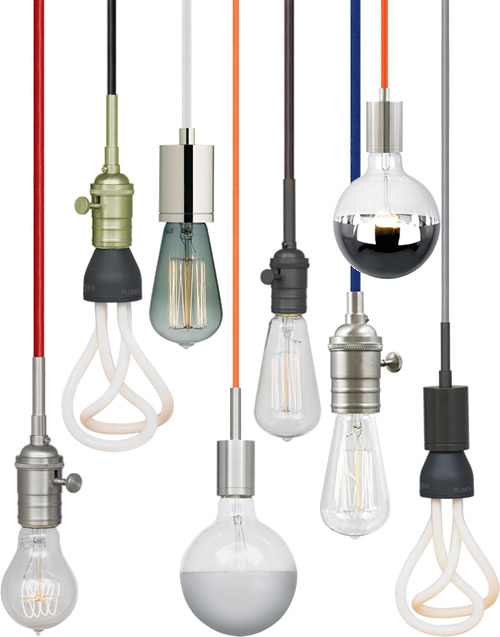 They come with Black, Black & White, Blue, Brown, Copper, Gray, Orange,  Red or White cords with Antique Bronze, Chrome, Copper, Gold,  Satin Nickel,  Black or White sockets. The canopies come in  Antique Bronze, Black, Satin Nickel or White.
Tech Lighting SoCo Socket and Cord Pendants >
Of course the ones from Tech Lighting are a whole 'nother level in quality. Much better made in every way. But, they costs more per socket and cordset than the Nordic Spider pendant clusters cost for the whole thing. It's just a matter of how much it matters to you.