Kitschy Tropical Splendor – 1950s Flamingos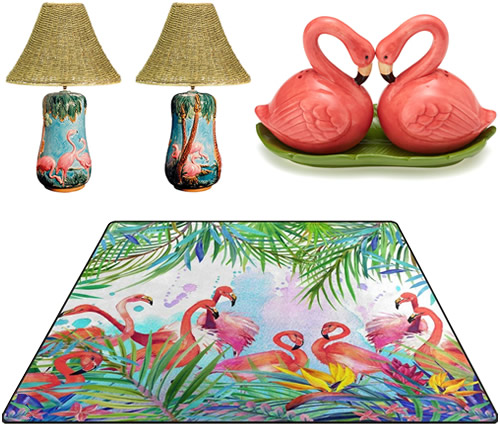 I have a cousin who collects kitschy Florida souvenirs. The tropical 1950s looking stuff with palm trees and pink flamingos. The whole house is Mid-Century Modern, but with a fun tropical twist.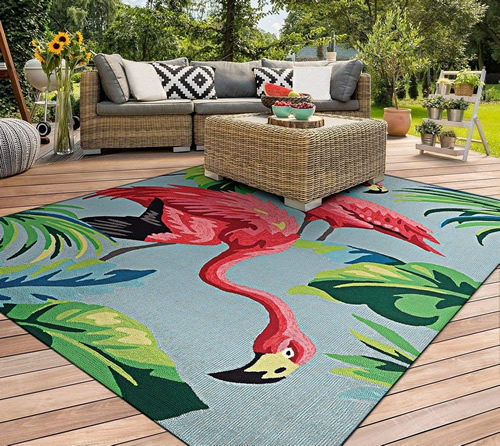 I found some great rugs in a Blue Willow pattern made by Dream Decor Rugs of Miami. They make the same rugs in a retro '50s Flamingos print.
Indoor/Outdoor Blue Willow Pagoda Rugs from Dream Decor >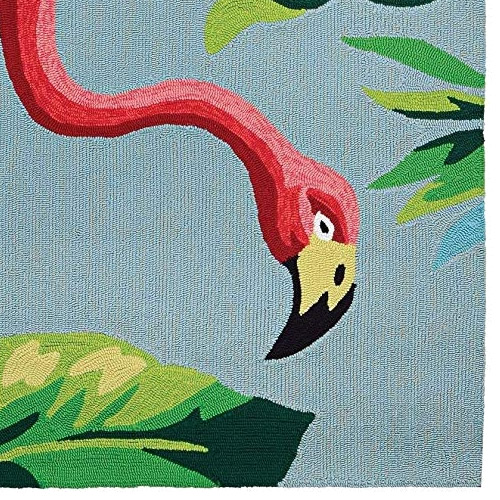 The rugs are hand hooked and the quality is excellent. They are made of Courtron Polypropylene, for use on a covered porch.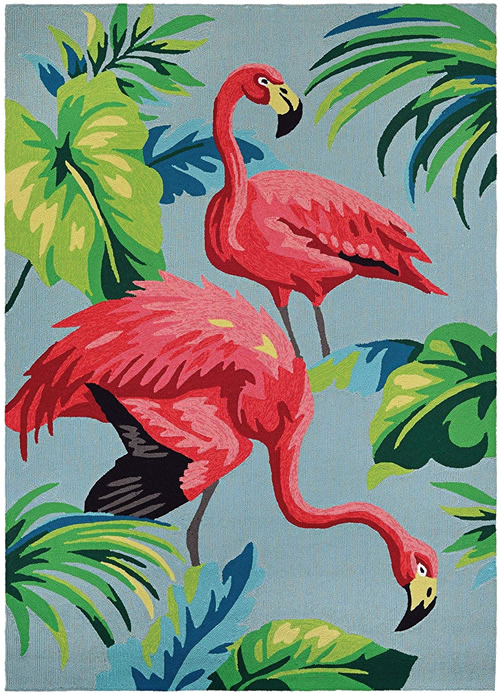 Dream Decor Rugs of Miami makes their rugs in a variety of sizes and shapes.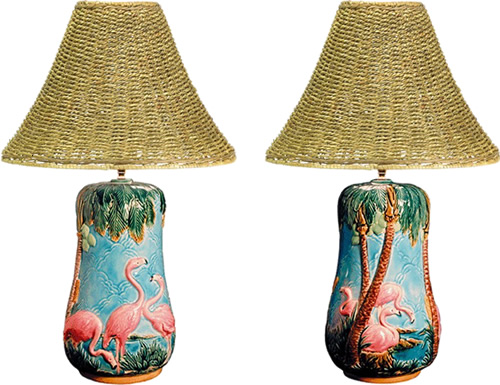 And you know how Amazon knows what you are looking for… They recommended these lamps. They are Majolica in a perfect Tropical pattern. The shades aren't included. You pick whatever shades you want. It is only the one lamp. The two views show the front and back of the lamp.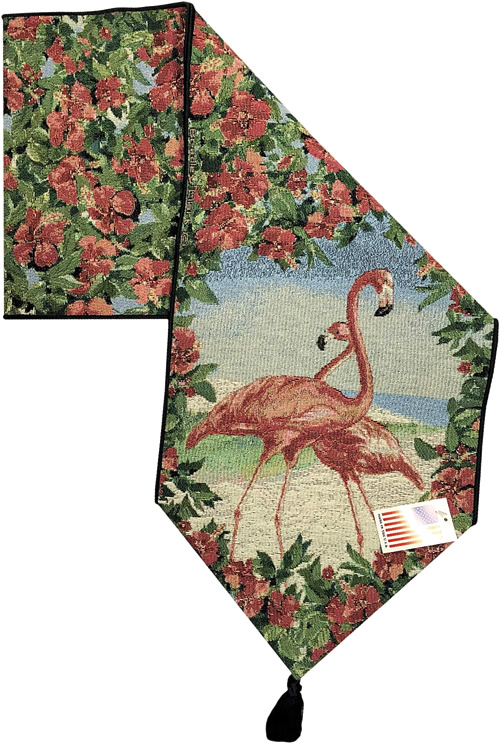 And this Table Runner looks like something from the '50s, too.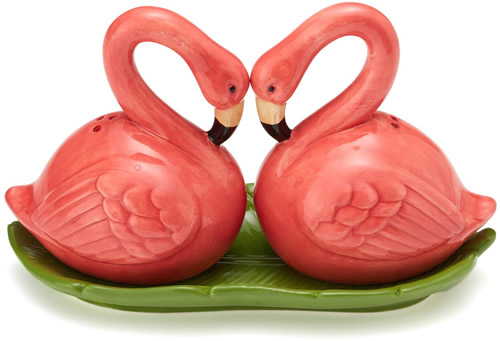 And don't you just love this flamingo salt and pepper set? It looks like something from a roadside gift shop on US1 in the '60s.

So that's the post. Some fun kitschy flamingos that look like they are vintage, but are actually new on Amazon.